Where's the Snow?
Posted:
Jan 7, 2017 7:04 PM CDT
December started very snowy across the state of Wisconsin. We had two 6-12" snow events during the first two weeks of December, but since then the snow has gone quiet. We had one minor event just before Christmas with more of a slush. All in all, during the first week and a half of December over 18" of snow officially fell in Milwaukee and since then only 0.6" has fallen.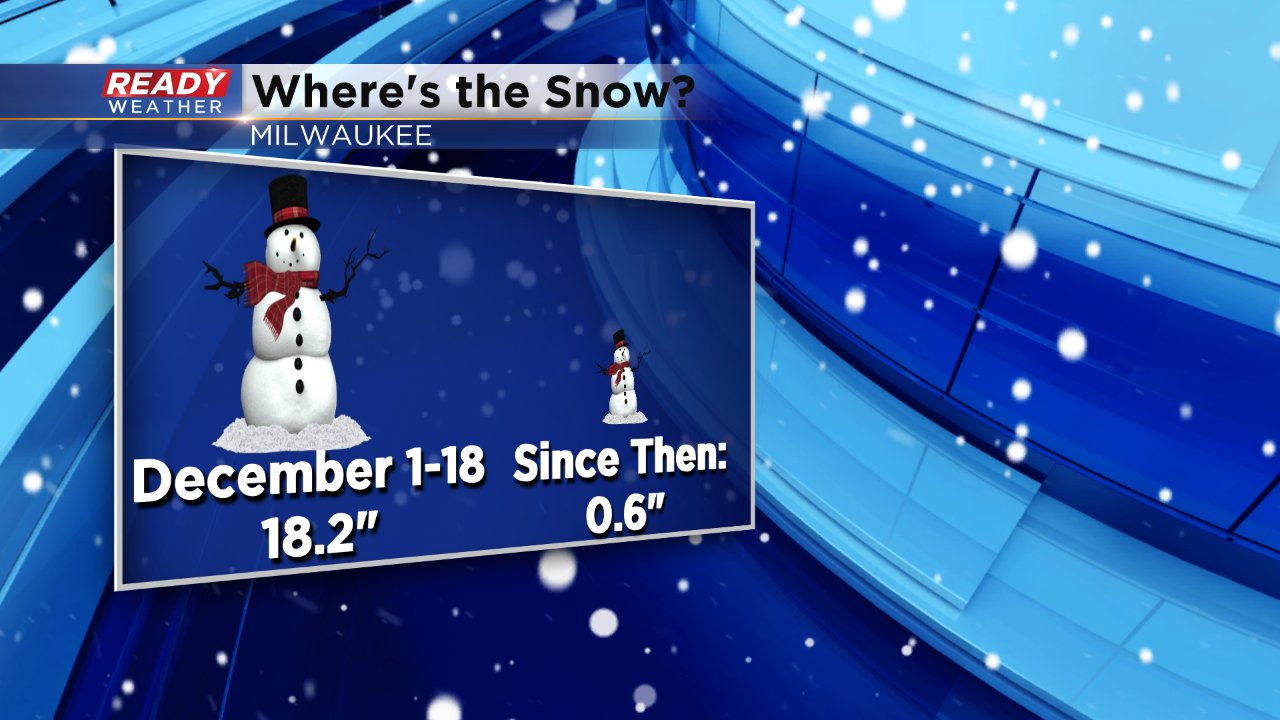 Despite not seeing much snow over the past three weeks, Milwaukee is still about 3" above the average snowfall for the season. If we don't get some snow soon that will turn into a snow drought by the middle of January.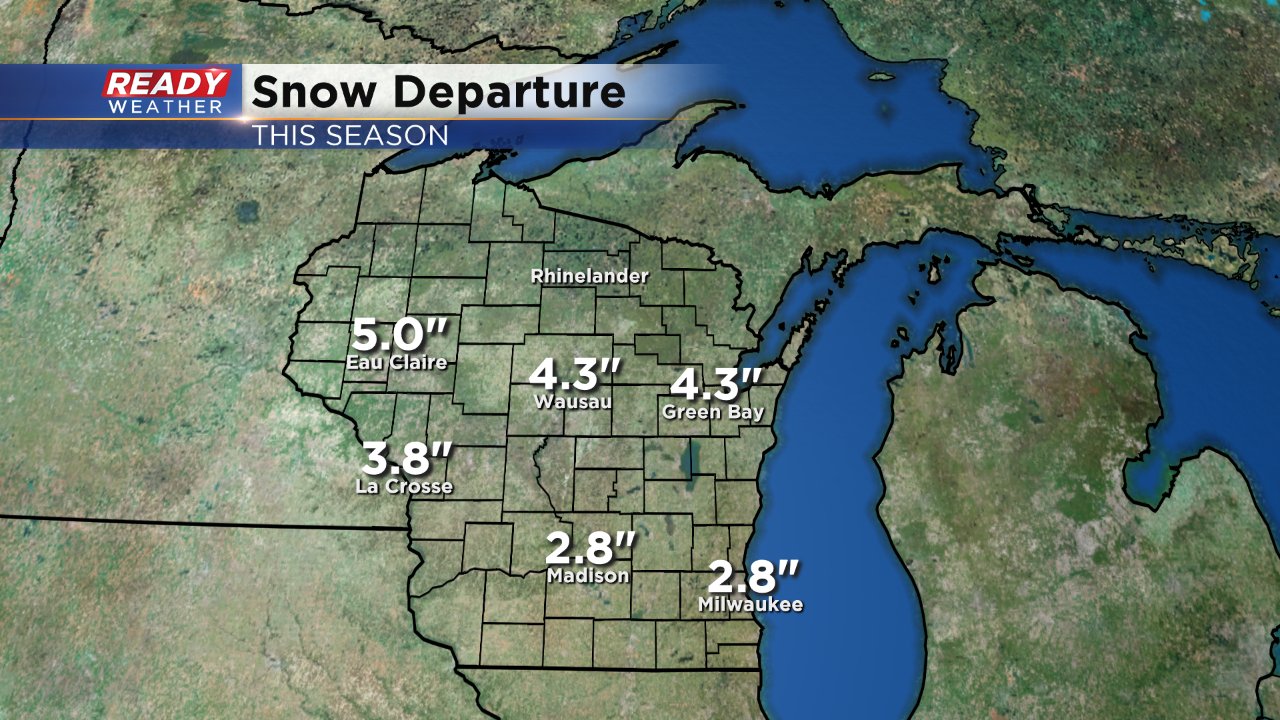 A chance for snow returns to the forecast on Monday. A few flurries may start falling as early as Sunday night but the snow really doesn't get going until Monday afternoon and evening.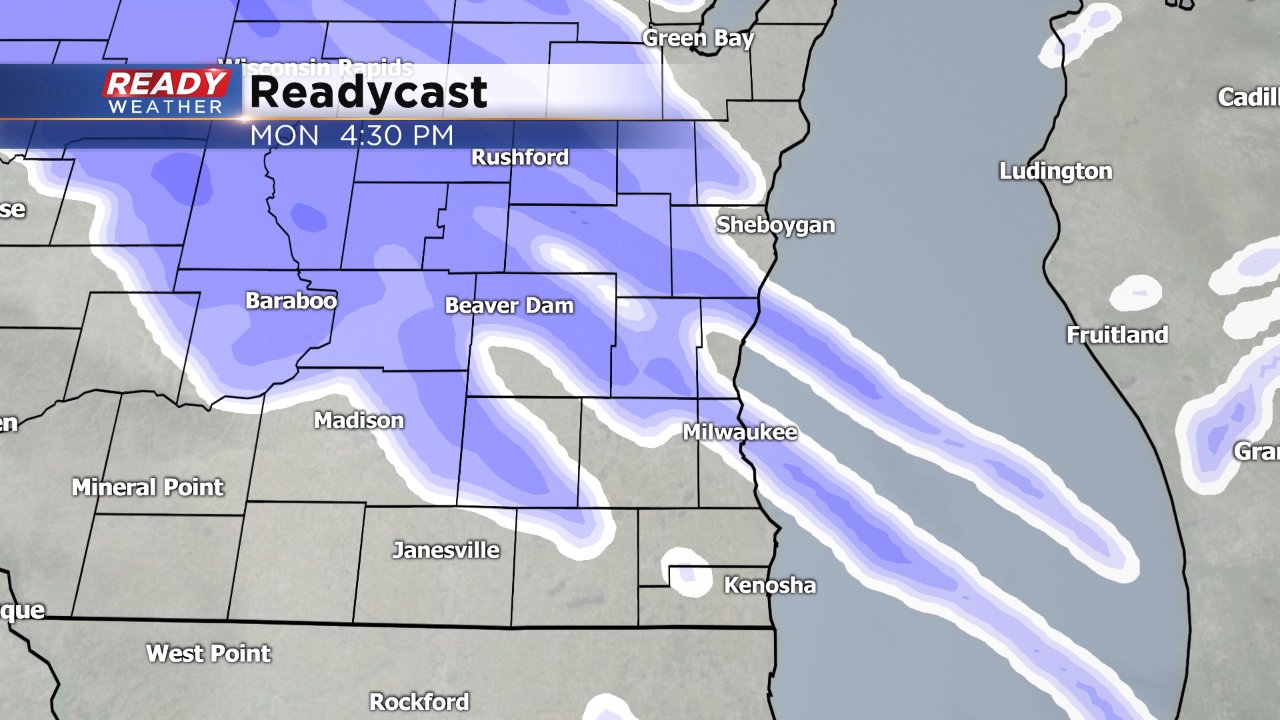 Expect some changes to the snow forecast over the next 36 hours, but as of Saturday night the storm track keeps the heaviest snow just north of our area. Communities along the Wisconsin/Illinois border may only get a dusting to a few tenths of an inch and some of our northern areas will be in the 3-5" range. The majority of southeast Wisconsin is on track for 1-3" of snow by Tuesday morning.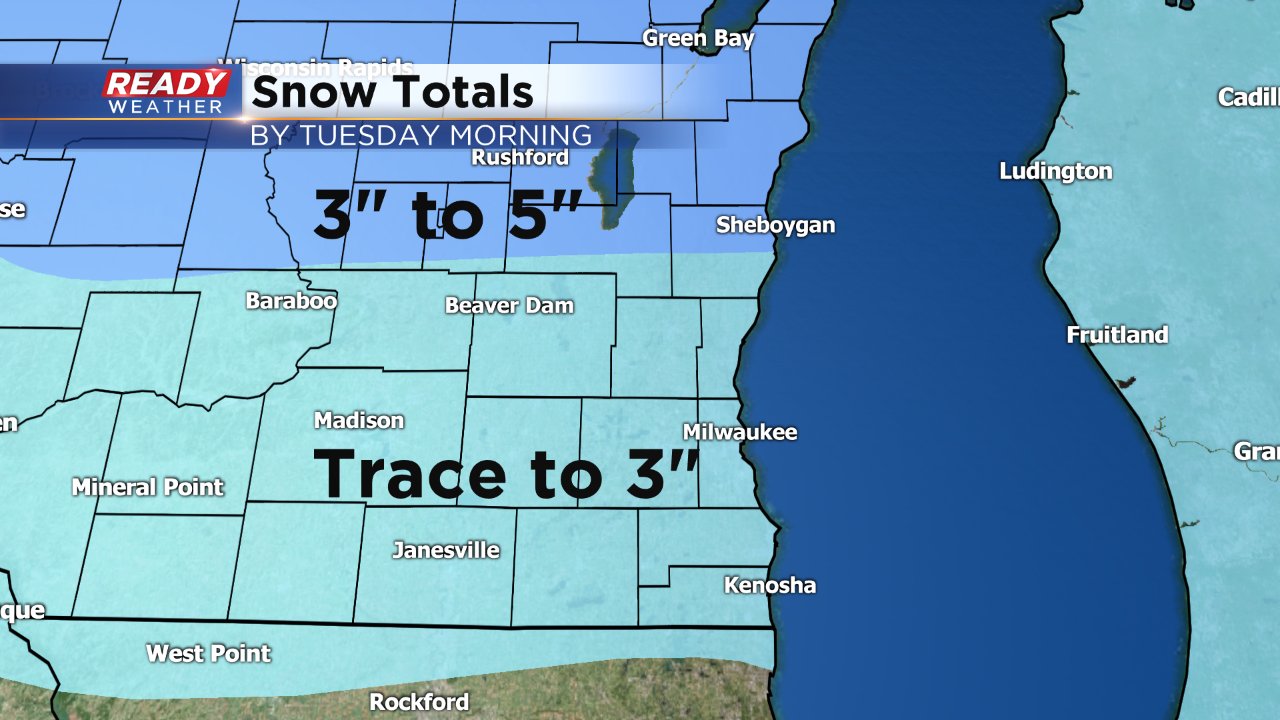 The biggest question that remains in the forecast is when the snow will switch over to rain. Temperatures will quickly warm past 32° Tuesday morning reaching the lower 40s by the afternoon. Snow will likely switch over to rain by the middle of Tuesday morning before switching back to snow Tuesday night. A little sleet or wintry mix may be possible during the day on Tuesday as well.