Warm Streak Becomes Record Breaking
Posted:
Oct 6, 2016 11:38 AM CST
You may not have noticed it but we have been going through a very long warm streak in southeast Wisconsin. Both August and September ended their months in the top 5 warmest on record. In fact, the last time we had a high temperature not reach 60° in Milwaukee was May 18, 2016. During the fall we average our first day with highs in the 50s on September 18 so we are long overdue. If you do the math it means that as of Thursday we have had 141 straight days with highs at or above 60°. That streak breaks the old record of 140 days set in 2005.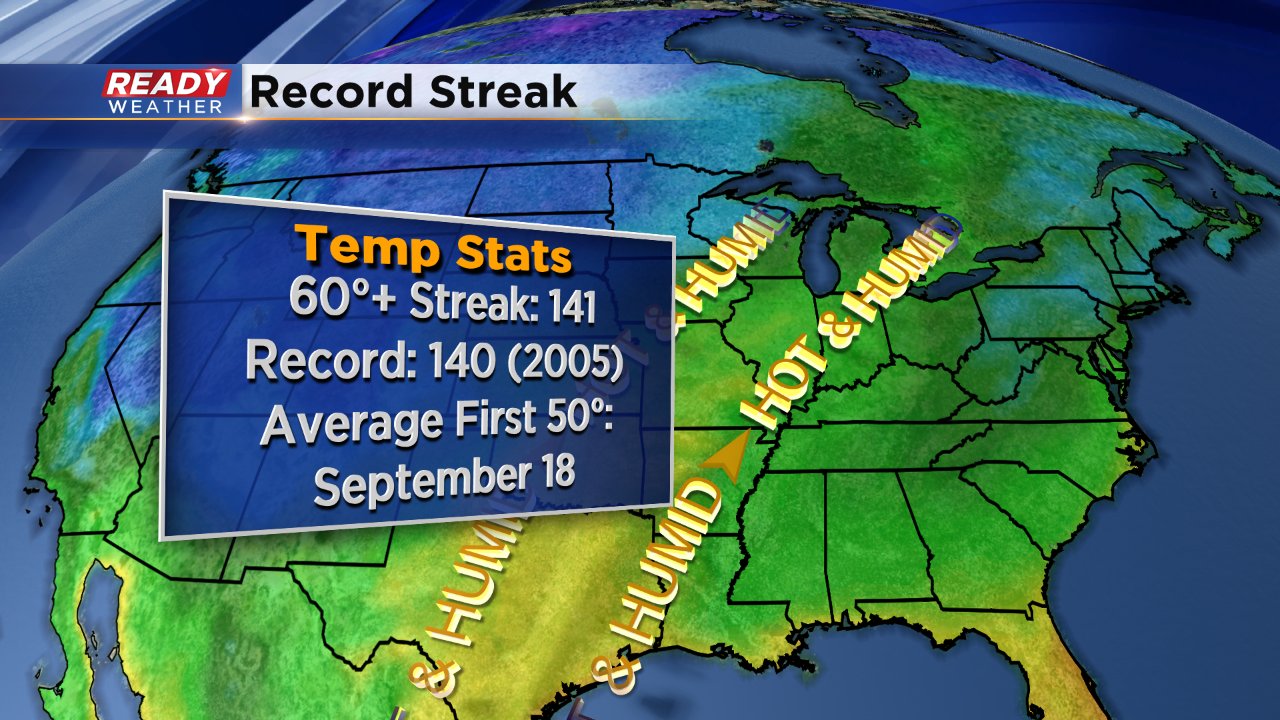 And we will extend that streak for at least one more day. Temperatures on Friday won't be in the 70s like Wednesday and Thursday but they will still be above-average in the upper 60s in the morning cooling into the 50s during the afternoon. Saturday is our best chance to end the streak, but it looks close. Right now the Ready Weather forecast for Milwaukee is 59° on Saturday. After that temperatures return to the 60s going into next week.