Soggy Weekend Starts with Warmth
Posted:
Mar 24, 2017 11:43 AM CDT
Our wet weather got started Thursday night when strong to severe thunderstorms rolled through the area from 7-10 PM. Some storms dropped hail as big as 1.5" which is what they got in Palmyra. Other spots didn't have big hail but they did have a lot of it. Caledonia picked up two to three inches of pea sized hail which brought out the plows!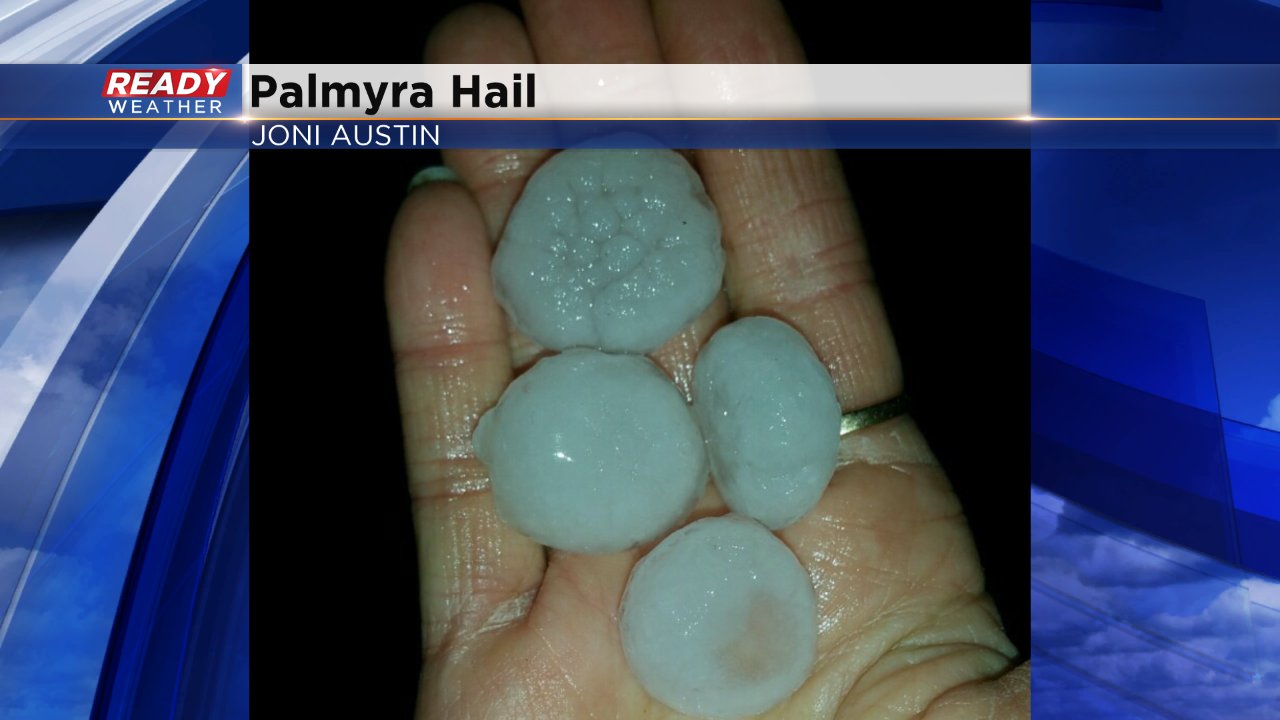 \\
Just like Thursday, most of Friday will remain dry. Some southern spots could see a little sun but north of I-94 will stay mostly cloudy where an isolated shower is possible. As a warm front moves across the viewing area temperatures will warm. There will be a big range in temperatures across the area with highs around 50° in northern spots, in the low 70s to the southwest and Milwaukee and Waukesha will be somewhere in between - likely the low 60s. Expect those high temperatures to happen around noon with temperatures cooling quickly during the afternoon and by evening most of southeast Wisconsin is in the 40s. Don't wait until after work to enjoy the warmth, get out during your lunch break!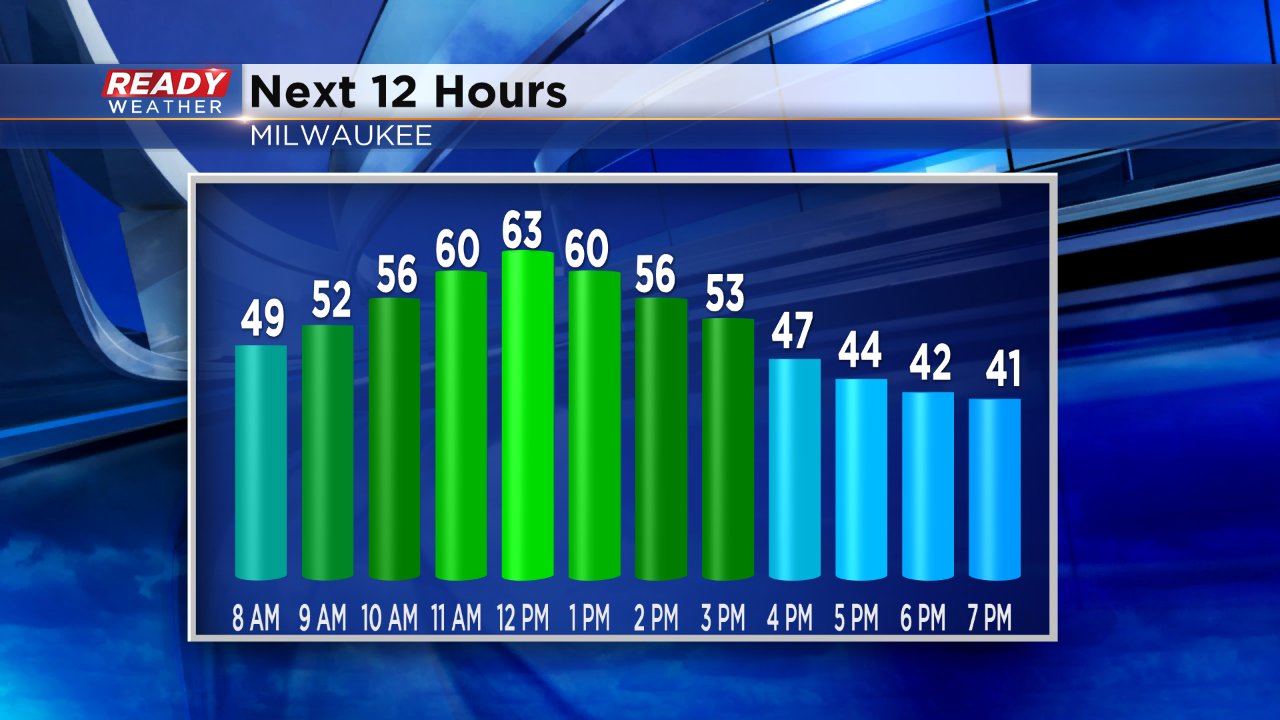 Showers and storms look likely tonight, mainly after sunset. Just like Thursday night a few storms with small hail will be possible.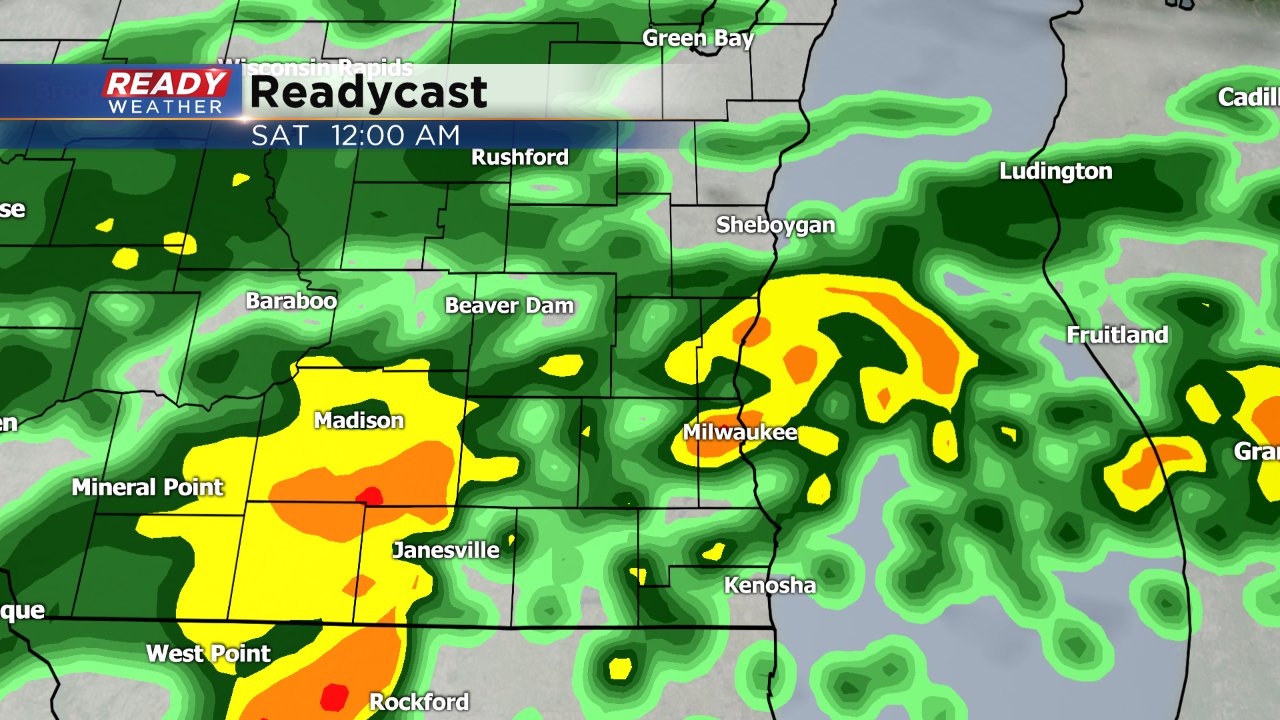 Once the rain starts Friday night it will last through most of Saturday and even Sunday. It won't be a washout and some breaks are expected but overall expect a fairly gloomy weekend. By the time Sunday roles around most of southeast Wisconsin will have picked up 1-2" of rain. Area streams and rivers should be able to handle that moisture so flooding is not a concern, but watch those basements!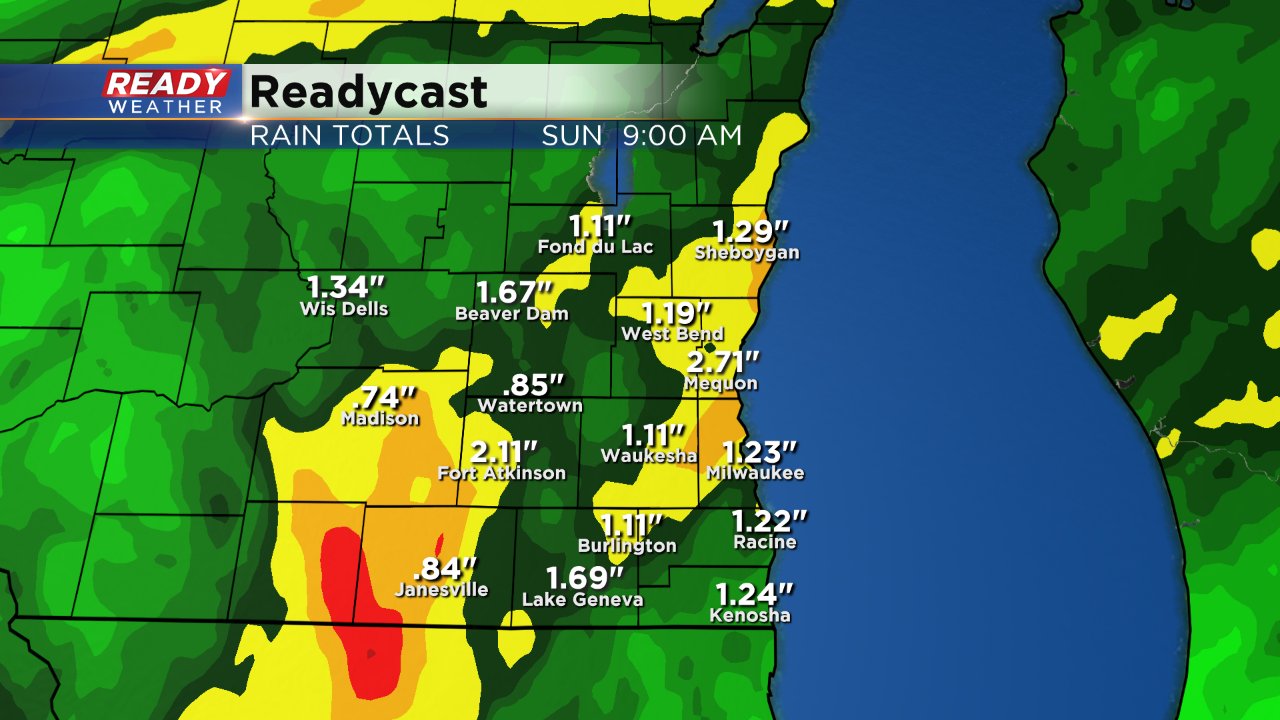 Temperatures will struggle a bit on Saturday thanks to a combination of clouds, rain and a lake breeze so expect highs in the 40s. Temperatures will warm a touch into Sunday with highs on either side of 50° as light rain showers continue.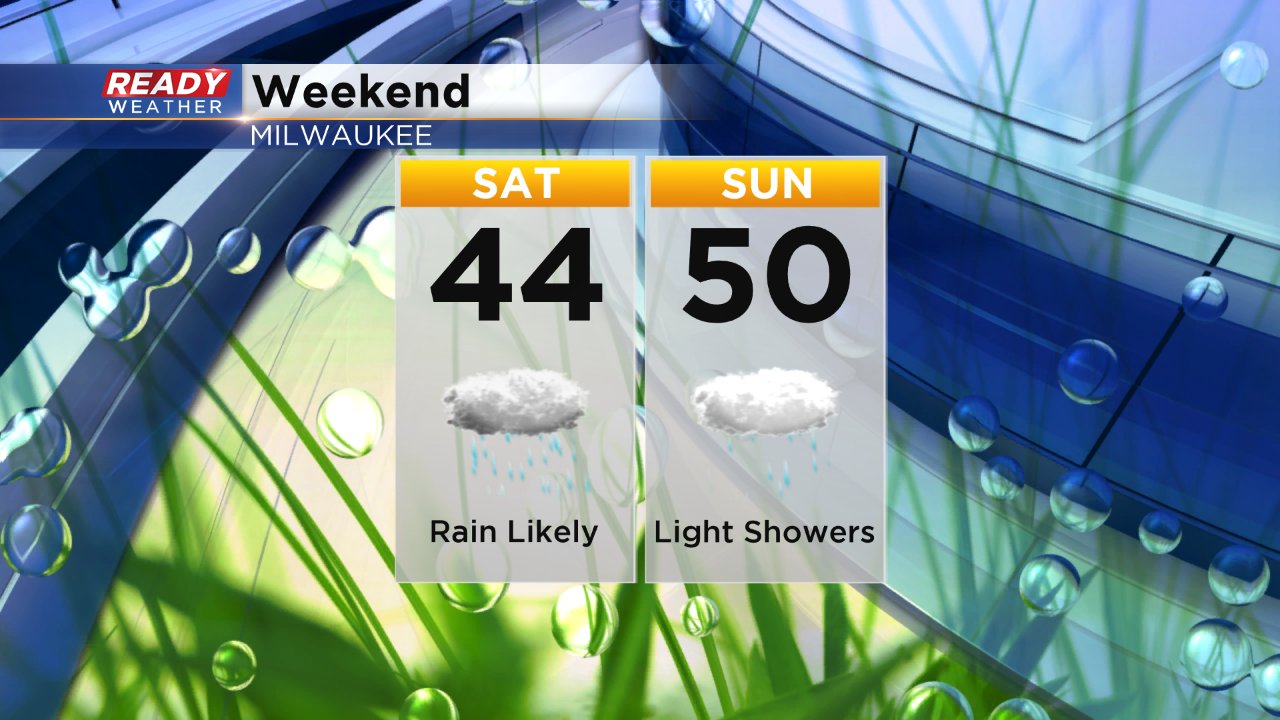 Make sure you have the CBS 58 Ready Weather app downloaded so you can track the showers and storms as they form. You can also see the hour-by-hour forecast which will show you exactly when that big cool down will hit where you live.