Record Mild Stretch Comes to an End
Posted:
Jan 27, 2017 8:06 PM CDT
Temperatures have been warm this January especially over the last couple of weeks. The last time we had a day with below average temperatures was over two weeks ago. The warmest day was last Saturday when highs reached the upper 50s thanks to a little bit of sunshine. That was enough to tie the record high temperature, but since then clouds have kept temperatures from moving too much. On Thursday morning the low temperature dropped to 31°. This was the first time in nine days that the temperature went below freezing which is a new record for the month of January.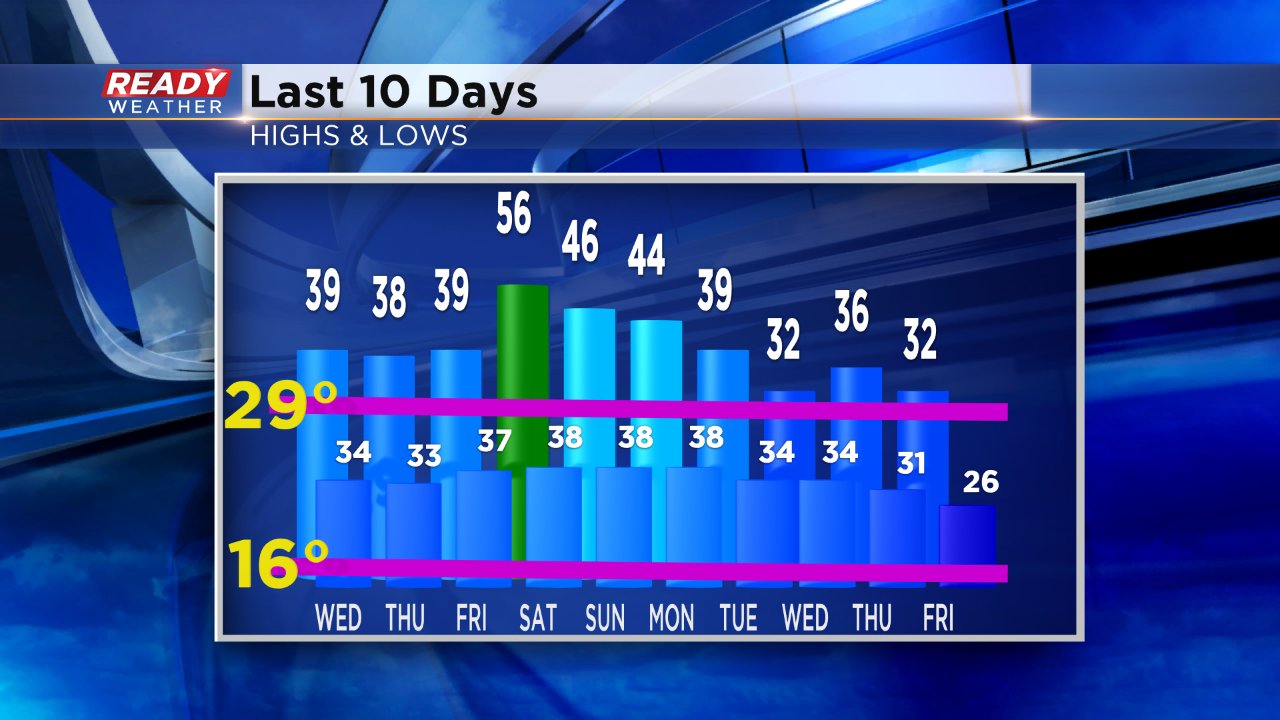 The arrival of cooler, more average, temperatures this weekend comes at a time when we typically start to warm up. Climatologically speaking, the coldest part of the year ended on Wednesday, January 25 when the average low temperature rose from 15° to 16°. By February 1 the high temperature warms to 30° and by March 1 the average high reaches 37° with an average low of 23°.