Looking Back on October and Ahead to November
Posted:
Nov 1, 2015 10:47 PM CST
This October has not been bad my any means. Milwaukee and southeast Wisconsin has seen its share of cold nights and some even saw a few snow flakes fly, but we've also seen plenty of warm days!
Overall, October was 2.6° above average with an average temperature of 53.9°. Everywhere in southeast Wisconsin has hit the freezing mark except for Milwaukee where the low temperature was 33° reached on the 17th and 18th. When it comes to rain, Milwaukee finished 0.75" below on the month and no snow was recorded.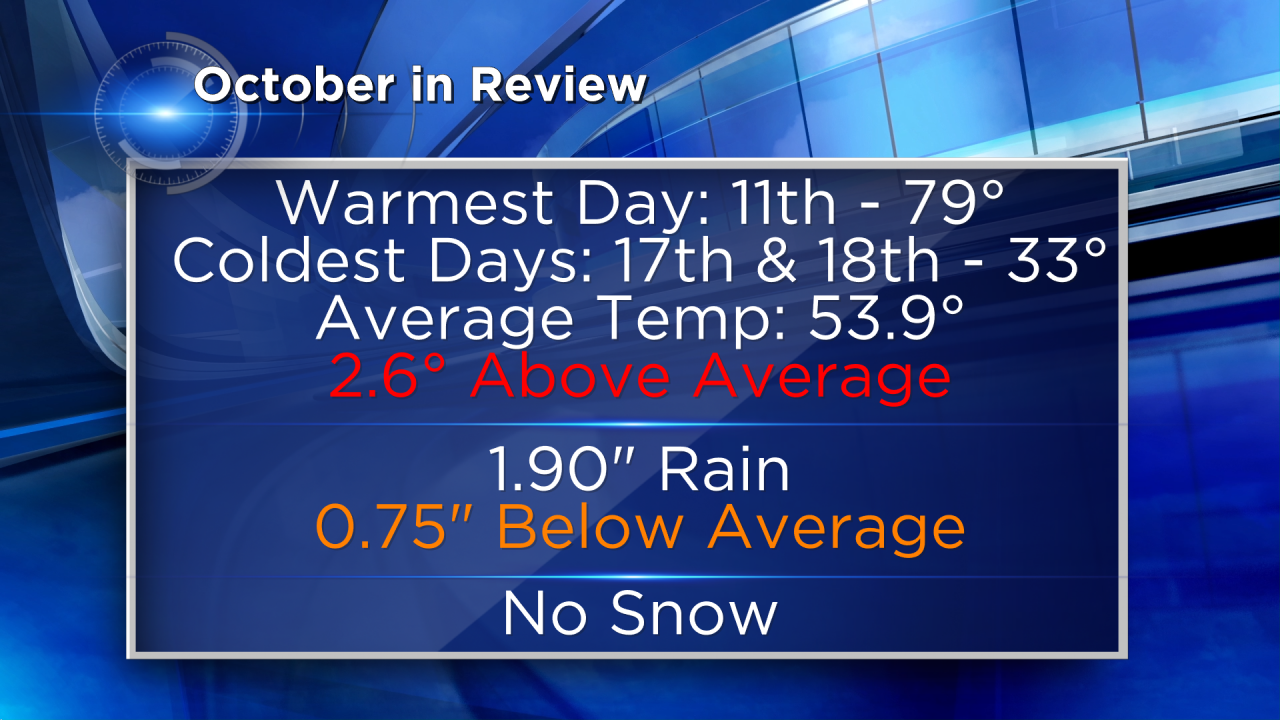 November is one of our cooling months where the average temperature drops 14° from the first day to the last day. In a typical November we also pick up 2.4" of snow. On average, the first measurable snow (which means snow at or above 0.1") happens on November 14. Milwaukee typically doesn't see it's first inch of snow until the first of December.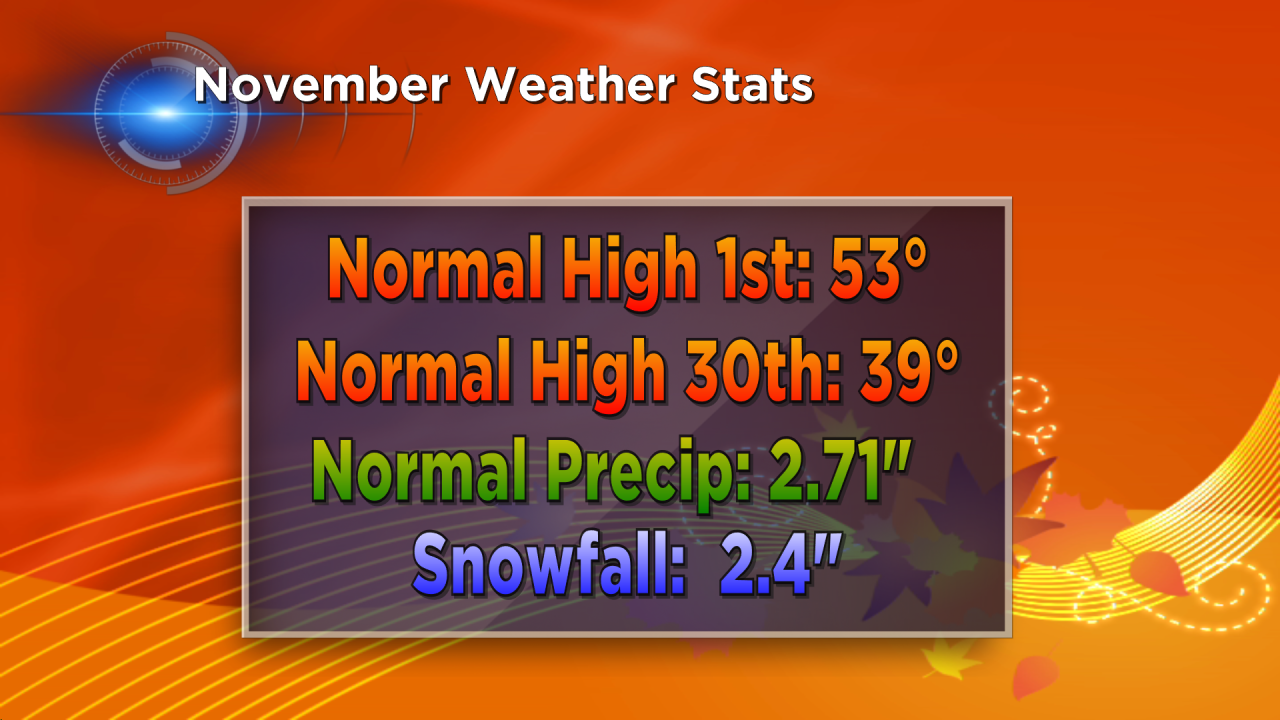 The CBS 58 Weather 10 day forecast shows temperatures well above average to start the month with Wisconsin's second 'Indian Summer' moving in, before much cooler and closer to average temps return to end the first week of November.