Local Wisconsin Impacts to Hurricane Matthew
Posted:
Oct 5, 2016 11:40 AM CDT
Hurricane Matthew has already wreaked havoc in Haiti and Cuba and now has its eyes set on Florida. The storm is expected to either make landfall or come very close to Florida's Atlantic coast Friday morning before traveling along the coast and moving out into the Atlantic.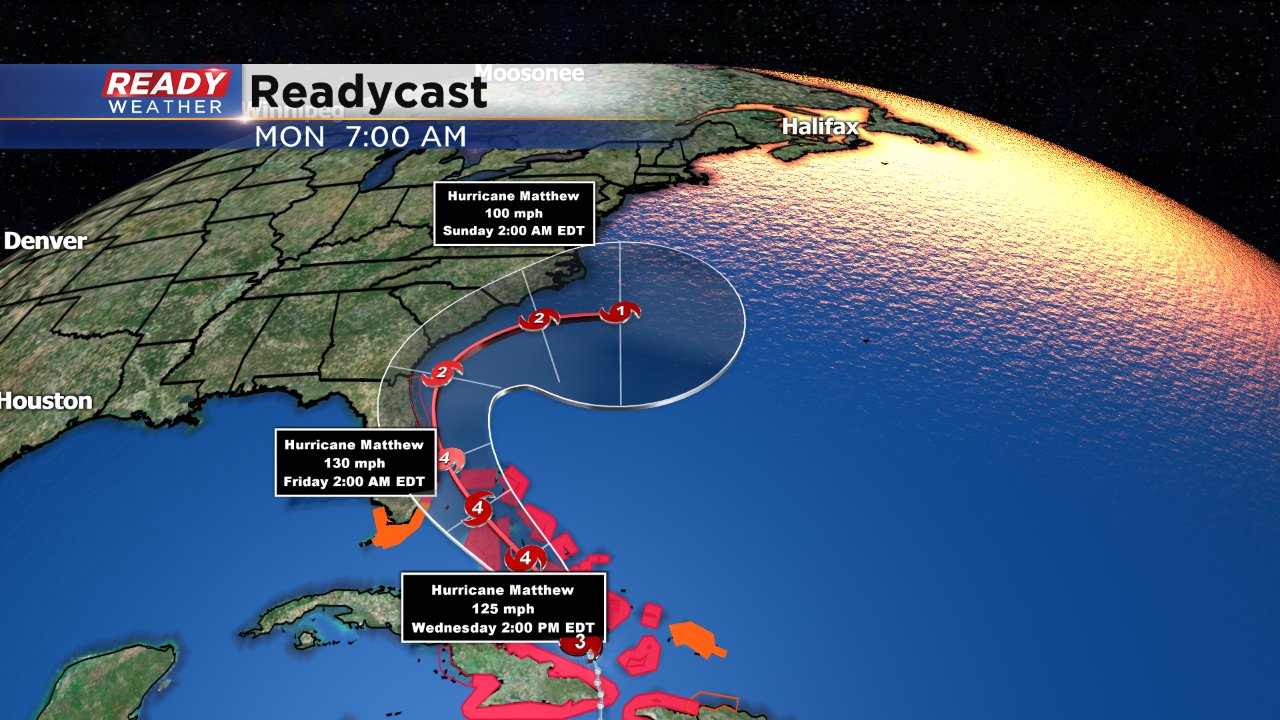 We aren't expecting any direct impacts from Matthew meaning wind or rain or storm surge, but such a large weather system will have impacts on our local storm systems.
Our next low pressure has arrived bringing in the chance for a few showers and an isolated storm on Wednesday. That activity will become more widespread with scattered showers and storms expected all day on Thursday. Then there's a few more questions. When we first started forecast this storm it looked like it would be in Wednesday evening and out by the end of Friday. Now a slower storm progression is in place and that's due to the location of Matthew. If Matthew had moved through the tropics and away from Florida than the before mentioned solution would probably hold, but with this slower solution it means it will rain a bit longer in Wisconsin.
Rain is now expected through the morning of Friday before clearing out Friday afternoon and evening.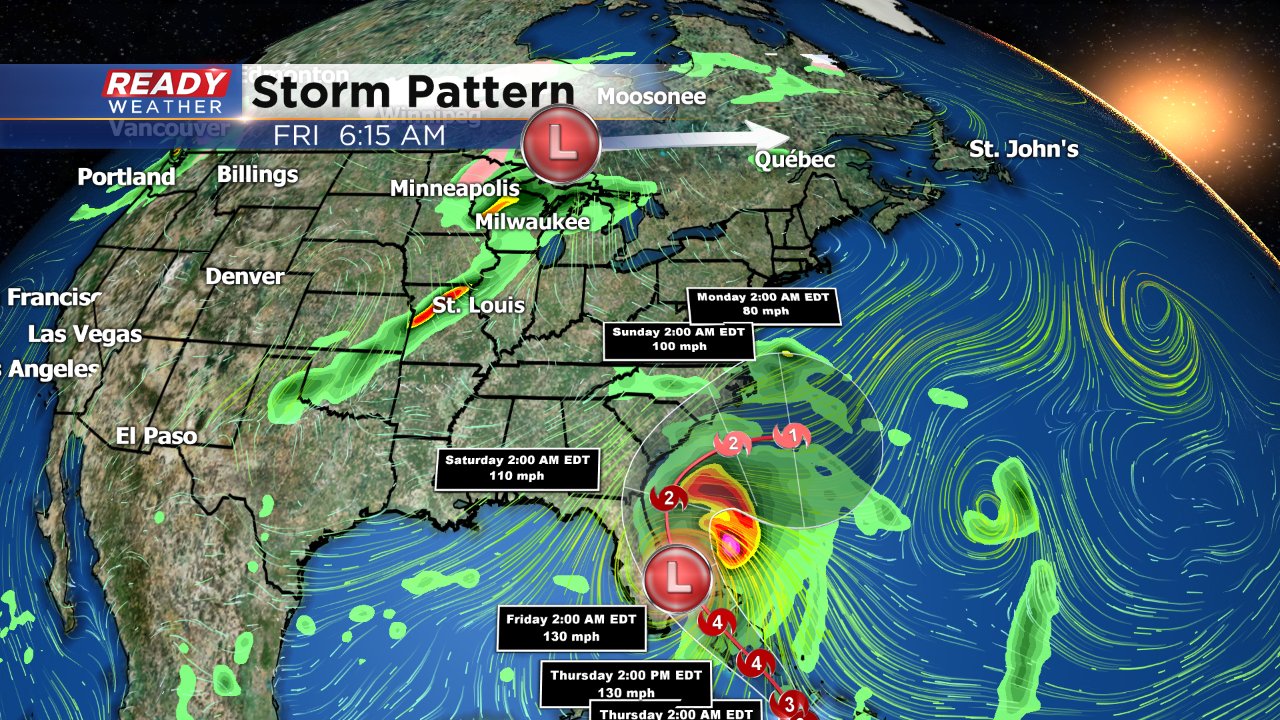 Latest model trends have Hurricane Matthew taking a turn to the Atlantic after hitting Florida and maybe doing a full circle. Although this isn't a promising forecast for Floridians, it is a good solution for us locally. If Matthew were to travel up the coast, it would delay our local storm even further making it rain into Saturday and possibly Sunday. The current solution will allow our storm system to pass towards the northeast while Matthew impacts the southeast. 
Even without a stalled storm, by the end of Friday most will pick up over 1" of rain.