Lake Breeze Boundary Fuels Storms
Posted:
Jul 27, 2016 11:50 AM CDT |
Updated:
Jul 27, 2016 4:08 PM CDT
Today is the 11th straight day with above-average temperatures! We've been as warm as 89 degrees so far today in Milwaukee and temps have been in the middle 80s to middle 90s over the past week and a half. We've already felt more 90° days in 2016 than all of 2015 and 2014 combined.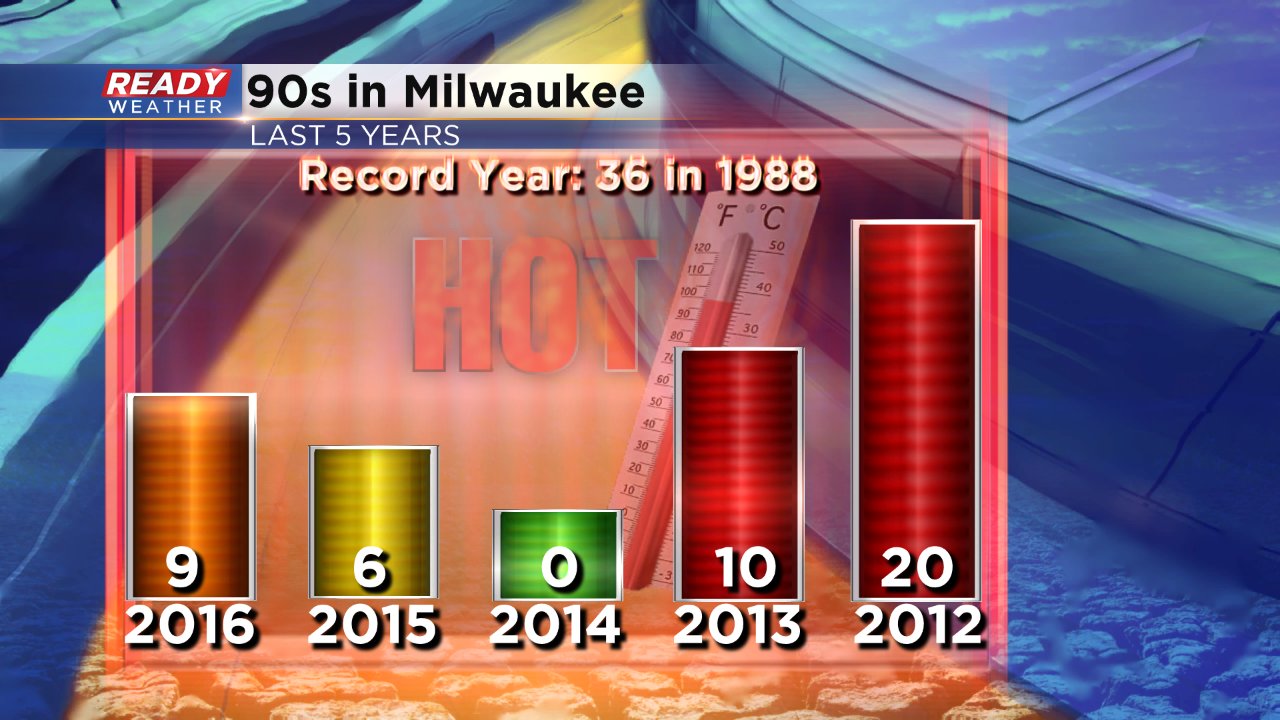 Meanwhile, a cold front is draped across northern parts of Wisconsin and this afternoon a solid lake breeze boundary has developed just downstream of it near our northern locations. That boundary has been fueling storms. Take a look at the difference between wind and heat up across the north:
While we don't anticipate widespread severe weather, a few of the storms could contain brief gusty wind, downpours and hail along with thunder and lightning.  Most of the activity has been confined to Fond du Lac and Sheboygan counties with a few additional storms firing as of 2PM which are now getting into Dodge, Washington and Ozaukee counties. Here's a quick peek into some of the stronger cells:
Sheboygan has picked up exactly one inch of rainfall in just the last hour with these storms, proving some heavy downpours will be likely!
We'll continue to monitor storms through this afternoon and bring you updates as needed. Please download our CBS58 Weather App to keep tabs on the storms if you're going to be out and about this afternoon.