Dangerous Cold Over, Warmer Weather Returns
Posted:
Jan 20, 2016 10:23 AM CDT |
Updated:
Jan 20, 2016 10:42 AM CDT
As of late Tuesday morning the sub-zero temperatures and wind chills ended in southeast Wisconsin bringing a return of more seasonable temperatures and eventually above average highs. Wednesday will be the warmest in four days with high temperatures around 20°. Milwaukee saw below-zero wind chills from 9:00 PM on Friday through 10:00 AM on Tuesday, this means that Milwaukee spent 61 hours below-zero.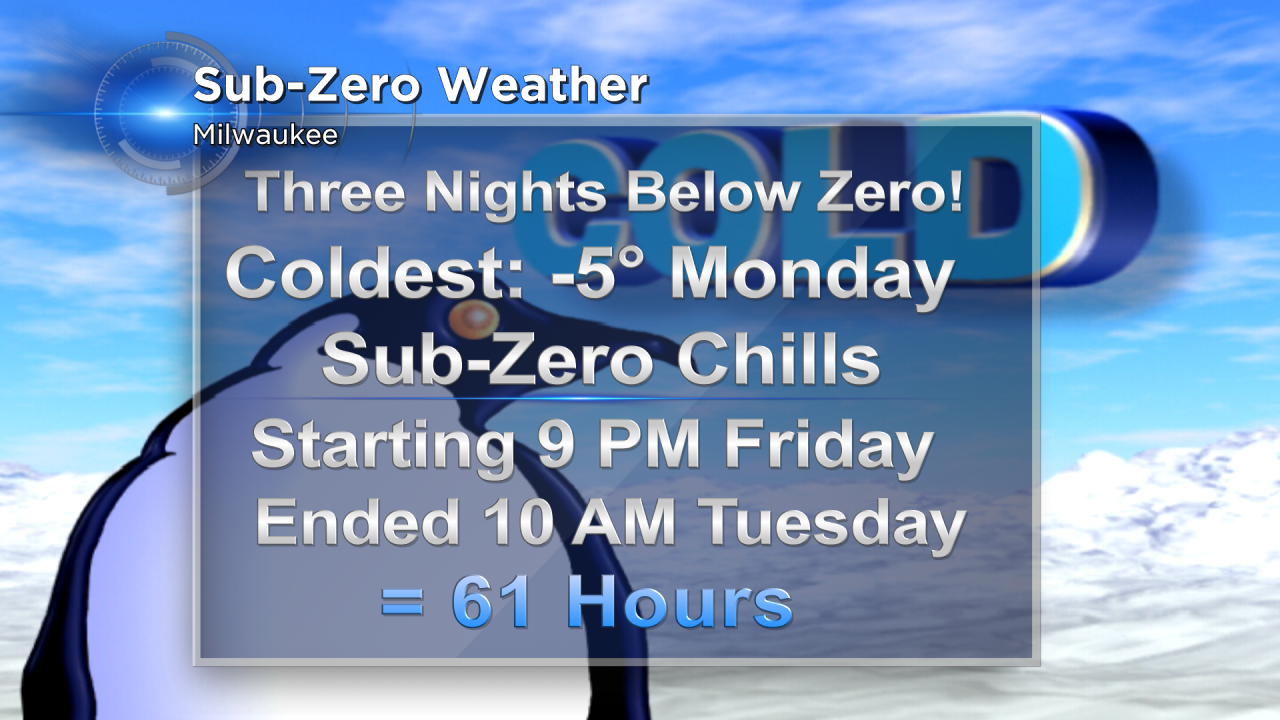 Overall, this February has been on the chilly side, mostly thanks to two cold blasts of air. The first came around the 10th of the month lasting for four days with us just finishing the second. Through Tuesday, the average temperature in Milwaukee is 2.7° below average. 
20s are expected the next three days with an eventual warming trend into the 30s arriving for the weekend.