Big Temp Drop will make for Cold Brewers Opening Day
Posted:
Apr 3, 2016 9:49 PM CST |
Updated:
Apr 3, 2016 10:06 PM CST
Wasn't Sunday beautiful? A good amount of sunshine and temperatures soared into the 60s for almost everyone, even reaching 70° in Milwaukee, Racine and Kenosha. Sheboygan was the only one that didn't make it into the 60s (or even the 50s). Sorry, Sheboygan.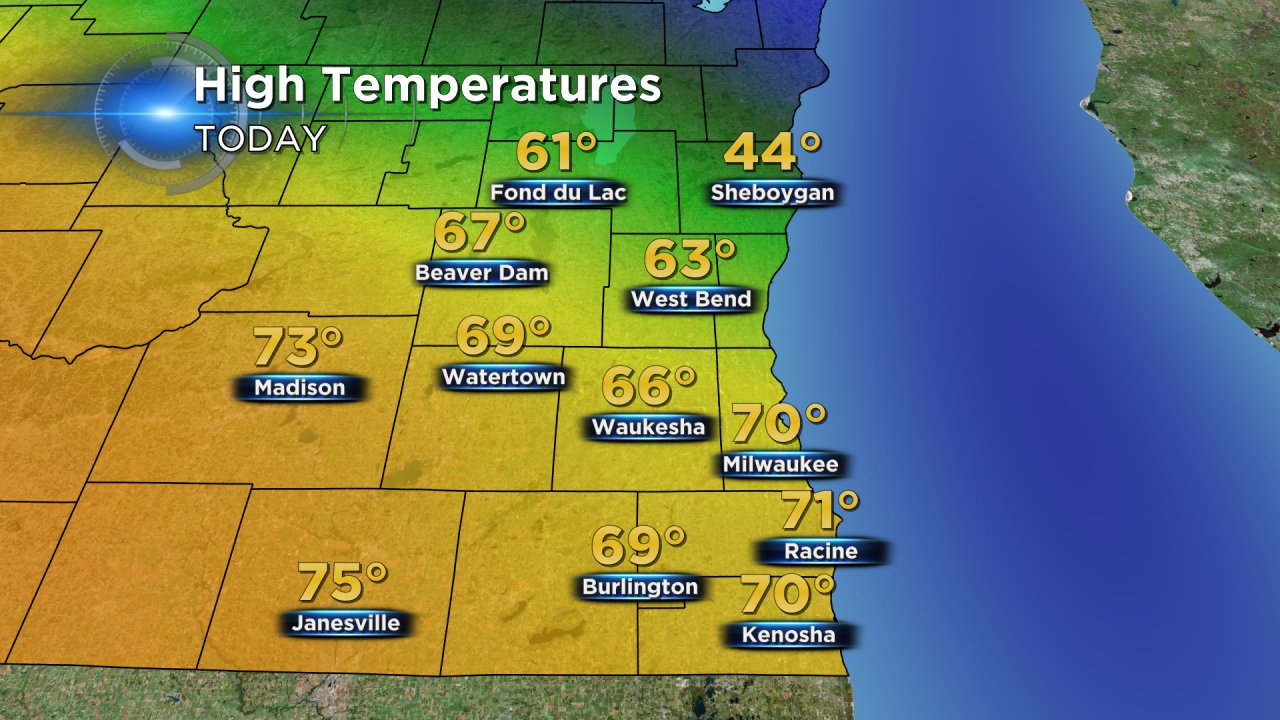 Sunday's warmth was helped by a windy southwest breeze gusting to 45 mph at times. That wind allowed for impressive warmth after most places woke up in the 20s Sunday morning. On any average day, the temperature warms about 15 to 20 degrees so warming 40° in 12 hours is very, very impressive.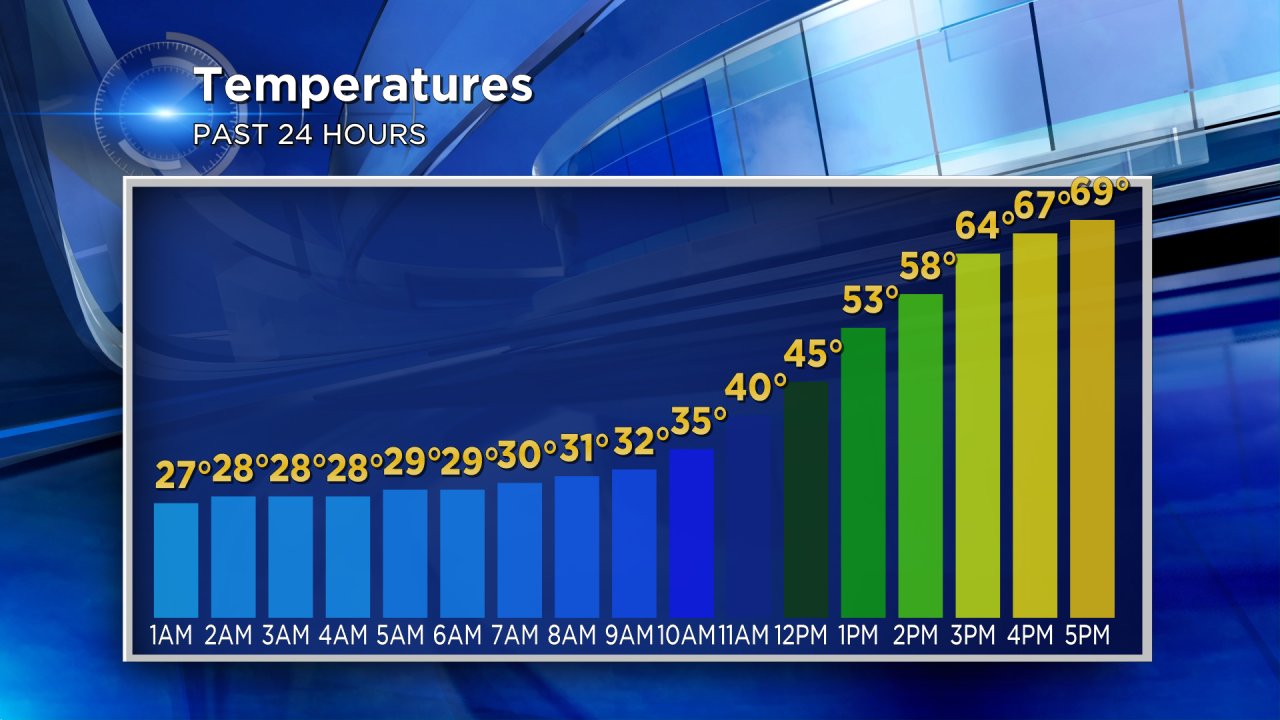 Unfortunately, what goes up must come down and temperatures crash quickly Sunday evening dropping to the 30s by 9:00 PM. That chill will stay with us for Brewers Opening Day.
20F drop (66F to 46F) at Mitchell Field in 5 min (730pm-735pm) with strong cold frontal passage on northeast wind gusts up to 33 mph.

— NWS Milwaukee (@NWSMKX) April 4, 2016
Parking lots open for tailgating at Miller Park at 10:00 AM when temperatures will have barely passed 30°. It stays brisk with a north east wind from 10-20 mph so the wind chill will actually feel more like the 20s all day. The roof will definitely be closed as first pitch temps are expected in the lower 30s.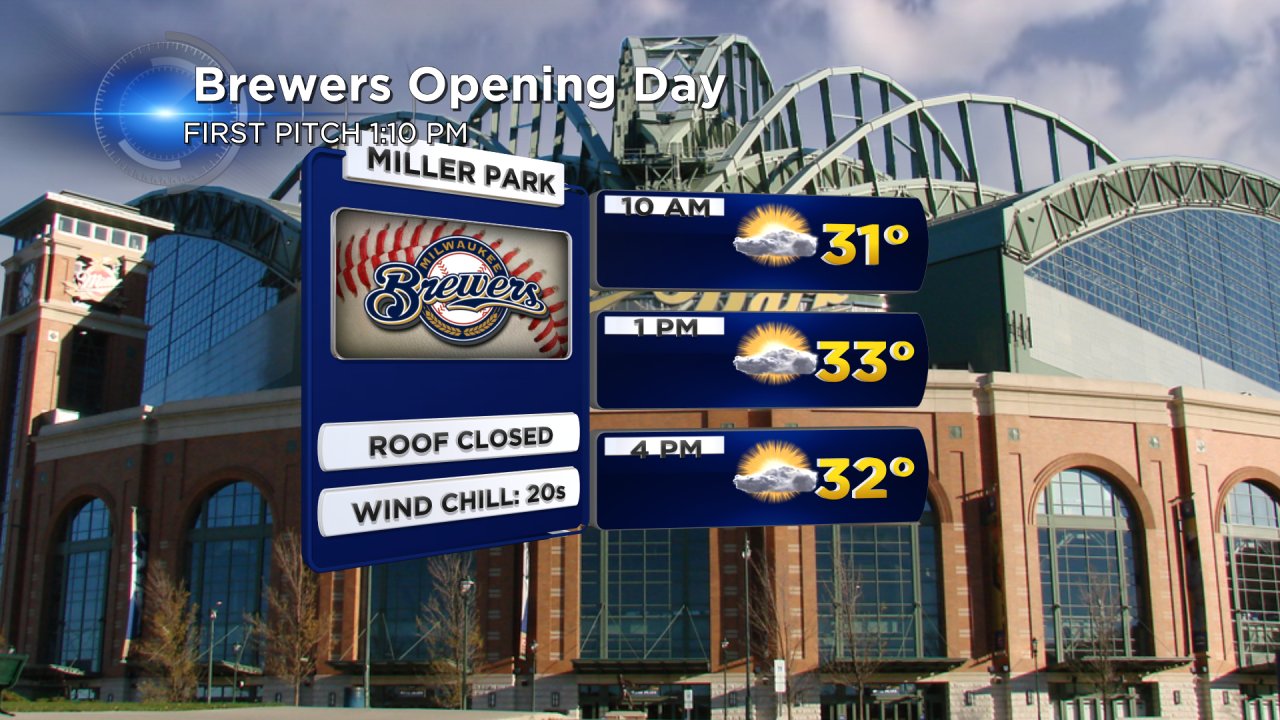 Hopefully, you enjoyed the 70s of Sunday because every day over the next ten is expected to be below-average.