Winter Chill Returns
Posted:
Mar 18, 2016 10:43 AM CDT
Hopefully you enjoyed the 50s, 60s and 70s of the past 10+ days because we won't be that warm for at least the next few weeks and maybe not until April. Temperatures so far this March have been well above-average especially the last eleven days. When you do the math, March 2016 is 8.1° above-average. In fact, if March were to end today it would be the seventh warmest March on record.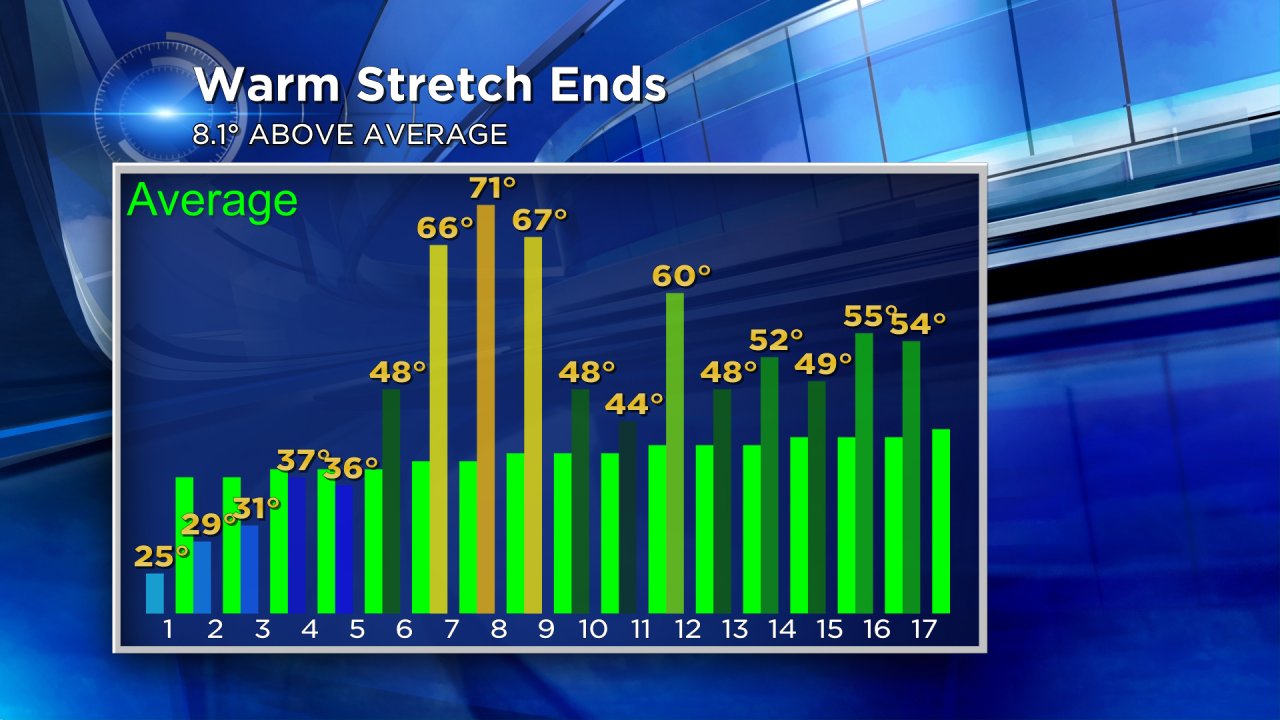 Cooler air and a winter chill will return this weekend. High temperatures are expected to stay mostly in the 30s with brief time spent around 40° through Monday. The good news is that another storm system is heading our way starting Tuesday and that will allow above-average temperatures to briefly return Tuesday and Wednesday. The bad news is that it won't be warm enough to rule out some snow flakes on Wednesday and especially Thursday.