Was Recent Warm Stretch an "Indian Summer"?
Posted:
Oct 21, 2016 11:58 AM CDT
Thursday marked the end of an unusually warm stretch in southeastern Wisconsin. Before Thursday we had five straight days above-average from last Saturday through Wednesday. Monday was the warmest of that stretch with a high of 80° in Milwaukee just one degree away from the record. Since the warm stretch came directly after the first frost advisories of the season many asked if it was considered an "Indian Summer".
Although there is no definitive definition of an "Indian Summer", the definition that makes the most sense is from the American Meteorological Society which says, "an abnormally warm stretch following a killing freeze." Our warm stretch was definitely abnormally warm with temperatures nearly 20° warmer than they typically are, but most of our area has yet to see a killing freeze.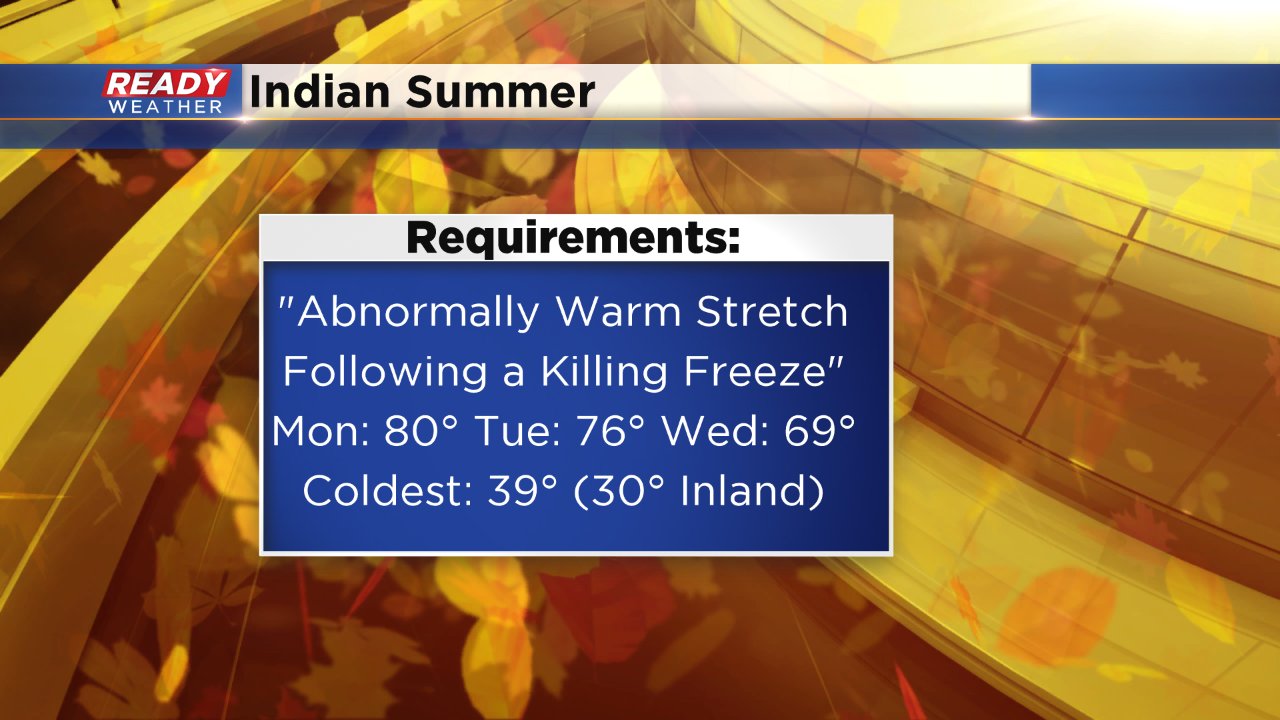 Although the growing season has ended in most areas, that "killing freeze" typically doesn't happen until temps reach 32° or colder for an extended period of time or get down to a low of 28°. The coldest we've felt so far is around 30° in inland areas and 39° in Milwaukee so we haven't satisfied that killing freeze criteria, therefore this recent warm stretch is NOT an "Indian Summer."
We are going through a chilly stretch of weather to start this weekend, but once again most of the area will avoid that killing freeze which is a little unusual. We are about to enter the fourth week of October and on average all of southeast Wisconsin sees temperatures at least hit 32° by this time.