Two Records Shattered, Four More to Go
Posted:
Feb 18, 2017 7:37 PM CST |
Updated:
Feb 18, 2017 9:49 PM CST
We haven't just been breaking records the past two days, we have been shattering them. Both Friday and Saturday the high temperature in Milwaukee has been nine degrees above the old record. On Saturday the high of 66° broke a record that has stood for 140 years!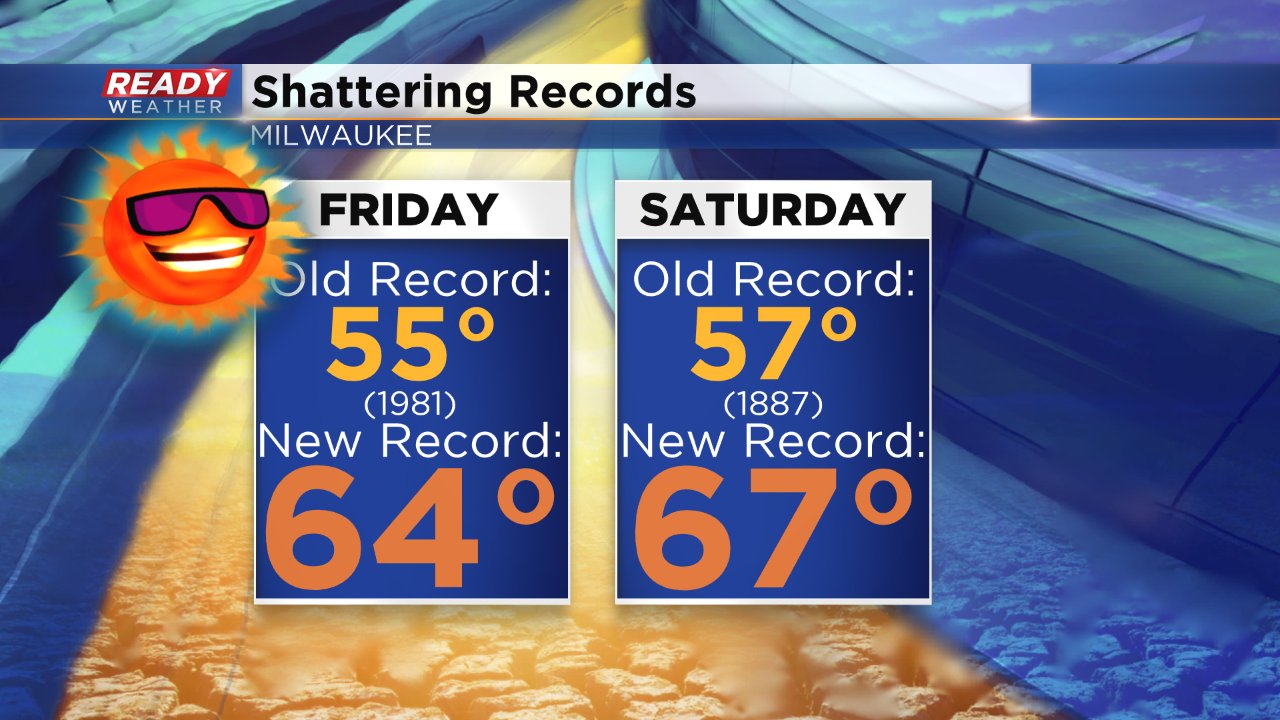 Not everyone in southeast Wisconsin made it into the 60s though, some of our northern and inland spots had a high of 59° but that is still over 20 degrees warmer than average for February 18.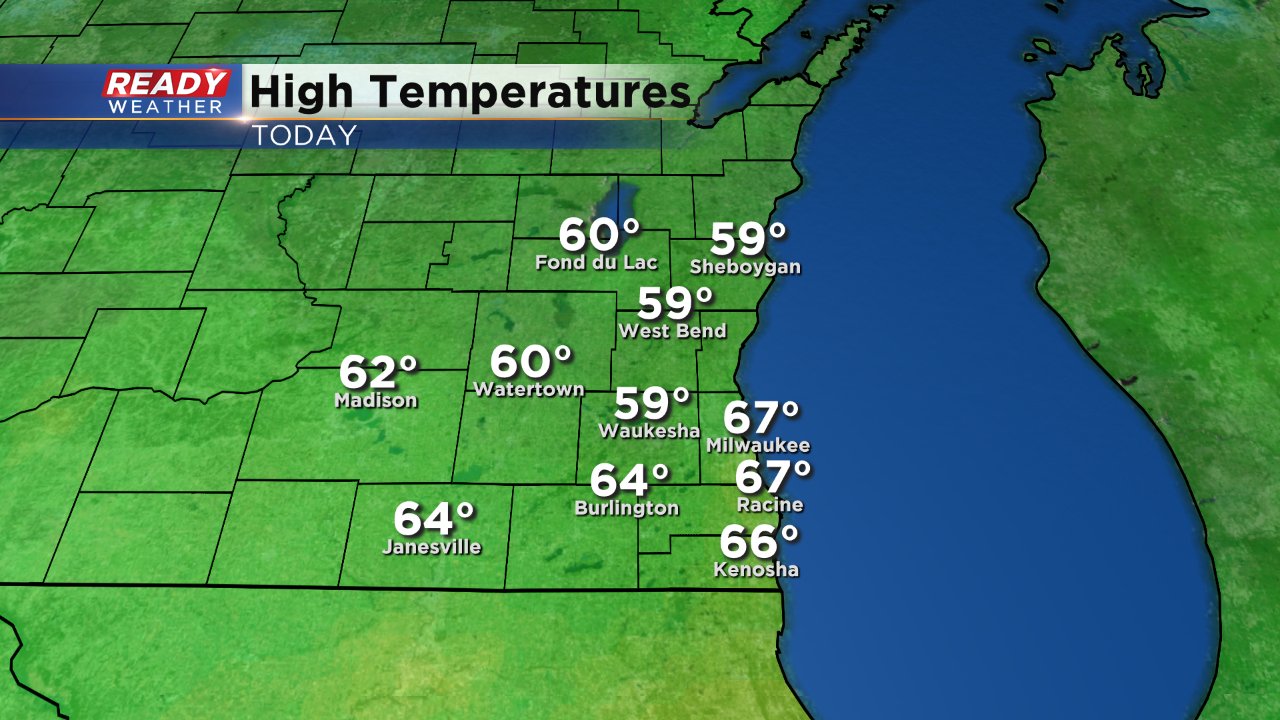 We aren't done with the warmth yet! Sunday, Monday, Tuesday and Wednesday are all expected to stay very warm with highs in the upper 50s and lower 60s and that means more records are in danger.
The forecast becomes a bit more tricky though especially on Sunday when a lake breeze could develop in the afternoon. That lake breeze could cool temperatures down Sunday afternoon from the upper 50s to the 40s by dinner time. Although I am expecting a lake breeze to develop I think it will remain fairly light so high temperatures lakeside should still hit 60° which would break a record. Readycast below is going with a stronger lake breeze, but it still has inland spots reaching 60°.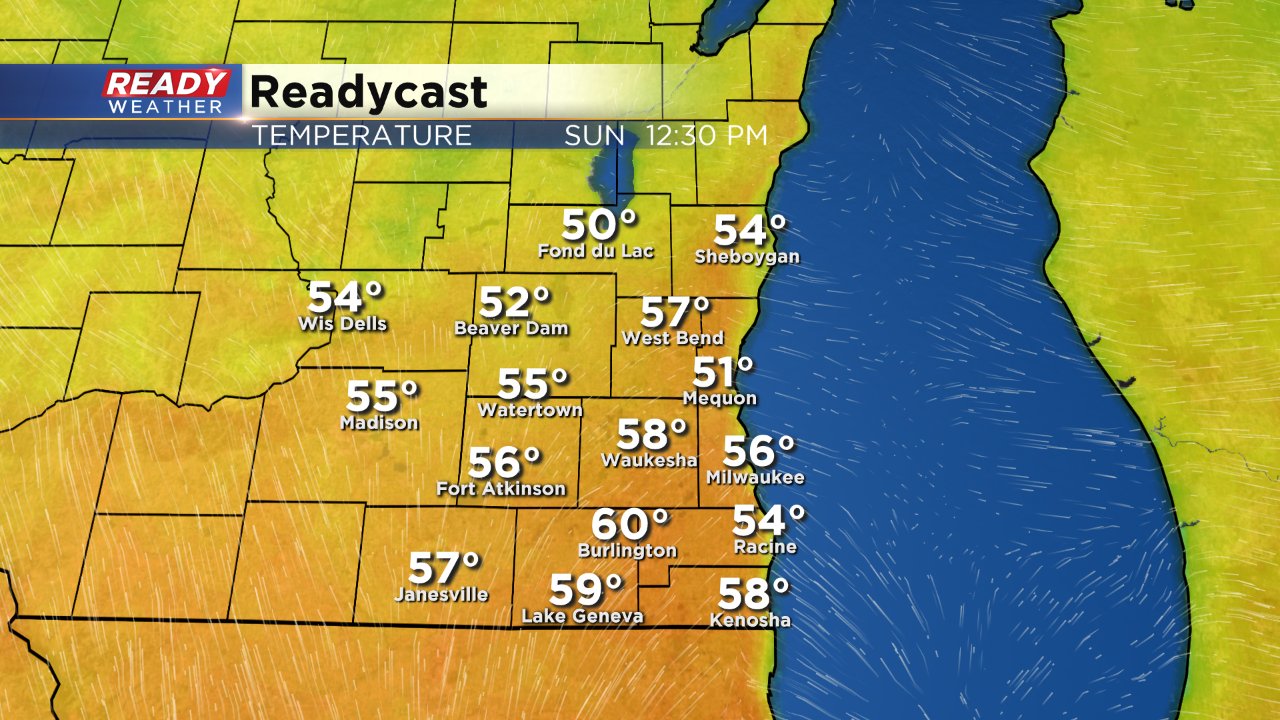 If the current forecast holds, we would break a record on Sunday, come close on Monday, tie a record on Tuesday and barely fall short on Wednesday.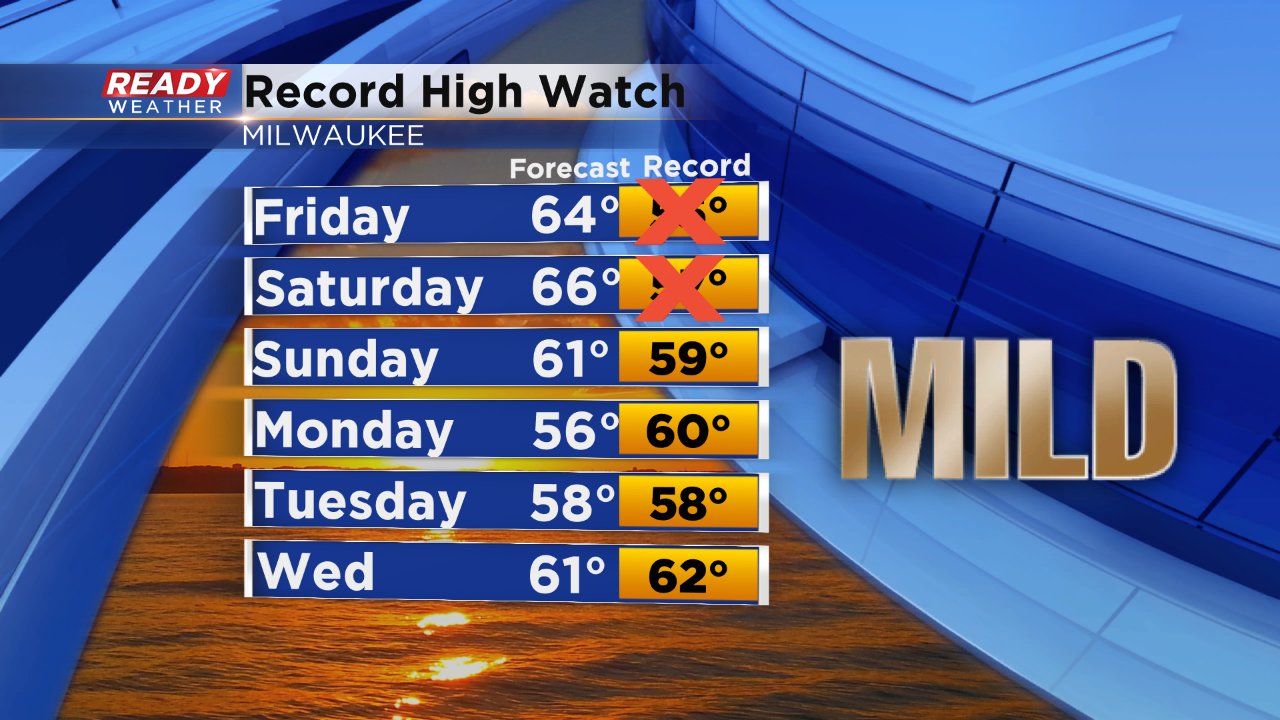 If you are a snow lover wanting winter to return, just look at the 10-day forecast on the CBS 58 Ready Weather App where 30s for highs return and snow is back in the forecast.