Rain and Snow Combine for a Messy Monday
Posted:
Jan 24, 2016 8:48 PM CST
The pesky weekend clouds will hang on for a few more days as a storm moves through the Upper Midwest on Monday and Tuesday. A winter weather advisory has been issued for areas west of Madison where a little freezing rain is possible in the morning and more snow is expected in the evening.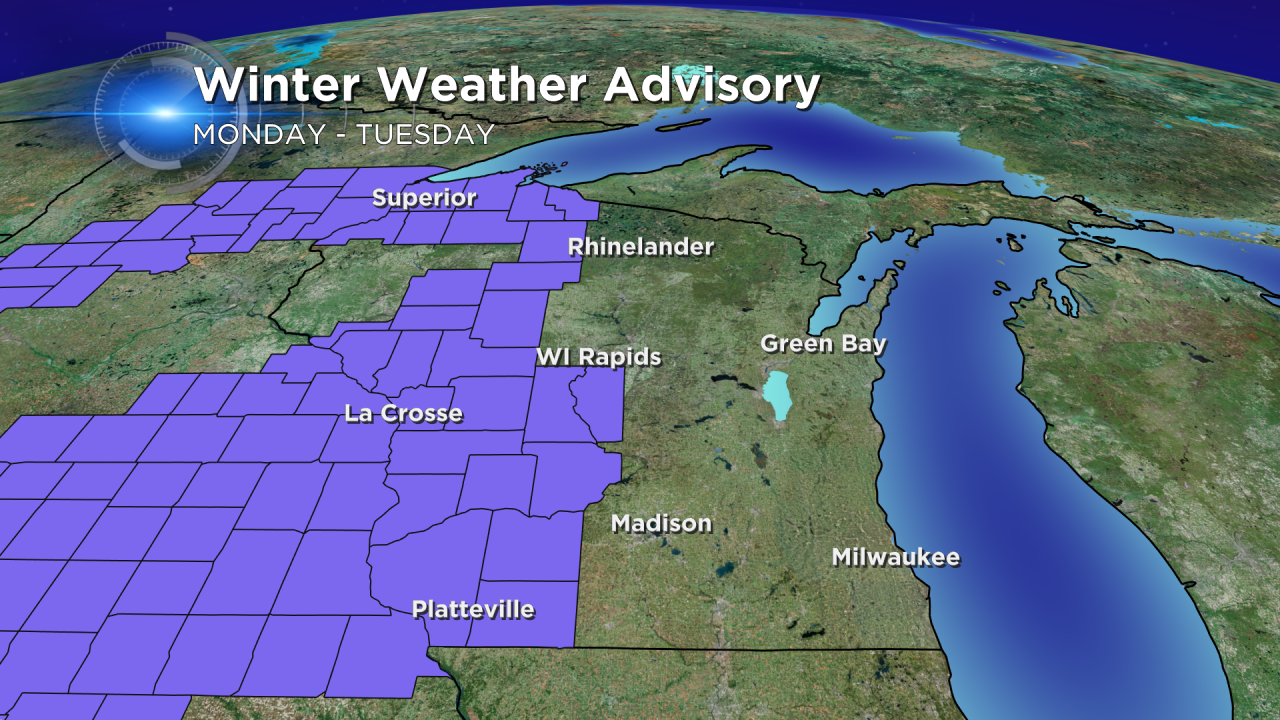 Some communities, especially western areas, do have the possibility of a little freezing rain in the morning. For most temperatures quickly warm past 32° by noon ending the chance for freezing rain. Otherwise, the morning will be dry with rain and snow moving in during the afternoon and for most after 3:00 PM. Most of southeastern Wisconsin will see rain or a rain/snow mix, but northern communities could see all snow.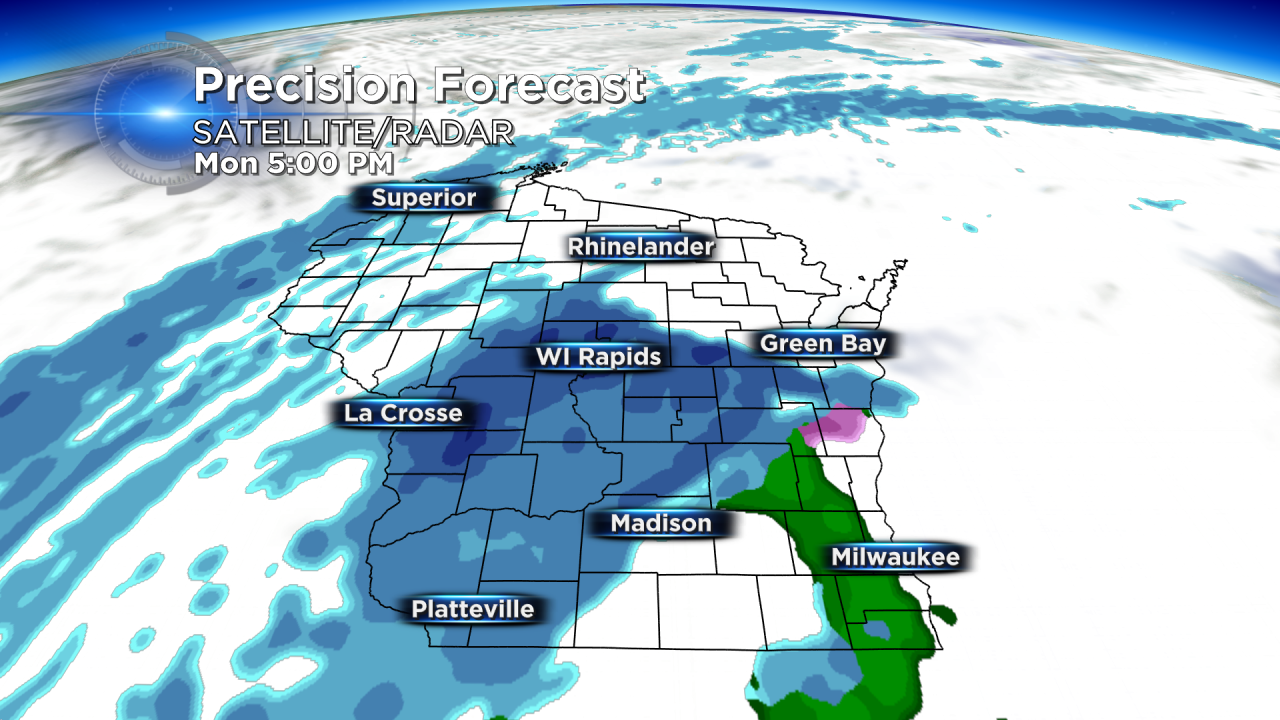 As temperatures cool over night, more of the rain is expected to switch over to snow with light snow lasting into most of Tuesday, especially in the morning.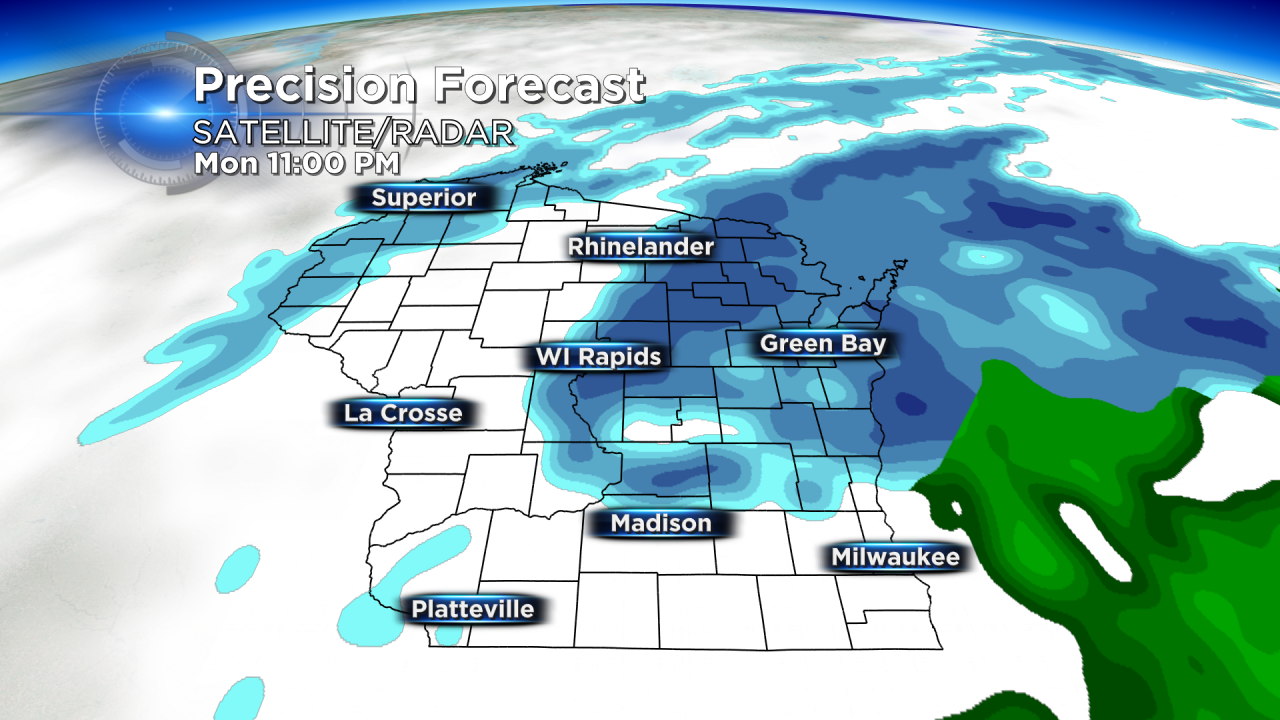 Less than a tenth of rain is expected for most communities, with higher amounts possible in northwestern areas.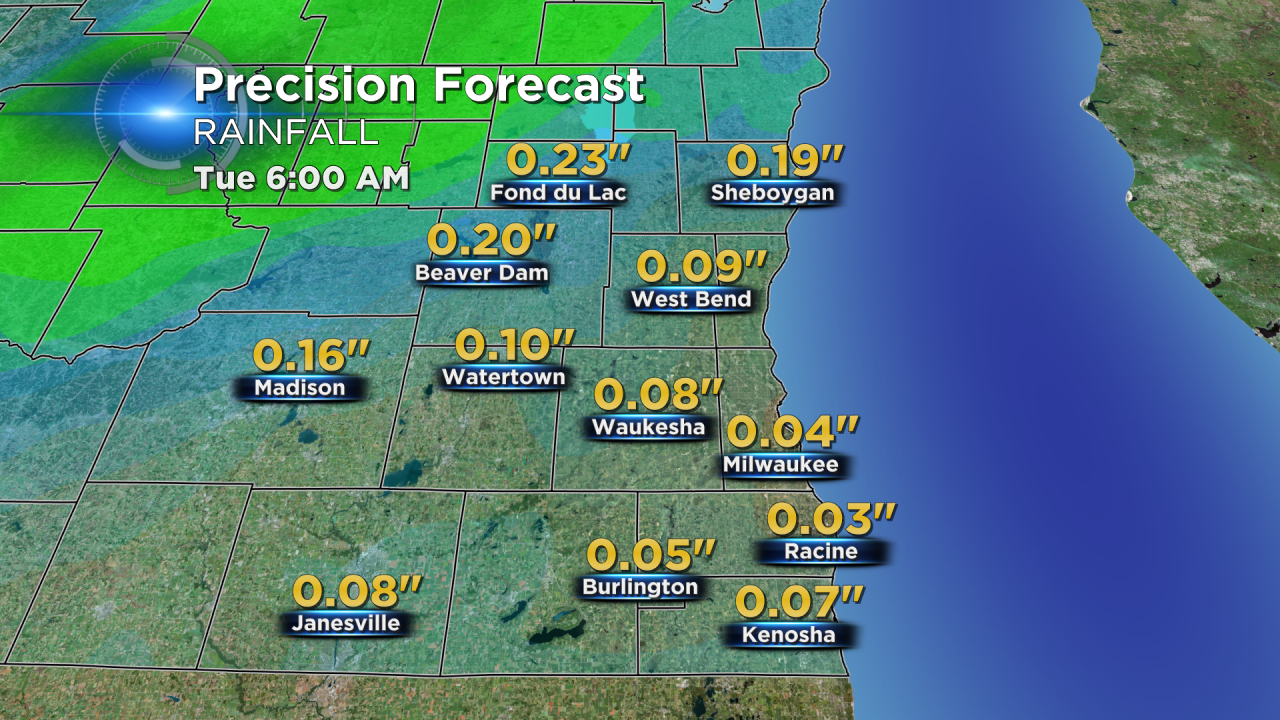 Most of southeastern Wisconsin picks up 1-2" of snow including Waukesha and Milwaukee with a little over 2" possible for communities north and west of a line from Sheboygan to Madison.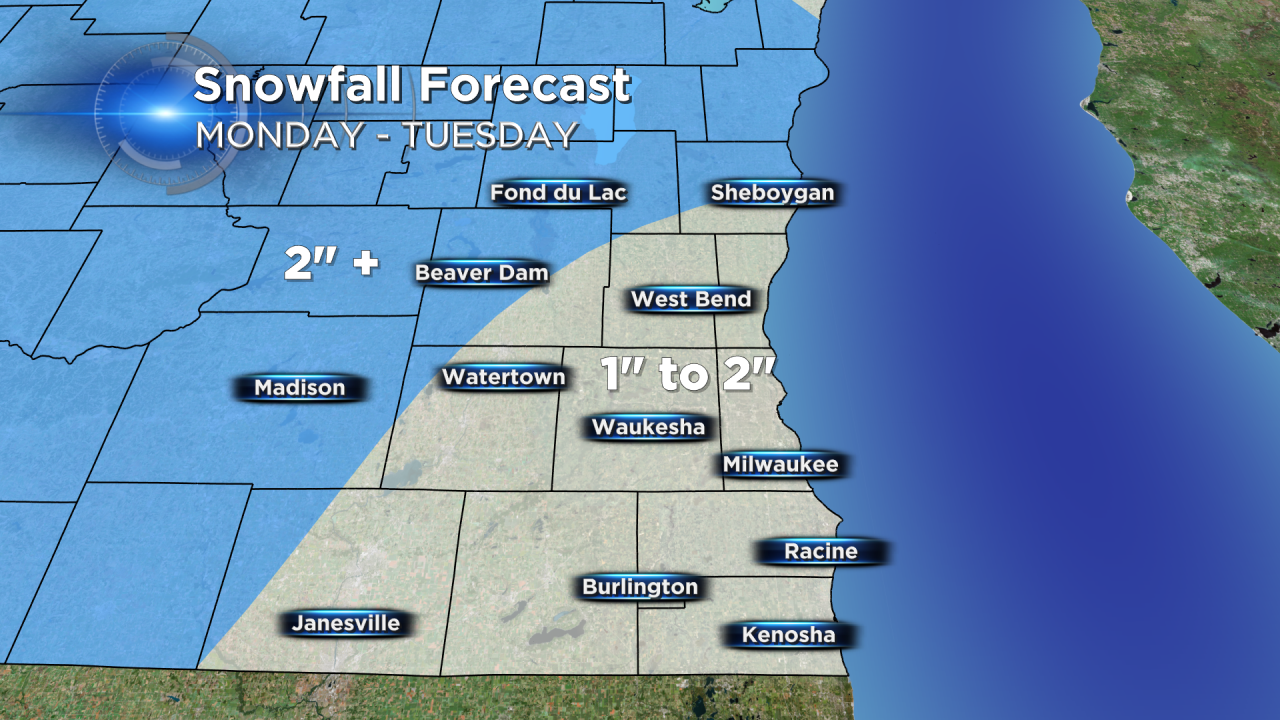 Download the CBS 58 Weather App to track the storm.