Everything you Need to Know about July 4th Weather
Posted:
Jul 3, 2016 8:34 PM CDT
Independence Day is upon us and so far the weekend has been a little cool with highs in the middle 70s while we've battled a few clouds especially in our southern areas. Our cool trend will continue into July 4th itself with highs very similar to Saturday and Sunday in the middle 70s lakeside and upper 70s inland. There may be a few more clouds on Monday, especially in southern communities.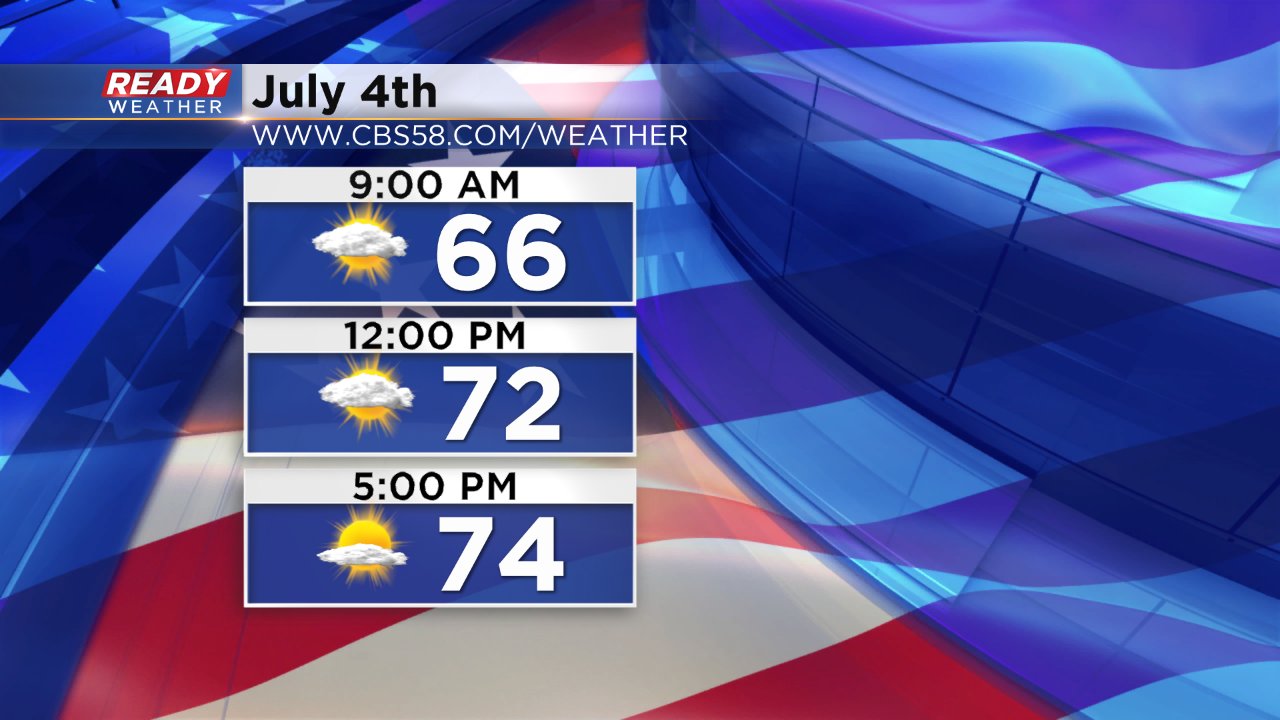 For nighttime fireworks on July 4th expect temperatures to be a bit warmer than July 3rd fireworks with temps in the upper 60s with a little bit of a lake breeze. So you may need a jacket or sweatshirt if you are someone who gets cool easy.
Even though our July 4th weekend has been cool, it's not even the coolest July 4th of the past six years. Just two years ago in 2014 we only had a high temperature of 72° and last year, 2015, was right at average with a high of 80°.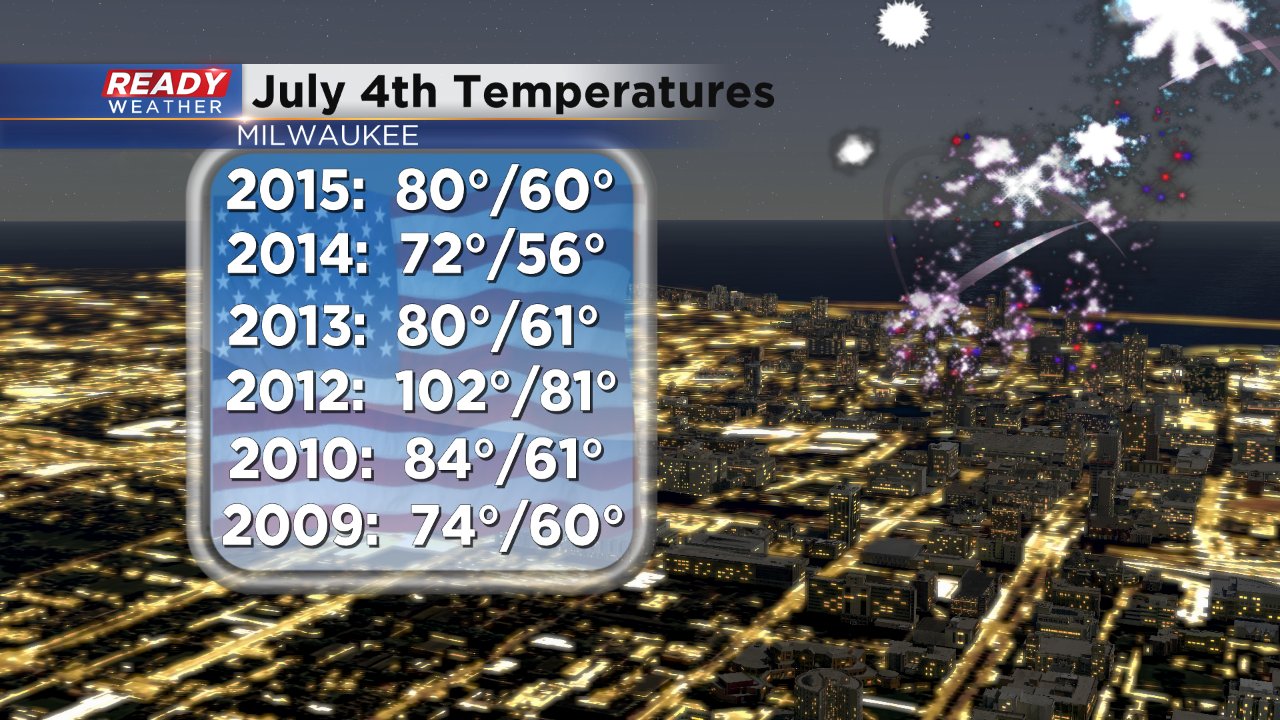 We've only had one July 4th in Milwaukee where the high temperature reached the 100s and many of you probably remember that since it was only four years ago in 2012. The majority of our Independence Days have been spent in the 70s and 80s.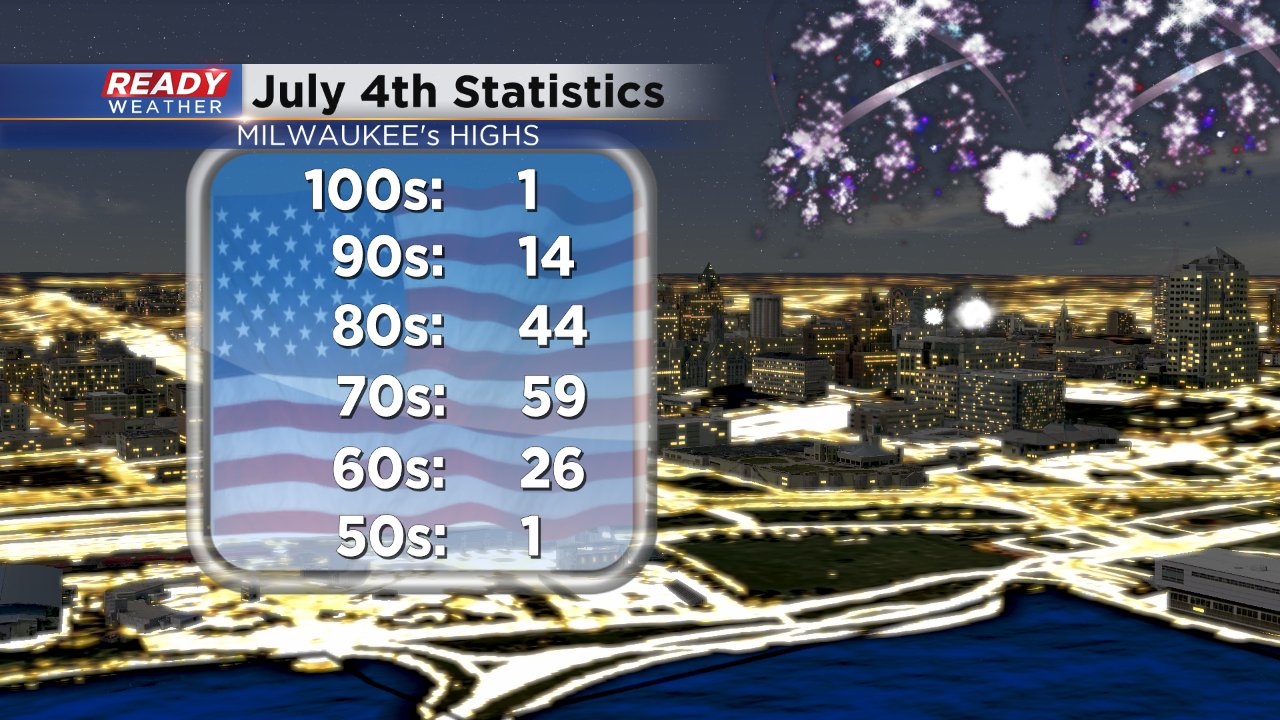 Especially when compared to the past, this year's July 4th looks spectacular. Not as hot as the 102° in 2012, not as cold as the 45° in 1963 and not the fog like we had a few years ago and not the rain like the 1.08" we picked up in 1904.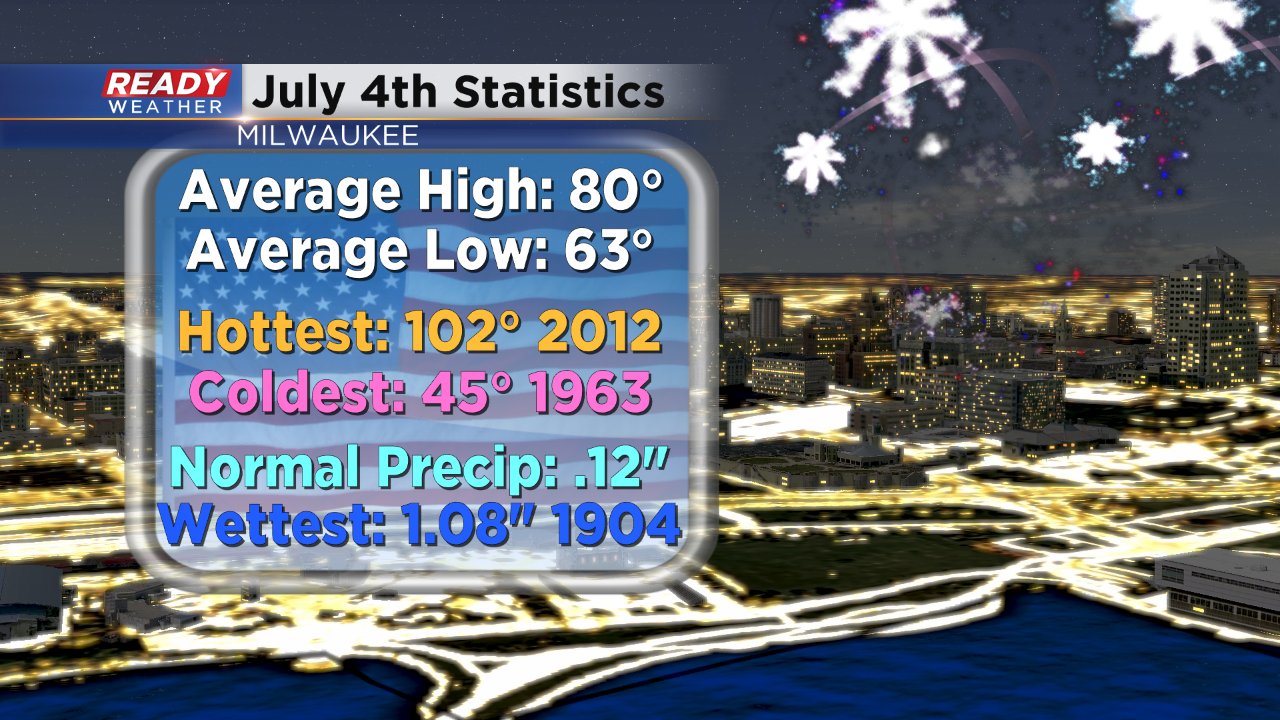 Enjoy the beautiful weather now because by Tuesday the heat and humidity return.