Winter Storm Warning Issued, Wintry Mess Arrives Monday
Posted:
Dec 26, 2015 9:57 PM CDT |
Updated:
Jan 1, 2017 6:01 PM CDT
It's been almost exactly a month since accumulating winter precipitation fell in southeast Wisconsin. That storm was at the end of November when a foot of snow fell for some. 
Well, winter is back! A winter storm warning has been issued for all of southeast Wisconsin until 6 AM Tuesday for a storm set to move in on Monday.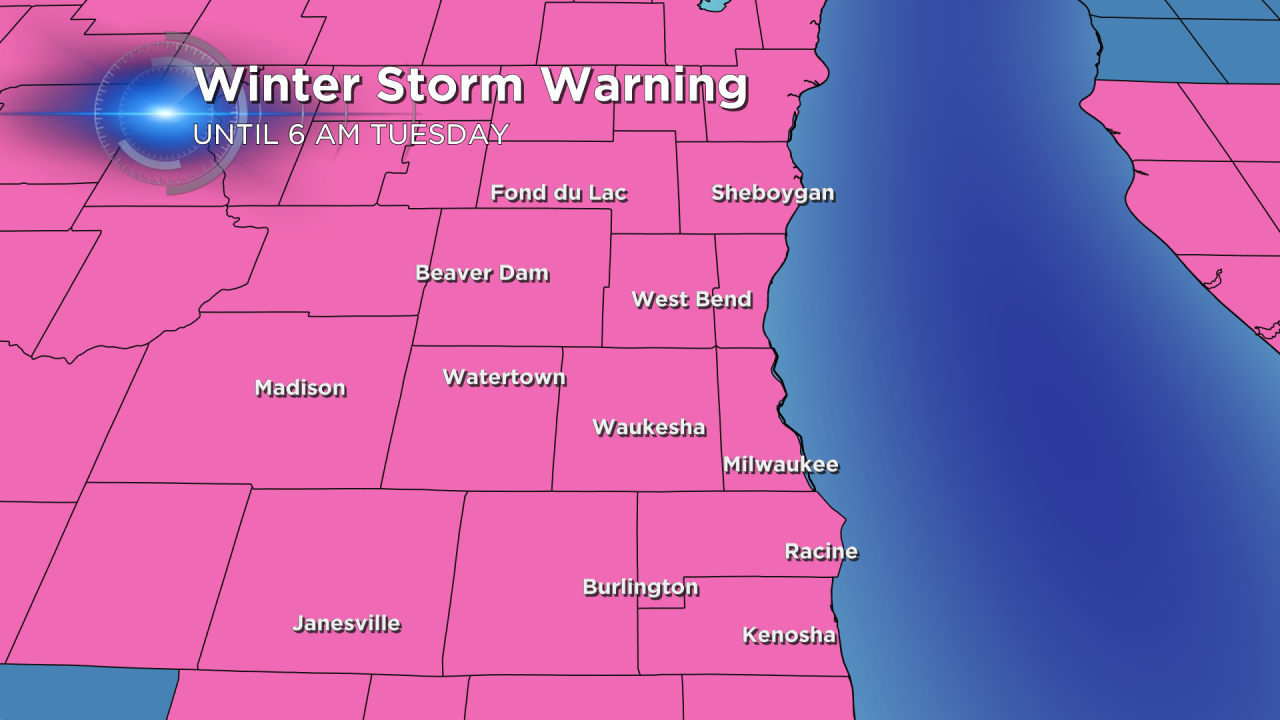 The storm we are tracking is currently located in Texas where it has brought blizzard conditions to the panhandle and on the storm's warm side, tornadoes have been reported around Dallas.
Snow and sleet arrive Monday morning, but should miss huge commute hours in Milwaukee and Waukesha.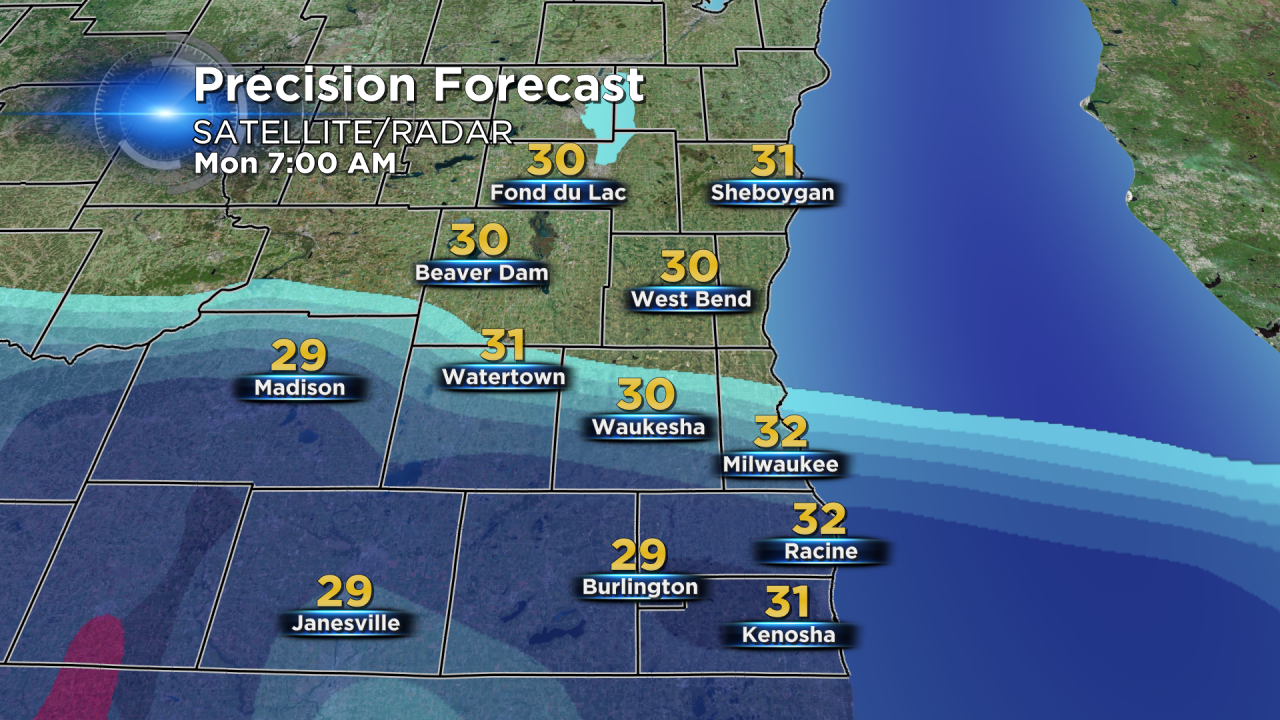 By early afternoon, as temperatures in the mid-level of the atmosphere warm the snow quickly changes over to sleet and freezing rain.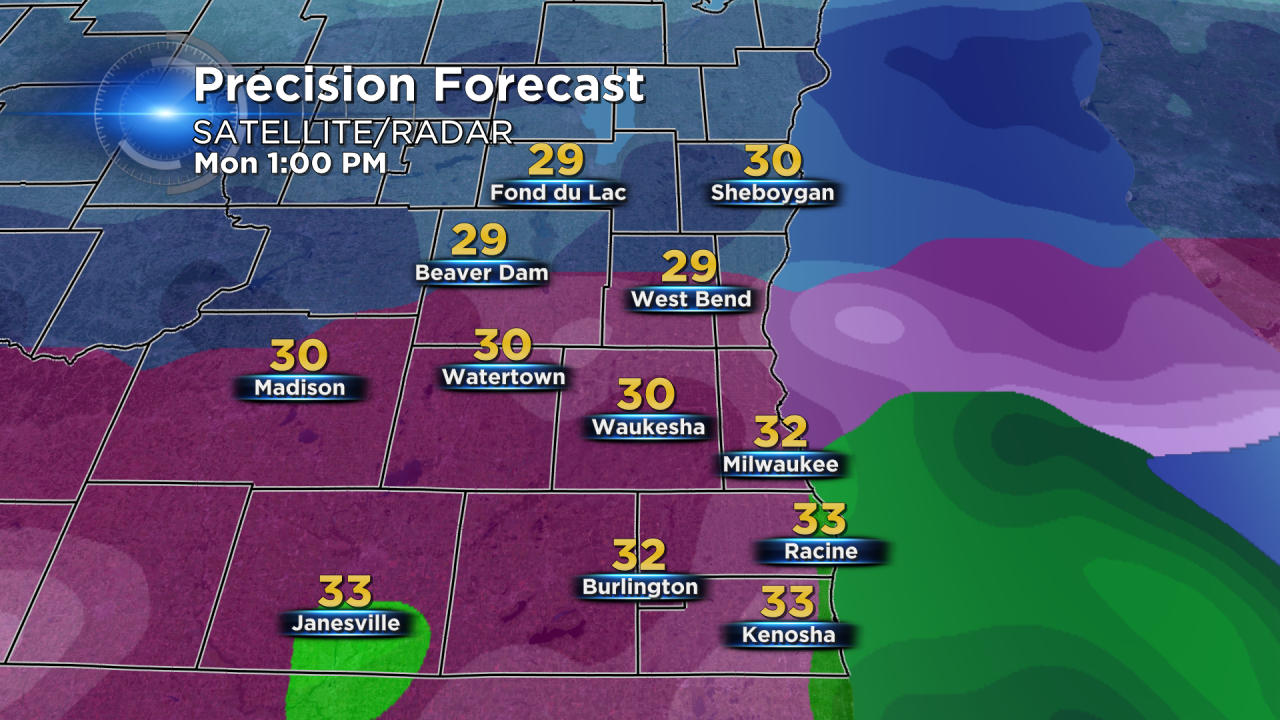 Temperatures at the surface will be crucial to determine what type of precipitation will fall at what time. During the afternoon in places where the air temperature is below freezing some freezing rain and snow is possible, but where the air is above freezing mainly sleet and rain will fall.
For many cities in southeast Wisconsin, temperatures most of Monday will hang out in the lower and middle 30s.
Freezing rain will likely provide the biggest problems and although communities near Lake Michigan won't have as much freezing rain, inland counties could see up to a quarter inch.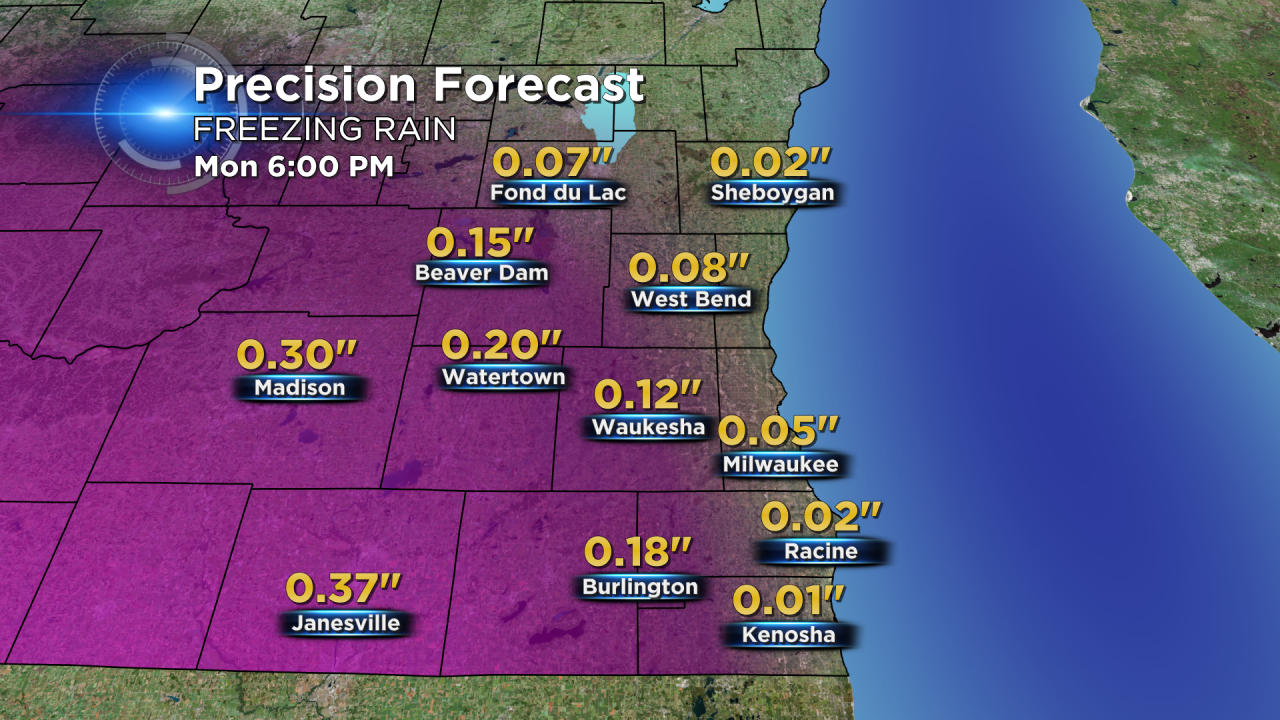 In places where not as much freezing rain falls, more sleet is possible. Total sleet and snow totals will range from 1-4" for most in SE Wisconsin.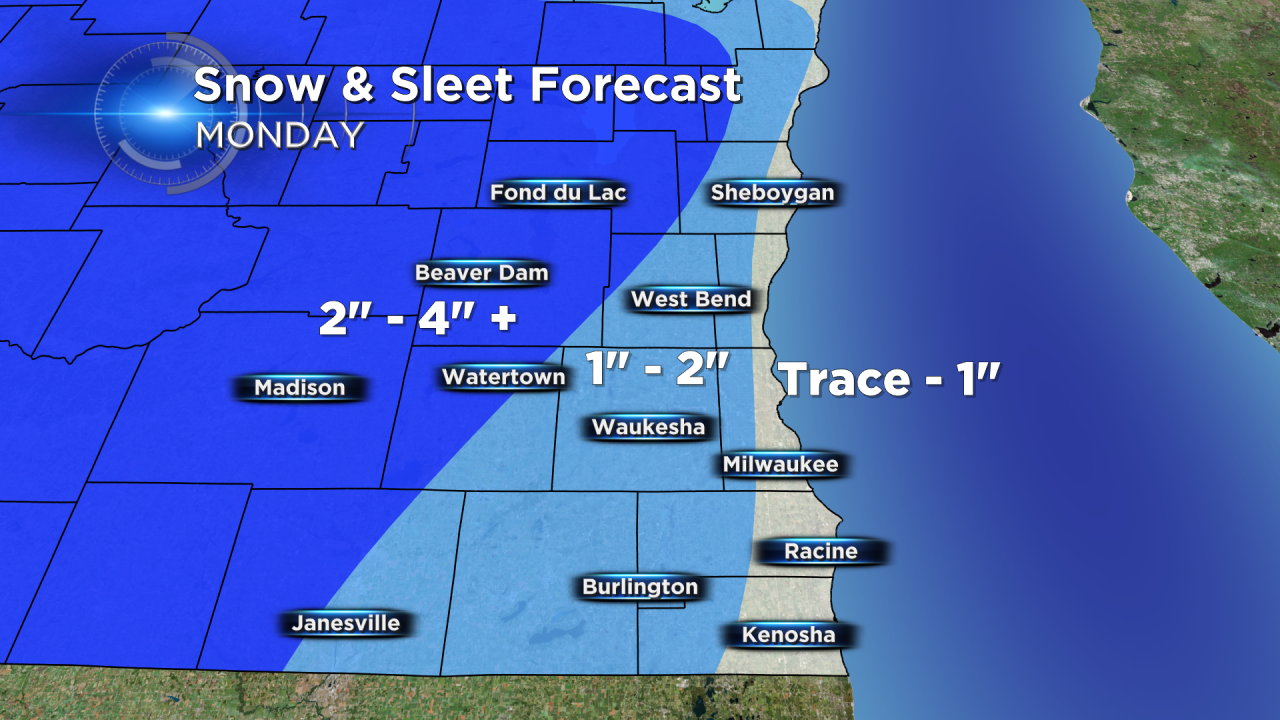 If all of the wintry weather wasn't bad enough, the wind will be cranking on Monday with gusts up to 50 mph not out of the question. With any ice accumulation on branches and power lines, it won't take much for power outages to become widespread throughout the area.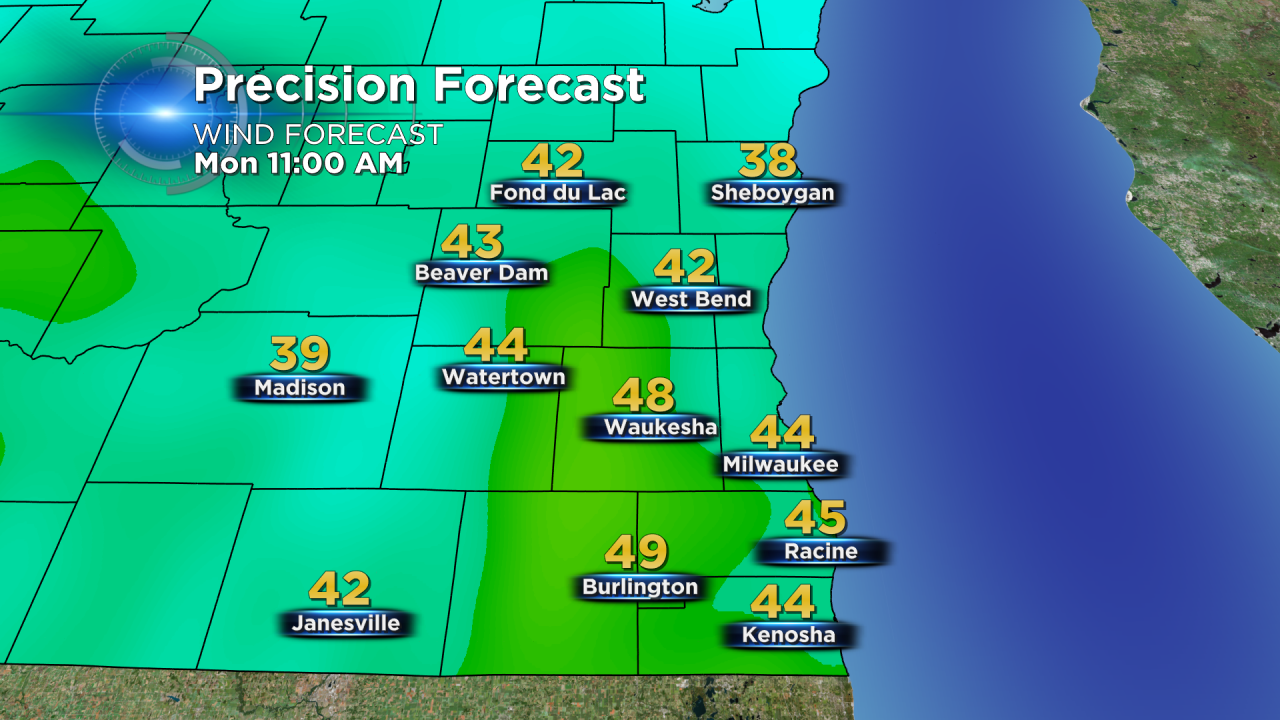 Overall, the biggest impacts of the storm will be sleet and strong wind, but freezing rain and snow will also bring problems.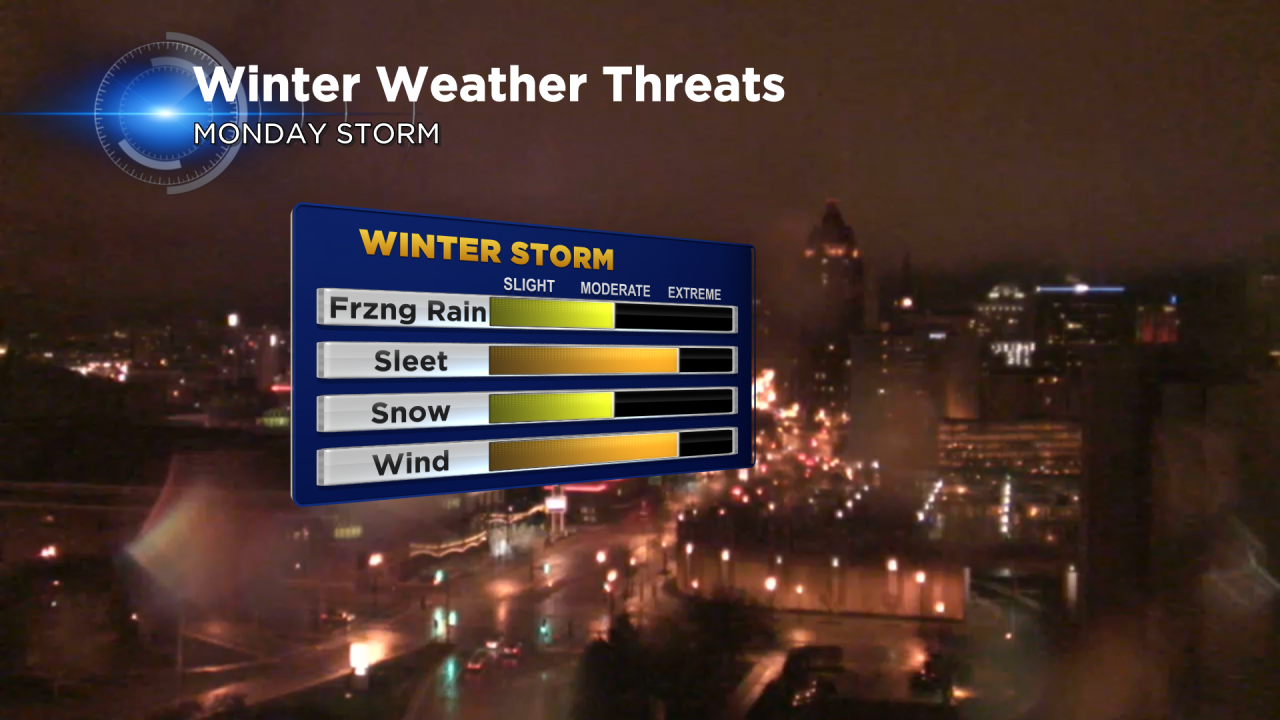 We are still about 36 hours away from the wintry weather falling, and things can still change. Stay updated with the latest forecast changes, and track the wintry weather when it arrives on the CBS 58 Weather App.