Where is the Sun?
Posted:
Jan 28, 2017 8:08 PM CDT
Where is the sun? Many of you are asking that question after it seems like it's been weeks since we've seen the bright, orange orb. Most of this past week has been mostly cloudy with flurries and cooler temps and last week it was all about the clouds, fog and mild temps. Officially a "mostly cloudy" day is defined when 75% of the day is under cloud cover. Using that criteria, we have had 12 straight mostly cloudy days in Milwaukee through Friday. There is record keeping for cloudy days which goes back to the 1965 and the record stretch for mostly cloudy days is 17 set in December 2005 to January 2006. 
Going back even further than 12 days we had a few partly cloudy days, but the last time we had a mostly sunny day was January 7th - three weeks ago!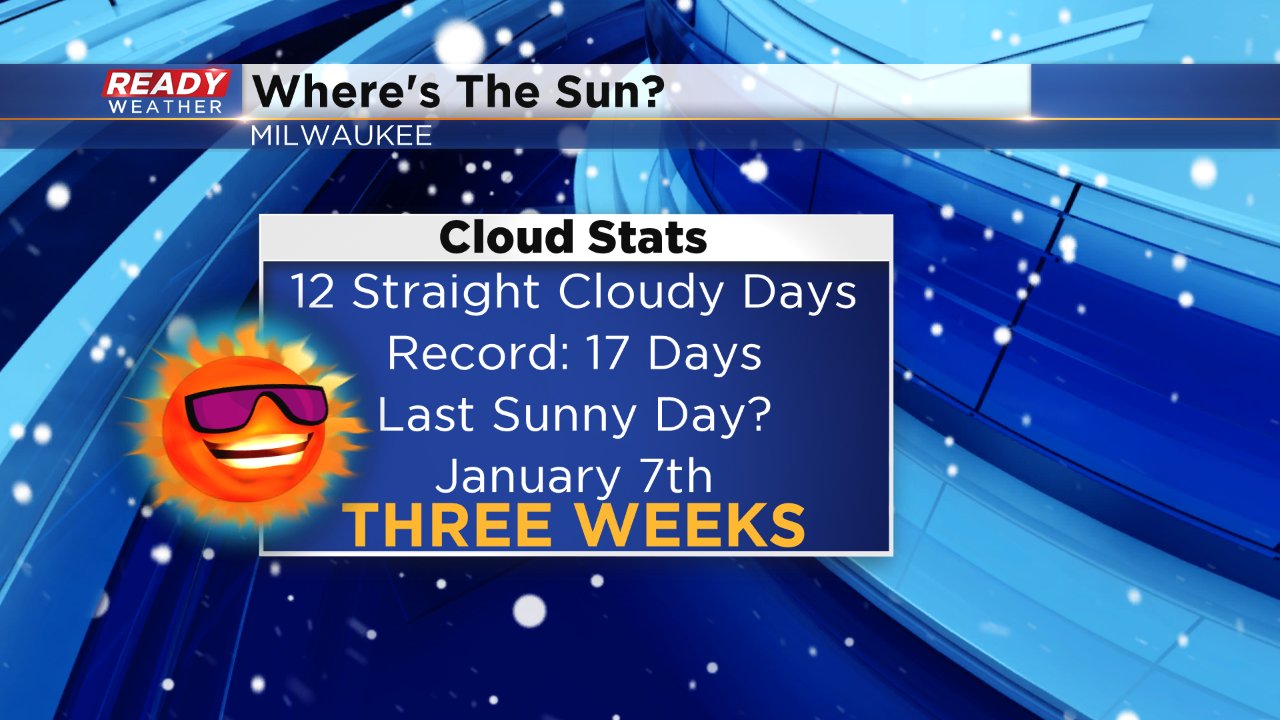 Even though we haven't seen a whole lot of sun lately, our daylight gets a little longer each day. On Saturday the sun set at 4:59 PM and on Sunday the sun will set after 5 PM for the first time since the middle of October. By the middle of February the sun rises before 7 AM and by March 1 the sun rises at 6:27 AM and sets at 5:41 PM.
The clouds will start to thin out over the next week but most days will still stay partly to mostly cloudy.