Weak Tornado Reported as Strong Storms Moved Through Saturday Night
Posted:
Jun 26, 2016 7:37 PM CDT
Saturday night a cluster and line of strong thunderstorms pushed across the state of Wisconsin. A few severe storms popped up in northern and western Wisconsin, but no warnings were issued for the southeast part of the state. 
One severe storm is responsible for a tornado to the west of Green Bay. According to the National Weather Service a tornado has been confirmed in northeast Waupaca County. The tornado touched down at approximately 2:30 AM and was on the ground for about five minutes. The NWS has classified this is a an EF-0 tornado with a max wind speed of 85 mph. Because of the tornado, several farm buildings were damaged, trees were uprooted and a manufactured home slid off its blocks.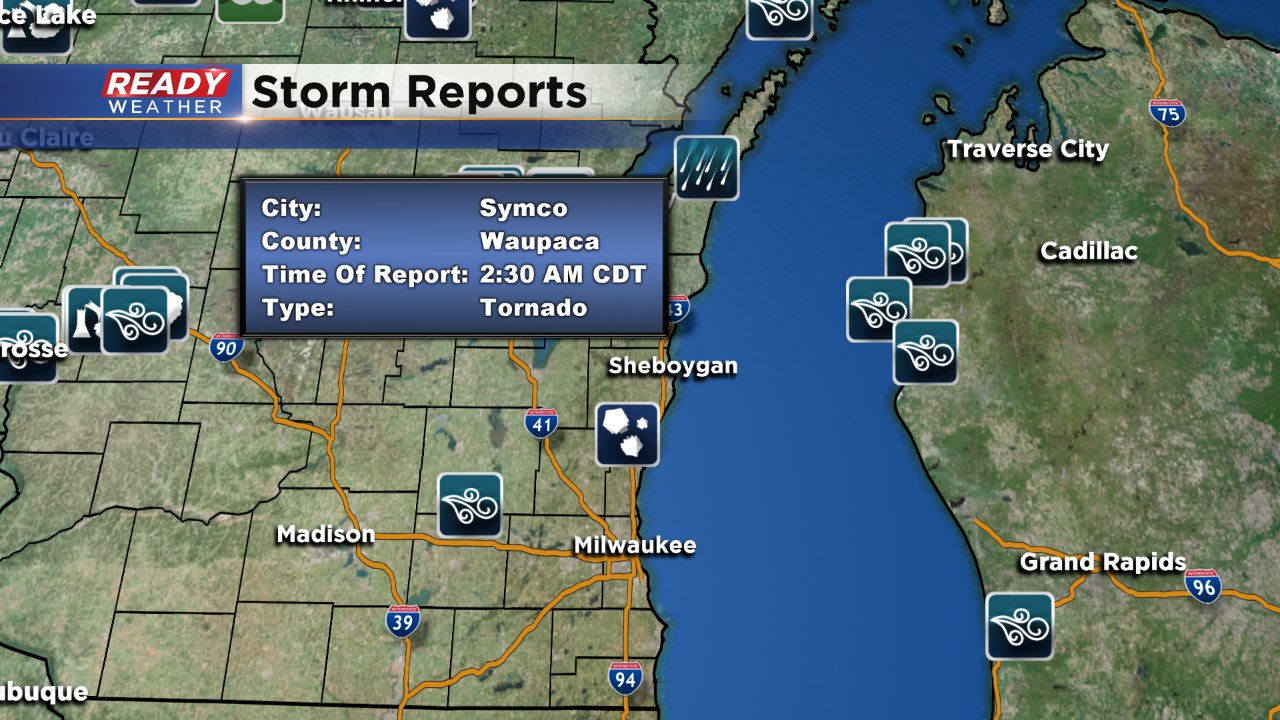 Back closer to home, there were a few reports of small hail and wind gusts up to 40 mph. One home in Waukesha caught fire after a lightning strike. Some communities also picked up very heavy rain with Jefferson seeing over 3" of rain and Milwaukee picking up just under one inch.