Strong Storms Possible Monday
Posted:
Sep 18, 2016 8:41 PM CDT
We couldn't have asked for a better last weekend of summer. It was well above-average with highs in the upper 70s and lower 80s with plenty of sunshine. The nice weekend will continue into Monday morning before clouds and storm chances return Monday afternoon and evening. Timing for storm chances is from 3:00 PM until 10:00 PM as a broken line of storms forms along a weak cold front and moves from NW to SE across our area.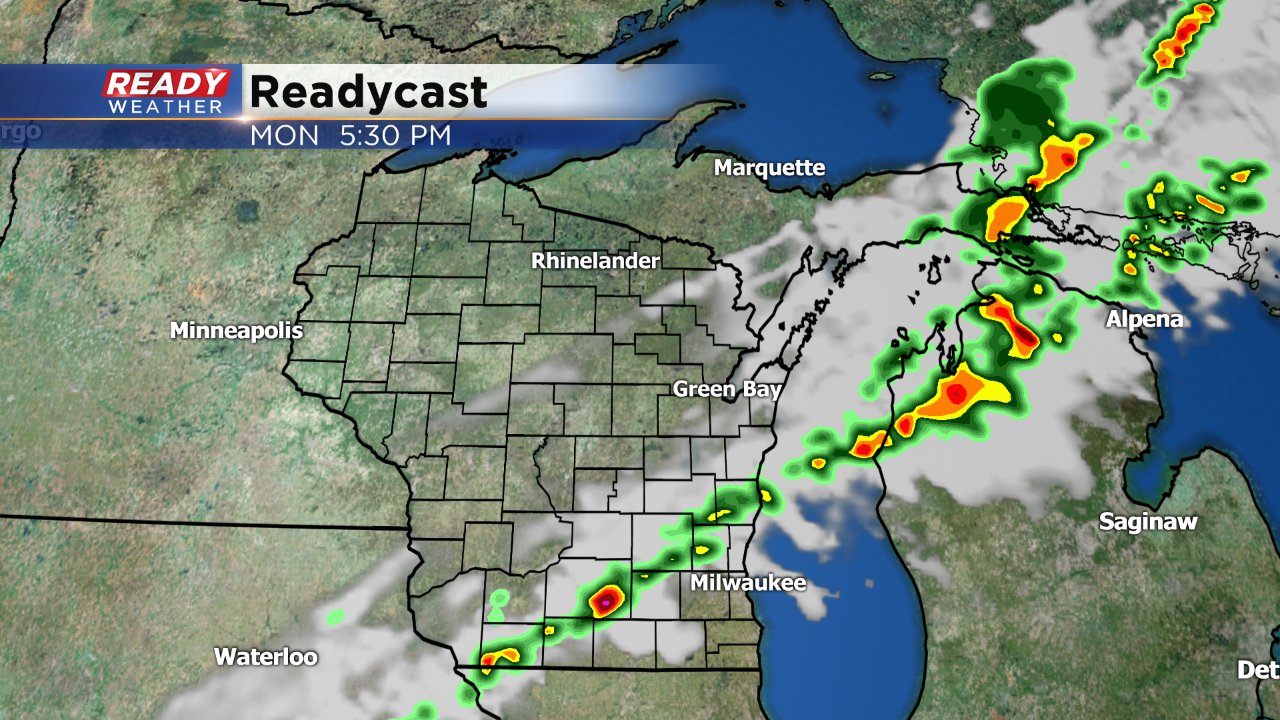 Thanks to another warm day with highs in the lower 80s and moisture increasing there will be enough instability in the atmosphere to bring in the chance for some isolated strong storms. If strong to severe storms form, heavy rain and strong wind will be the main threats. As of Sunday, southeast Wisconsin is under a marginal (or the lowest) risk for severe weather.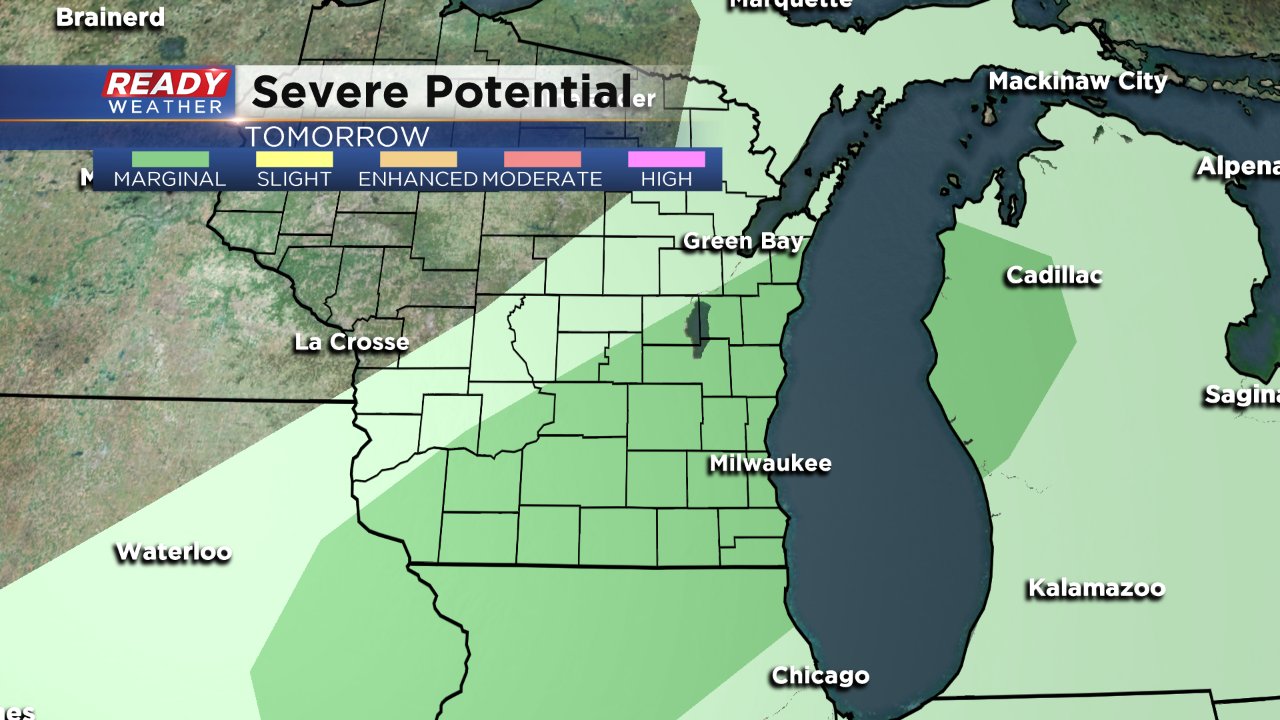 Rain totals will likely be sporadic depending on where thunderstorms end up. Some places that see storms will likely see over a half inch of rain but others may not see any. 
Despite a wet start to September the month is now in a rain deficit in Milwaukee after a few mostly dry weeks. After Monday's chance for rain, sunshine returns Tuesday before more substantial rain and storm chances start Wednesday and persist through Saturday.