Snow Update: 24 Hours of Continuous Snow Possible
Posted:
Dec 9, 2016 12:32 PM CDT |
Updated:
Dec 9, 2016 11:50 PM CDT
We've been talking about the chance for accumulating snow this weekend for about a week and now it looks likely. Weather models are still doing a bit of tweaking, so expect a few minor changes over the next 12 hours before the snow starts falling, but the snow is on track and will be a nuisance.
A winter storm watch has been issued for our entire area for Saturday evening and all day Sunday. This watch could be upgraded to either an advisory or a warning. Typically with snow totals this high it would become a warning, but since this is such a long duration event, the National Weather Service may go with an advisory. Stay tuned.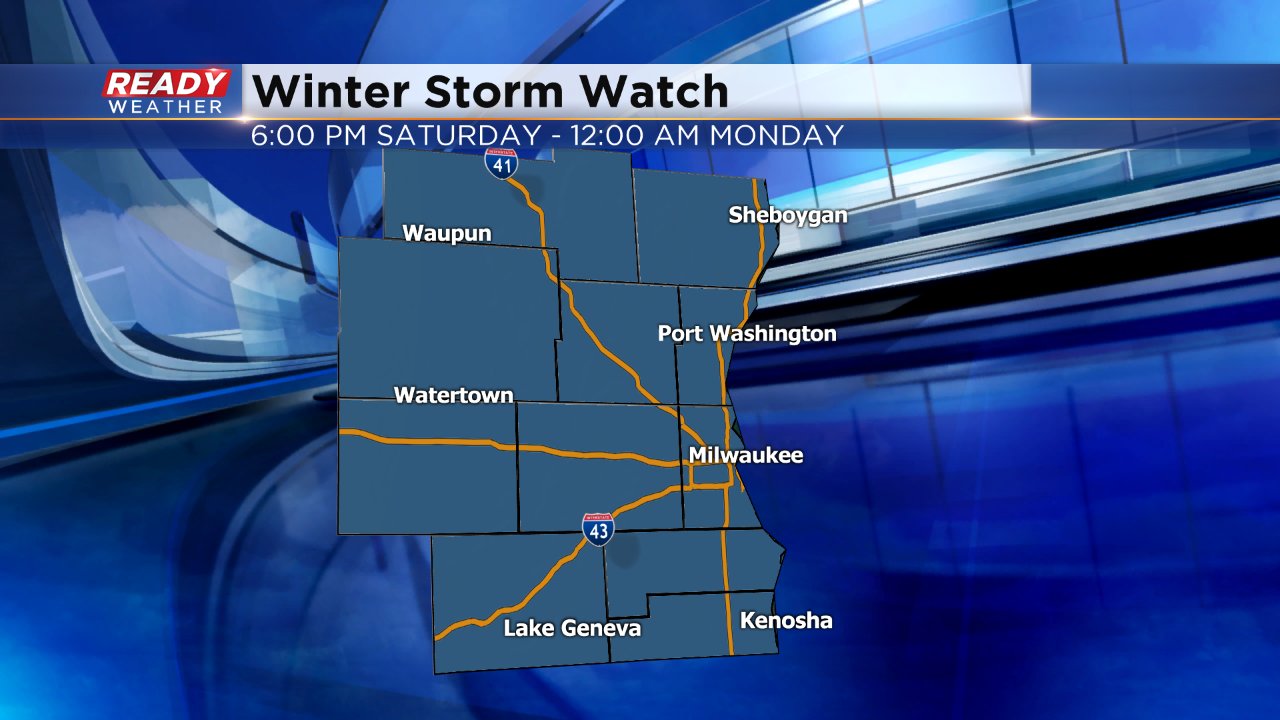 Snow is currently expected by late afternoon / early evening on Saturday.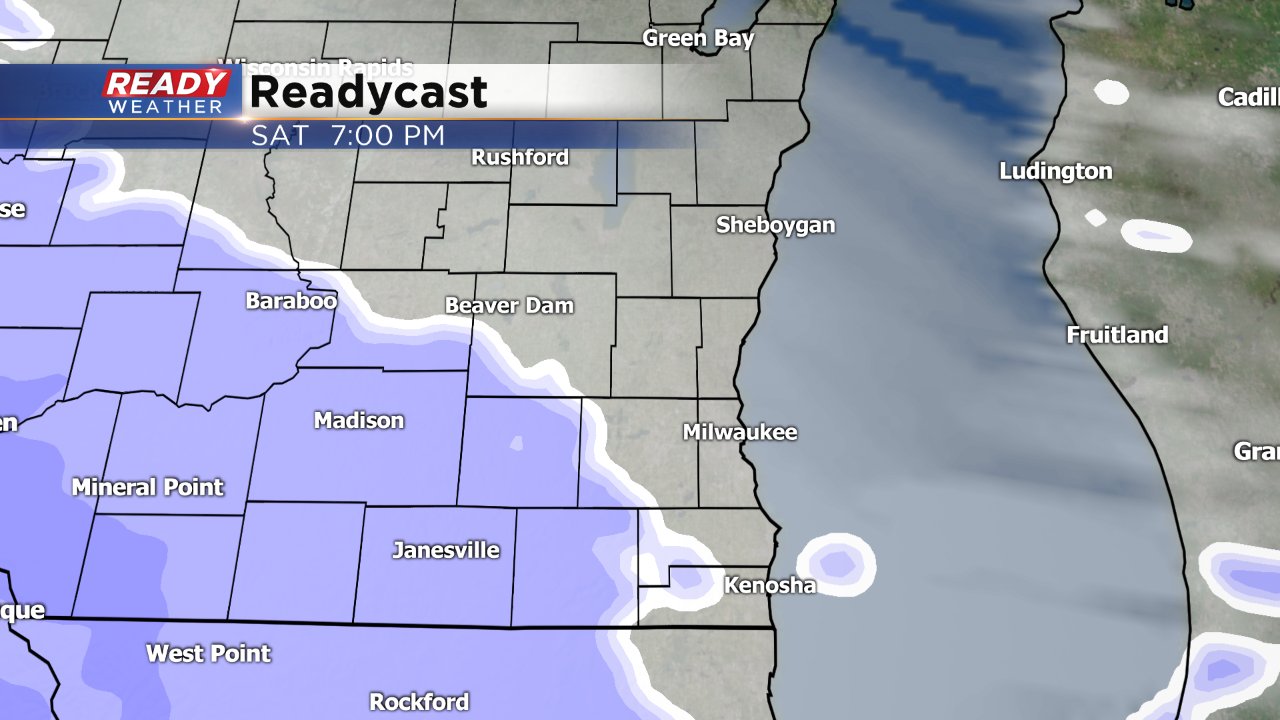 This snow is expected to be very light when it falls so plows should be able to stay ahead of the storm and keep roads in pretty good shape. Because of the cold temperatures, this snow is expected to be a very light, dry and fluffy snow, not the back breaking heavy snow we had last weekend. 
Once the snow starts falling Saturday evening, it is not expected to end until Sunday night between 6 pm and 9 pm. This means that the snow will last for about 24 hours once it starts. By noon on Sunday, most of the area will have picked up 3-6" of snow and another 4" of snow will be expected after that. By Monday morning some communities will be closing in on 10" of snow.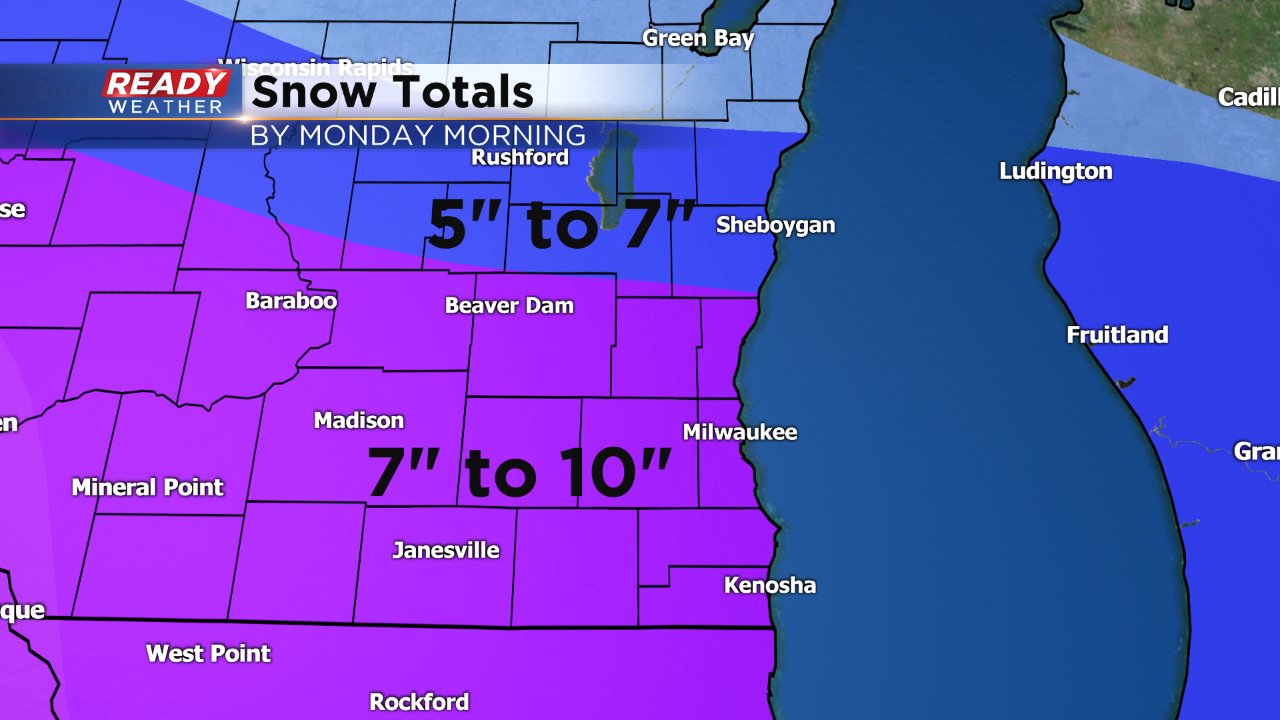 The snow will impact the entire state of Wisconsin; however, the greatest totals are forecast to occur across our area.  Travel will likely become slick and hazardous on Sunday.
Stay tuned for the latest information and download the CBS 58 Ready Weather app to stay ahead of the storm.
Snow will once again be a factor for the Packers game and driving conditions through most of Sunday will be difficult. A little blowing snow is not out of the question.