Record Breaking Temperatures Expected
Posted:
Feb 17, 2017 10:34 AM CDT
The well advertised warm up is here! At 9 AM on Friday the temperature was already passed 40° and around 50° will be likely by noon. Highs on Friday will likely reach the middle and upper 50s in southern areas, but some northern communities will stay in the upper 40s to around 50°. A few isolated southwest areas could get all the way to 60°. In Milwaukee the expected high is 57° which would break the old record of 55° set in 1981.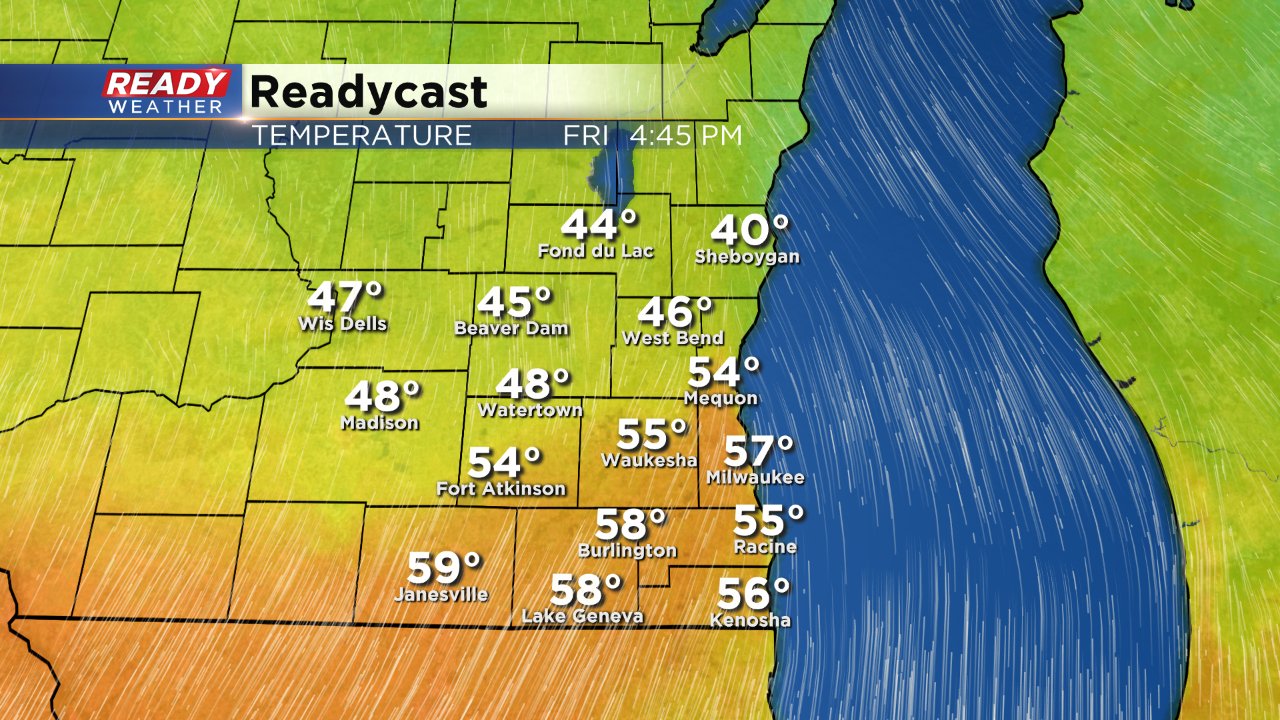 We have another chance at record temperatures on Saturday. The current record is 57° set all the way back in 1877. Right now the forecast for Milwaukee is 57° which would tie that record, but northern areas will once again struggle a bit and stay around 50°.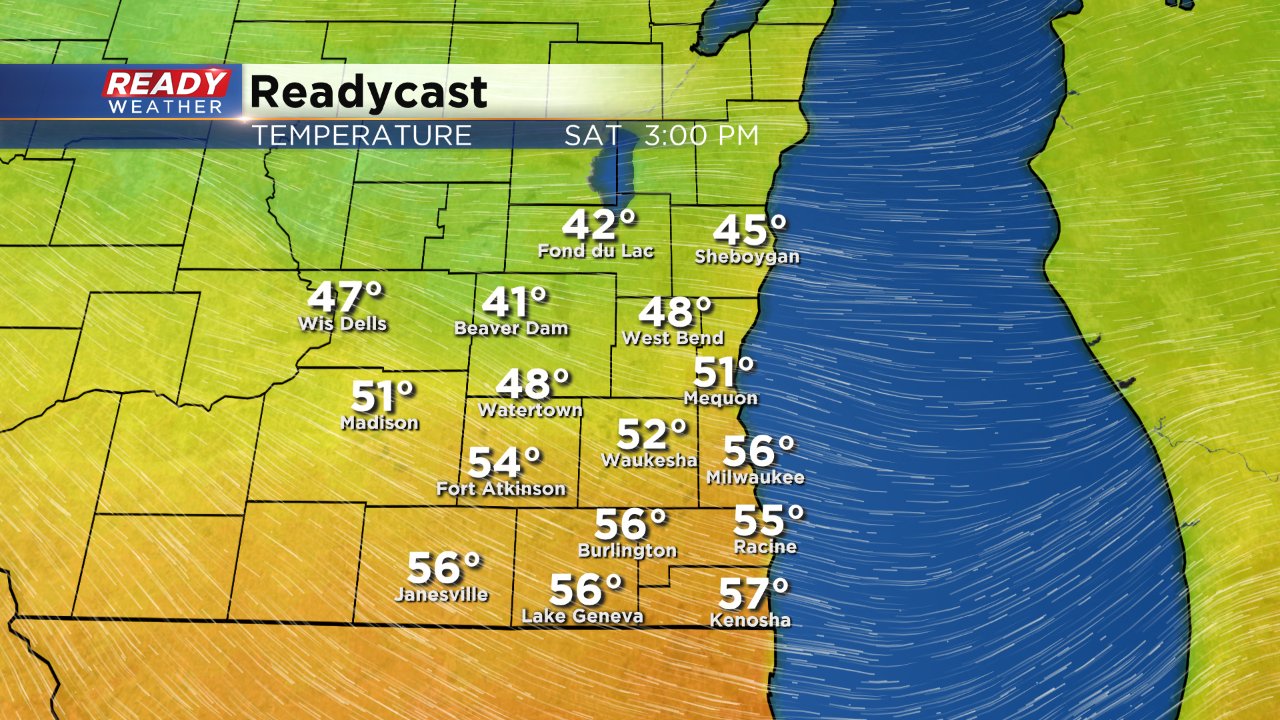 Our chance at record temperatures continues through the beginning of next week with the forecast for Sunday, Monday and Tuesday all coming within four degrees of the current records.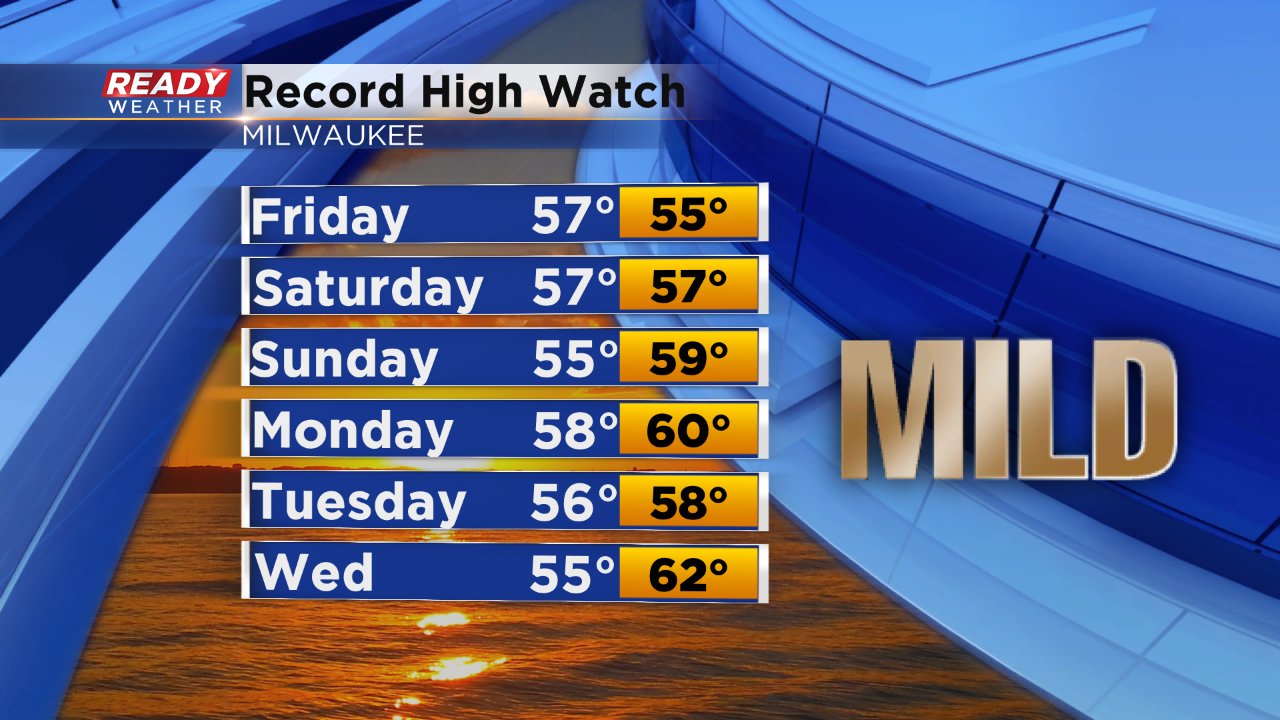 Not only will it feel more like the end of April outside but the wind will remain light through the weekend and sunshine is expected. A few showers will be possible as the warmth starts to break down on Monday and Tuesday. By the end of next week more average temperatures in the 30s return so enjoy the warmth and sunshine while we have it!