Quick Blast of Bitter Cold
Posted:
Feb 8, 2017 12:25 PM CST
Temperatures lately in southeast Wisconsin have been very mild. Through the first week of February, the month is running almost 2° on average above normal. Wednesday is our transition day to a brief blast of cold on Thursday. Thursday morning low temperatures will reach the single digits thanks to a clear sky and a breezy northwest wind.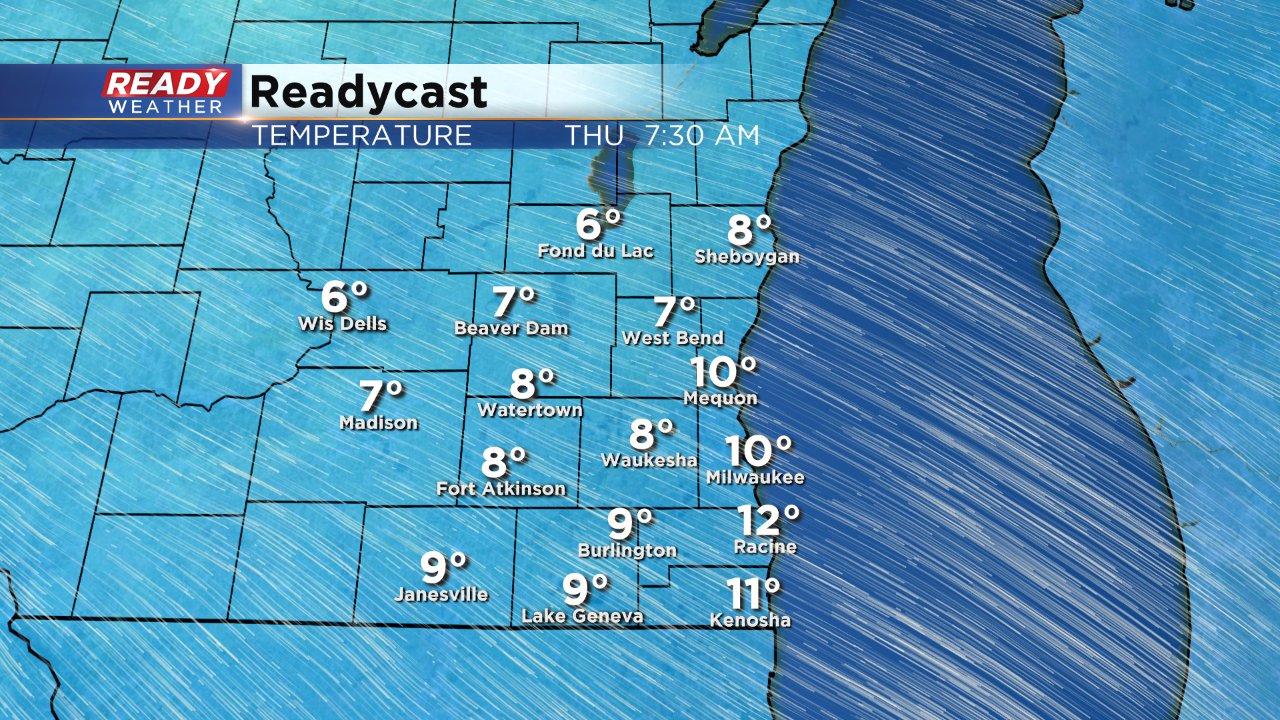 That wind will push wind chill values even colder with everyone seeing wind chills below-zero Thursday morning and some spots could get as cold as -20° for Thursday morning wind chills.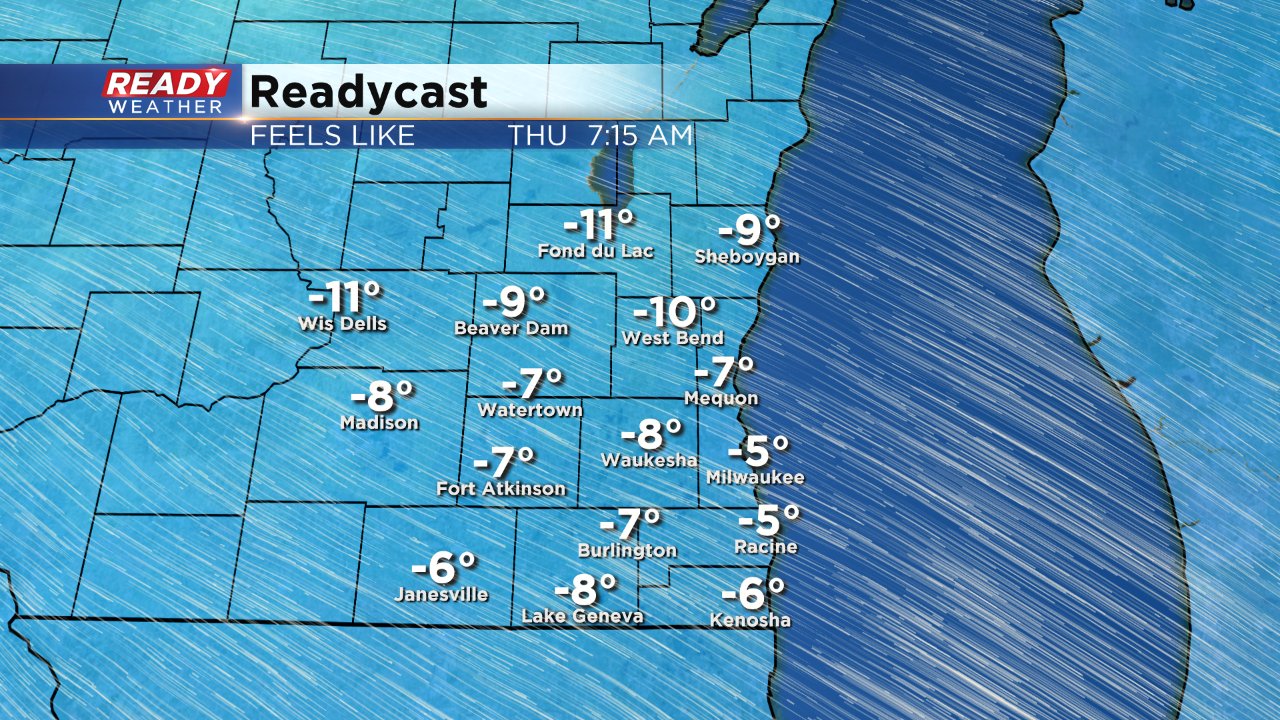 We stay cold, but sunny all day Thursday before mild air returns. By Friday and then weekend highs stay in the upper 30s and lower 40s and there is no sign of any major cold through the rest of the Ready Weather 10-Day Forecast. The Climate Prediction Center currently has southeast Wisconsin in an area where there is a 30-40% chance for above-average temperatures through the third week of February.