Perfect Weather to Start Summerfest
Posted:
Jun 29, 2016 12:06 PM CDT
In the weather world this is about as perfect as it gets for the start of Summerfest. Not too hot and not too cold with lots and lots of sunshine to go around. When gates open at noon expect just a few clouds and temps in the lower 70s. The middle 70s will return for highs today in the afternoon, almost ten degrees warmer than yesterday. If you are sticking around until gates close or a later show you might want to bring a jacket or hoodie if you are easily chilled.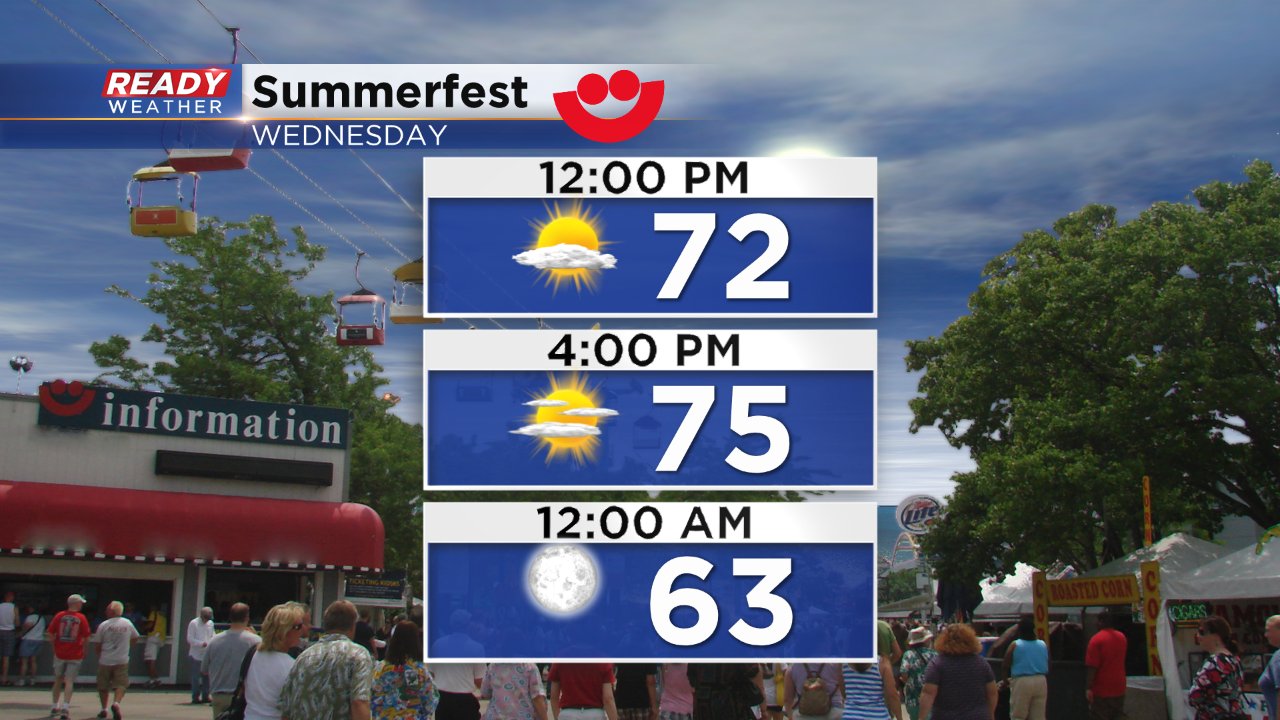 Fireworks tonight go off around 9:30 PM and conditions for viewing should be spectacular with a temp in the middle 60s under a clear sky. Once again a jacket may be needed if you get cold easily.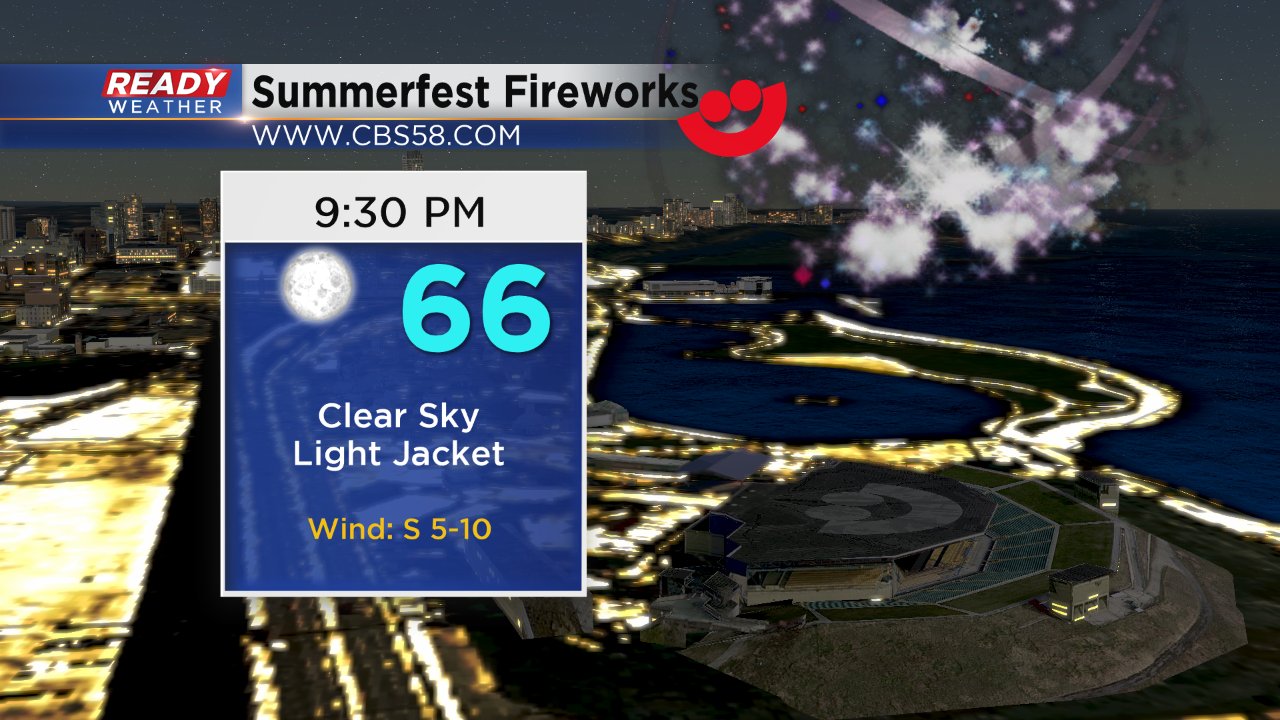 Unfortunately, our stellar weather won't continue into Day 2 of Summerfest. Although temperatures will be warmer, a chance for showers and storms arrives in the afternoon and evening especially between 5-10 PM. An isolated strong storm may be possible so download the CBS 58 Weather App so you are ready.