Perfect Weather to End Summerfest
Posted:
Jul 9, 2016 8:41 PM CDT
Remember that great start to Summerfest we had just over a week ago? Well that's the same weather that we will have to end the Big Gig! Temperatures are expected to stay in the middle and upper 70s with a little bit of a lake breeze so some inland areas will be warmer. There might be a touch of humidity out there, otherwise it will feel very comfortable especially compared to this past week.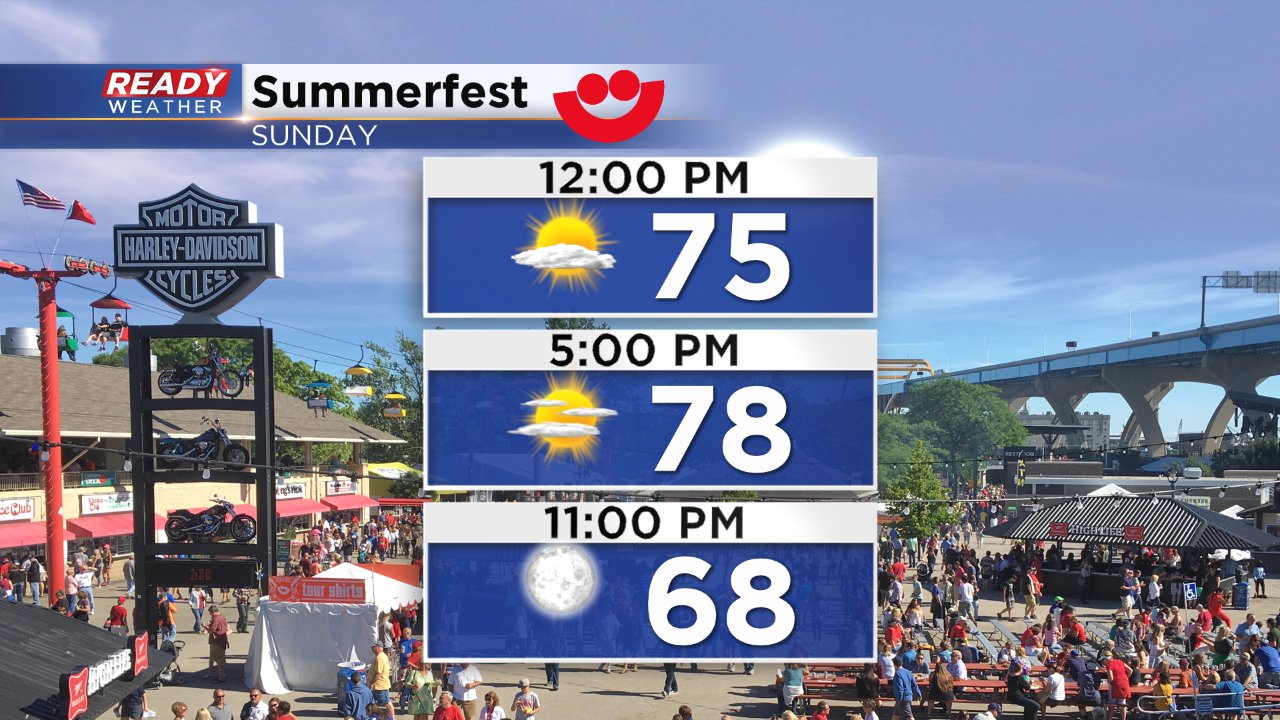 A few clouds may be possible here and there, but overall a sunny trend will continue especially lakeside.
By Monday the heat and humidity begins to return and storm chances arrive starting Tuesday.