Monday Evening Winter Storm Update
Posted:
Jan 2, 2017 8:44 PM CDT |
Updated:
Jan 2, 2017 9:19 PM CDT
Monday's storm has lived up to expectations. We started with an area of light to moderate snow Monday morning that moved south to north throughout the area. By early afternoon that snow turned into sleet which quickly overtook the southern portion of the viewing area.
As of 6 PM snow and sleet reports throughout southeast Wisconsin were still coming in, but some places have picked up as much as 6". A little bit of dry air has allowed areas of thundersleet. The winter phenomenon has been reported in Kenosha and Waukesha, but others could see and hear it too.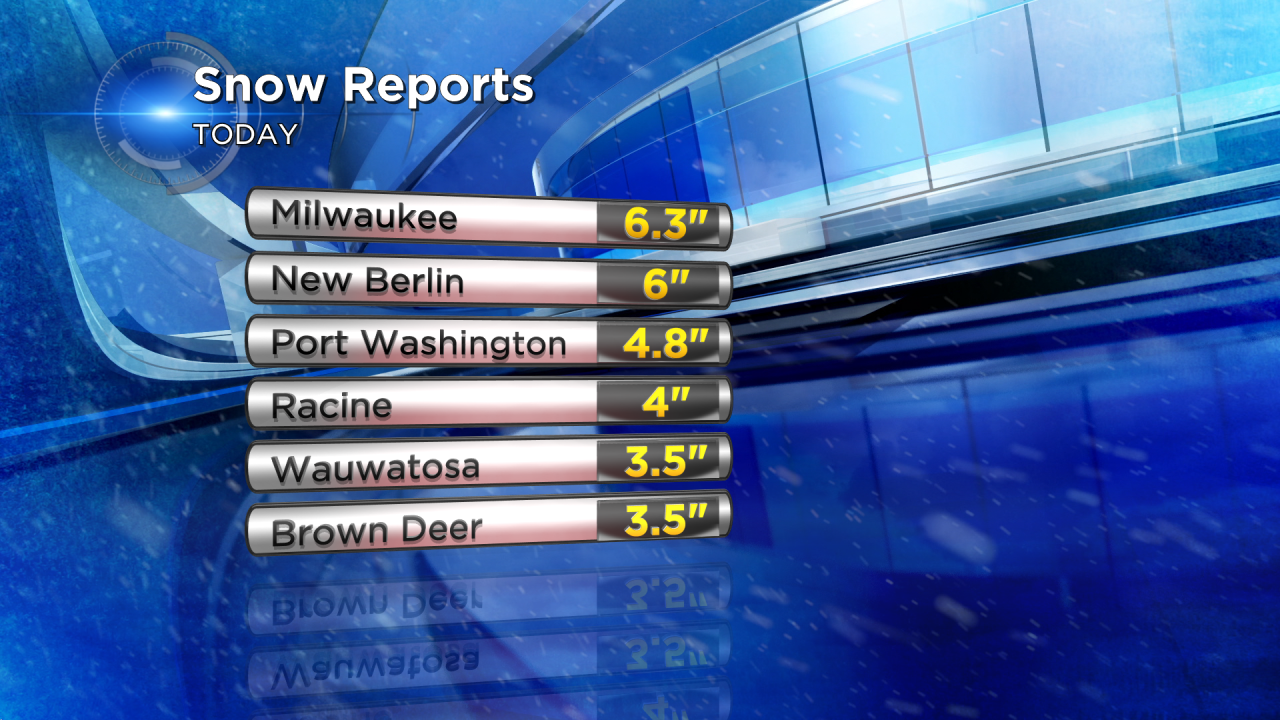 The official report of 6.3" in Milwaukee at the airport is enough to break the record of 5.5" set back in 2007.
Expect snow and sleet to stay at a moderate/heavy intensity until 10 PM. By 10 PM a changeover to all snow will occur throughout the area as cooler air starts to move in from the northwest.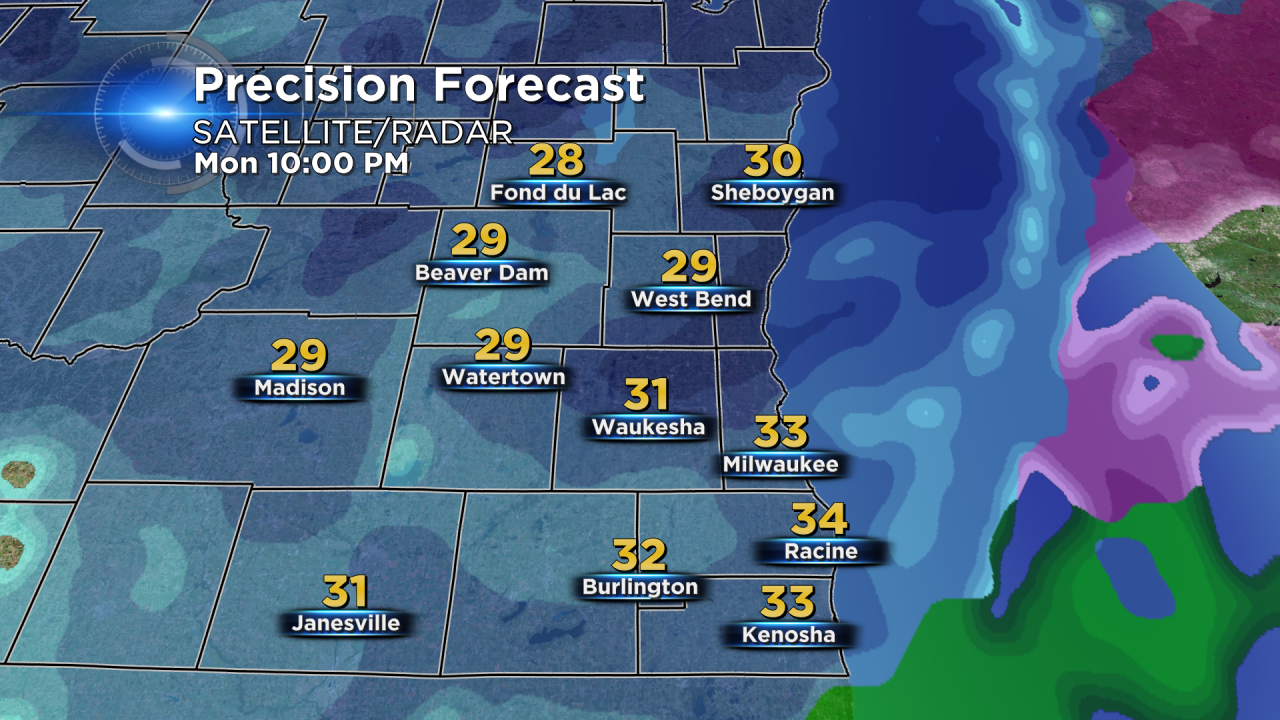 By Tuesday morning only a few scattered areas of flurries and drizzle are possible. By the end of the event most in our area will have picked up 3-6" with some northwest communities seeing over 8".
Stay with CBS 58 on air and online for the latest forecast developments and track the storm with the CBS 58 Weather App.