Long Duration Snow Event Begins Sunday Night
Posted:
Mar 11, 2017 6:23 PM CST |
Updated:
Mar 12, 2017 6:15 PM CST
CLICK HERE FOR THE UPDATED FORECAST
Snow is back. A long duration snow event is expected to begin Sunday night and last through Tuesday. A winter weather advisory has been issued for all of southeast Wisconsin except for Fond du Lac County but the National Weather Service says they may be added to the advisory later. The advisory starts at 10 PM Sunday night for everyone and ends at 1 AM Tuesday for western counties (Dodge, Jefferson and Walworth Counties). The advisory lasts until 1 PM Tuesday for lakeside and inland counties where lake enhancement and lake effect may be possible.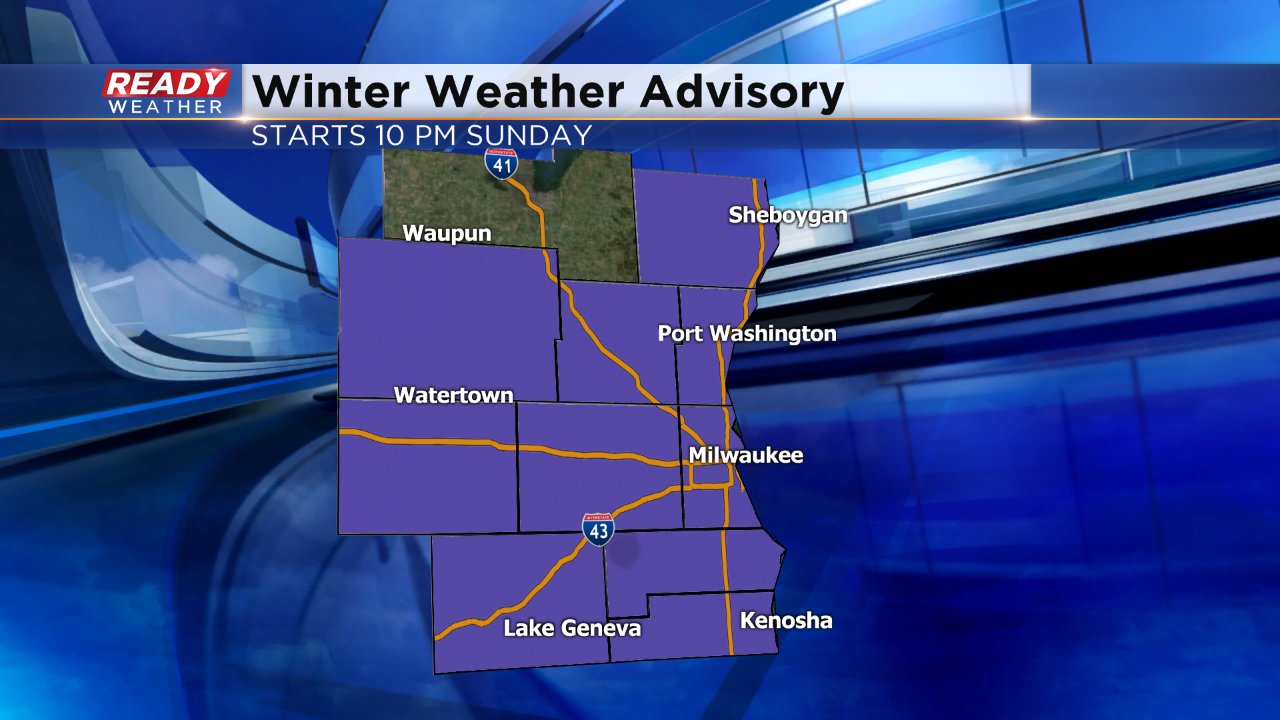 Snow is expected to arrive Sunday night after 9 PM and will last through Monday. Steady snow is expected to impact the morning and evening commutes on Monday but snow may become a bit more scattered towards Monday evening.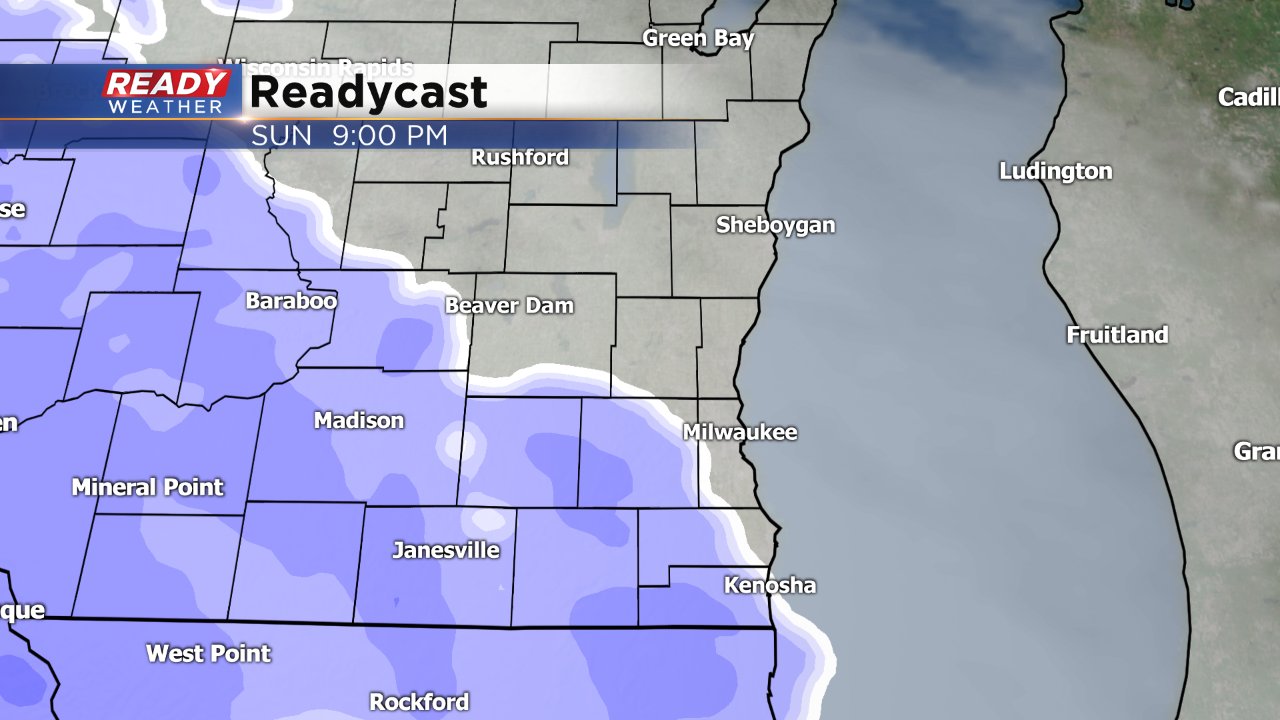 One of the questions in the forecast is how much lake effect and lake enhancement will impact snow totals. A few snow bands of lake effect snow will be possible through parts of Tuesday, especially during the morning.
Because of the possibility for lake effect, snow totals will likely be higher in lakeside communities where 5-8" will be possible. Our western communities where the advisory ends a little earlier could pick up 3-5".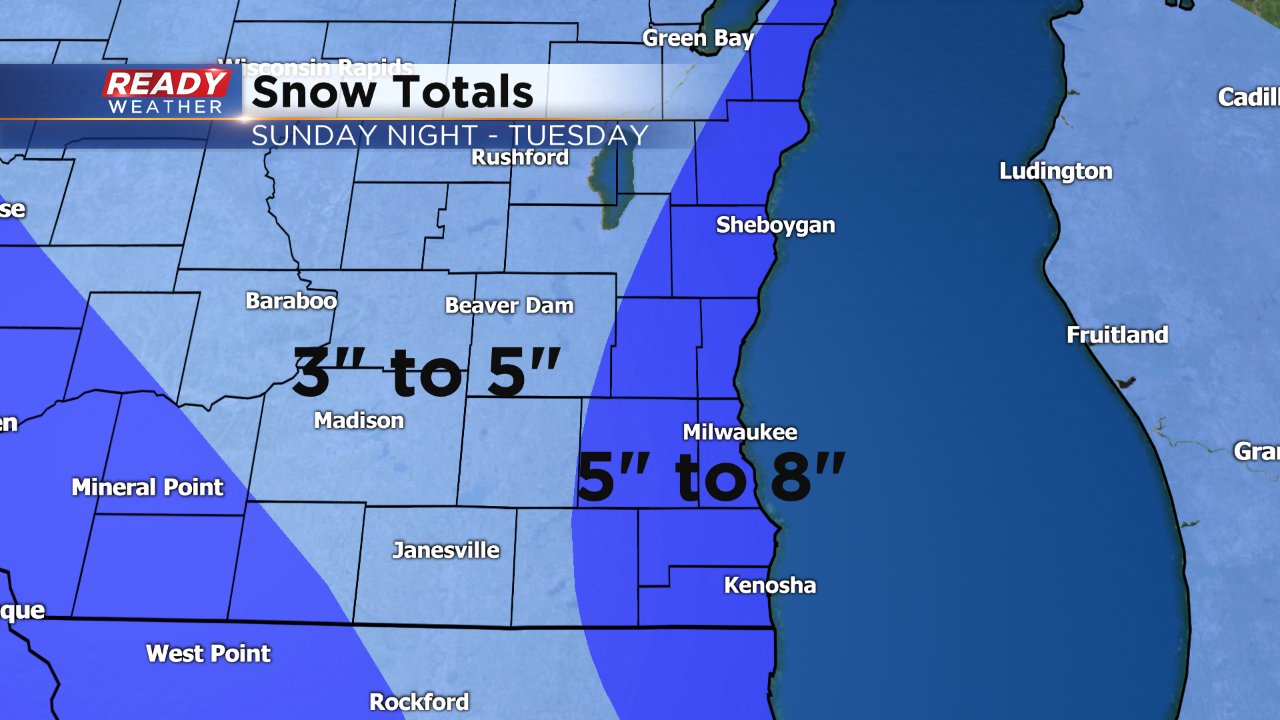 Overall weather models are in fairly good agreement about the upcoming storm especially in regards to its track, but since the storm is about 24 hours away there are a few questions. Even though models are currently in agreement on the storm's track, any shift will heavily influence snow totals. The type of snow could also inflate or deflate totals. Wet snow would decrease totals and fluffy snow would increase them. Right now it looks like the type of snow will start fairly fluffy Sunday night and then switch to a wetter snow Monday night. The biggest question has to do with the amount and location of lake effect snow. There are a few weather models that don't show any lake effect snow at all or keep the wind in a NNE direction which would put snow bands just south of the border. Lake effect snow is not expected to influence the forecast until Monday evening so weather models should have a better handle on that by Sunday evening.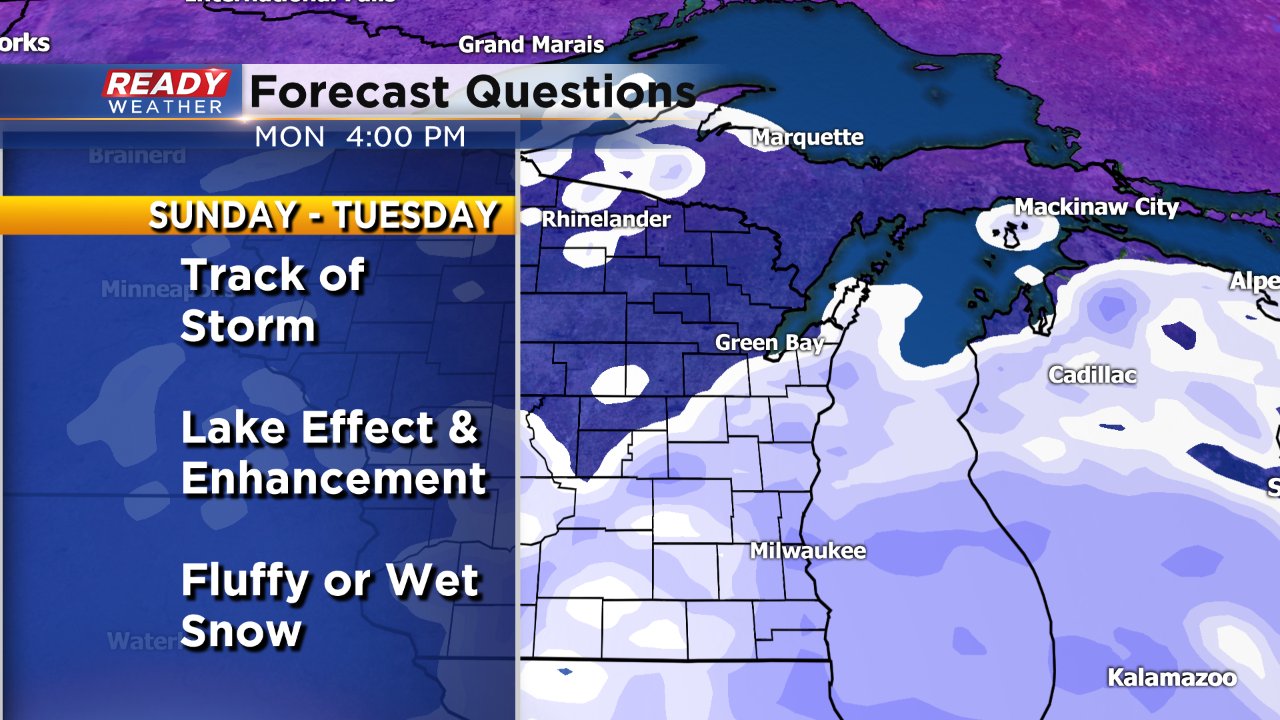 Download the CBS 58 Ready Weather App to stay on top of the latest forecast.