General Electric plans to close Waukesha plant; 350 employees to be laid off
Posted:
Sep 28, 2015 6:25 PM CDT |
Updated:
Sep 29, 2015 12:27 AM CDT
Hundreds of local workers are losing their jobs.

General Electric is moving its Waukesha-based gas engines plant out of the country to Canada. Company officials said its unfortunate, but they had no choice but to let go of 350 people.

"We've got about $13 billion in business we need to have financed," said Shawn Wiggins, external relations general manager. "Congress has let the Ex-Im lapse and we have to go where we can get financing."

Wiggins is talking about the U.S Export Import Bank. It lends money to overseas customers so they can buy GE's products.

Without it, Wiggins said the company can't compete. However, that changes in Canada, where there's a similar financing system.

"It was not an easy decision," Wiggins said. "We realize these are real people, real lives and it's unfortunate, but its something we have to do as a business."

The business started as Waukesha Motor Company in 1906, making it a staple in the community and across the world.

"The city's losing a little piece of its history," said Waukesha Mayor Shawn Reilly.

He said the thought of the company leaving its home is frustrating.

"These are all local people and if they don't have as much money to spend and have financial hard times, the rest of the community does too," he said.

The workers will lose their jobs within the next 18 to 32 months, giving local leaders time to help them find other employment. Reilly hopes to change GE's mind, but it may be too little, too late.

"We thought about this very ," Wiggins said. "Once these types of decisions are made, we don't unmake them."

"They have a lot of things in play and to turn around and stay in Waukesha will be difficult, but that doesn't mean that I don't try," said Reilly.

GE will work with the union to provide job training and severance packages for the employees.
GE Press Release: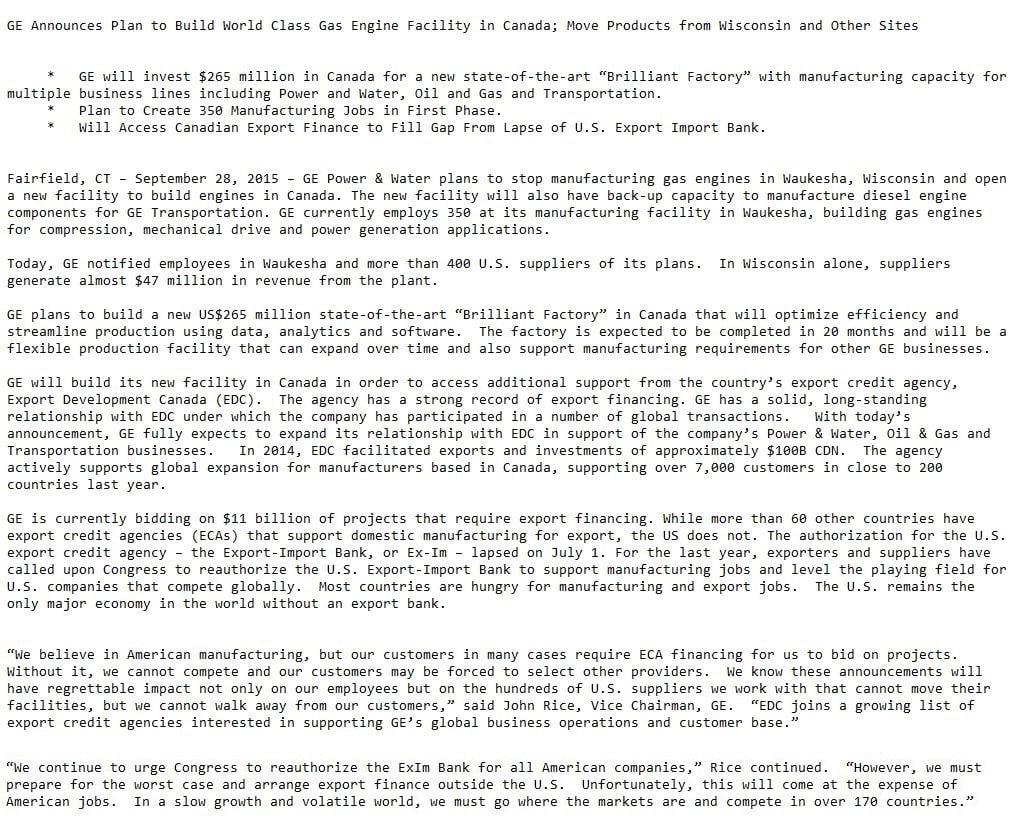 Statement from Waukesha Mayor Kevin Lahner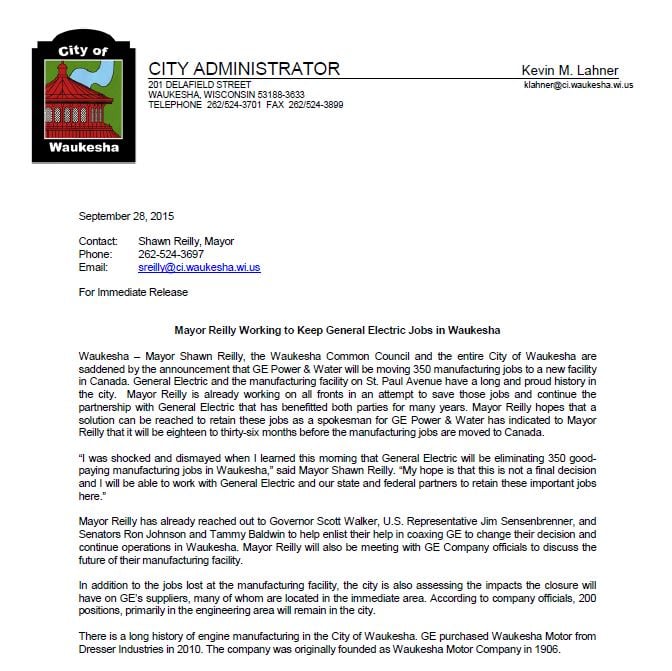 Statement from Union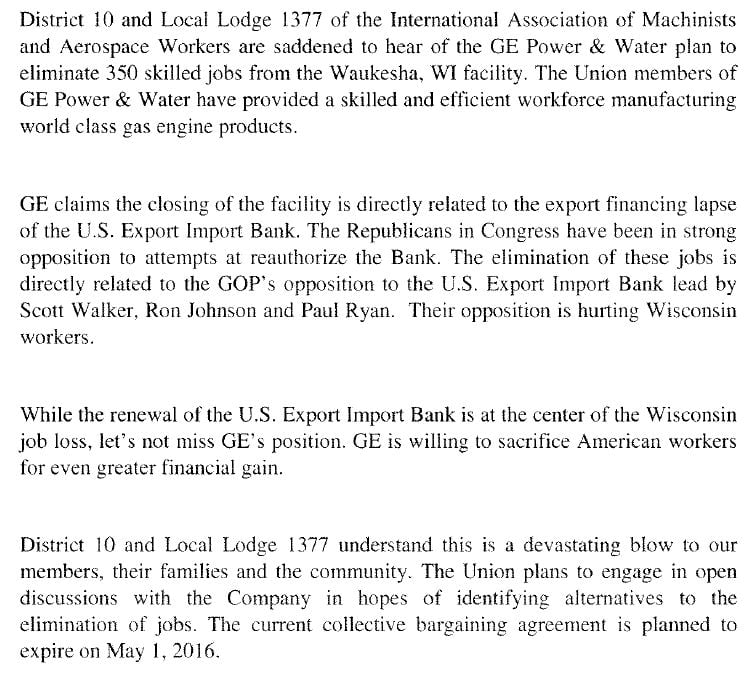 Save with

0 Comments

Post a comment