Frost/Freeze Headlines No Longer Issued for Some Counties
Posted:
Oct 22, 2016 8:04 PM CDT
We've had a handful of frosty mornings across southeast Wisconsin including Saturday morning which was the coldest of the season in some spots. Most locations hovered right around freezing of 32° but Burlington made it into the upper 20s and Milwaukee's low of 38° is the coldest of the season beating a pair of 39° mornings last week.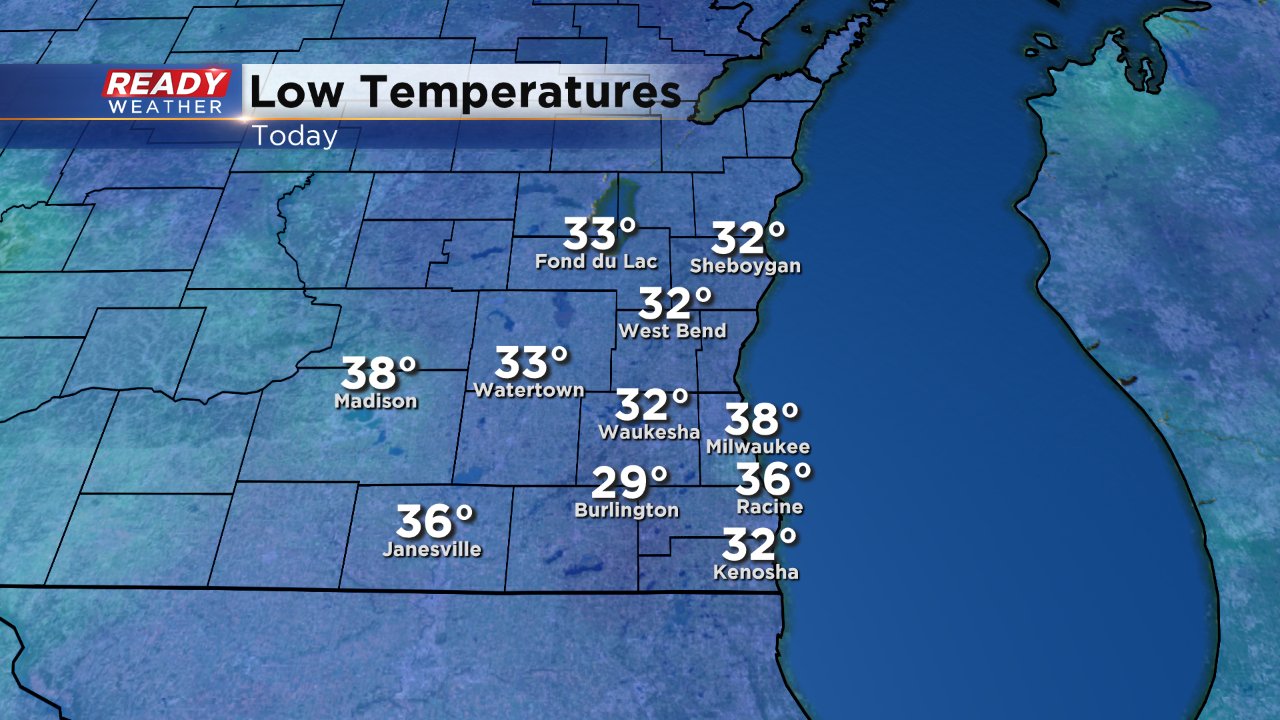 Because of the frost and freeze we've seen in some areas the National Weather Service will no longer issue frost or freeze advisories or warnings for our western and northern counties. The only counties that will still be included in frost and freeze headlines are Ozaukee, Milwaukee, Waukesha, Walworth, Racine and Kenosha.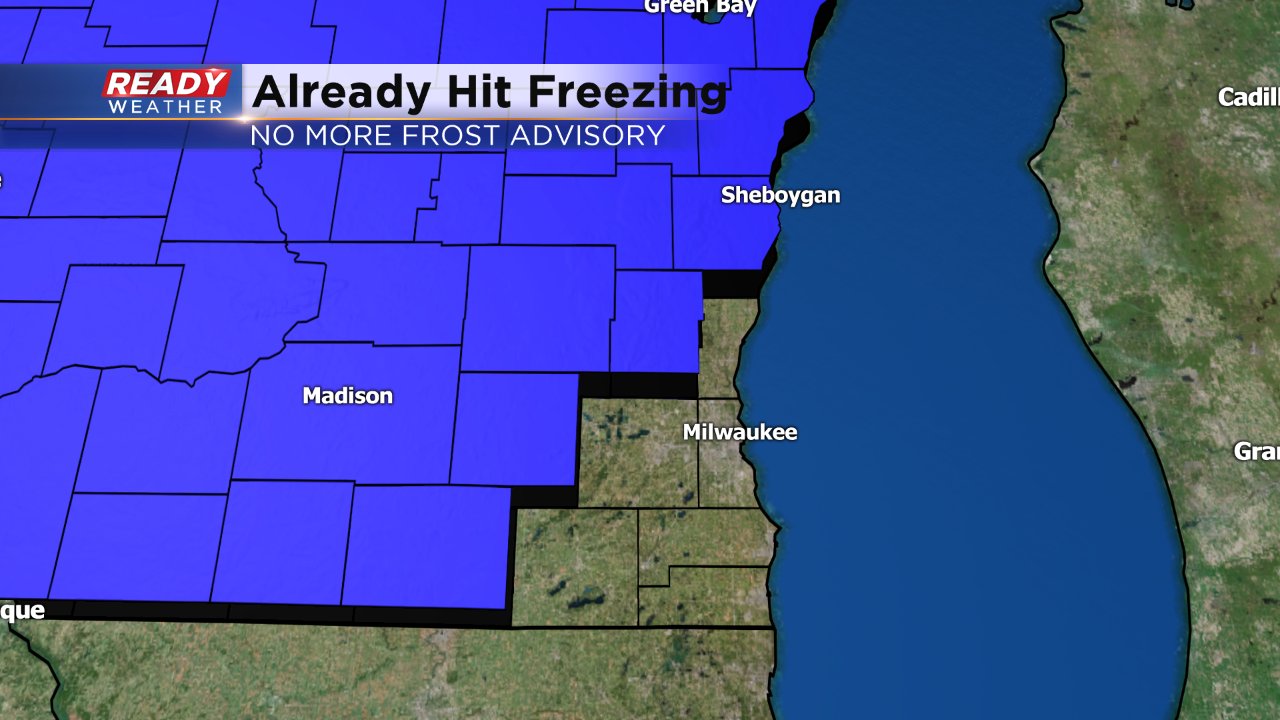 Usually by this time of year the majority of southeast Wisconsin has seen their first freeze of the season. Last year the first day at 32° came a little late in Milwaukee on November 8 and we are following similar suit this year. The CBS 58 10-day forecast now goes into November and most of our low temperatures are in the low 40s or barely the upper 30s. You can see the full 10-day by downloading the CBS 58 Ready Weather App.