First Official Day of Winter: Any Snow?
Posted:
Dec 21, 2016 11:37 AM CDT
Southeast Wisconsin has been dealing with wintry conditions since the beginning of the month with lots of cold and already two heavy snow events. Winter official started Wednesday morning at 4:44 AM. A few areas of flurries will be possible on Wednesday especially from 9 AM to 3 PM. Don't be alarmed if you look at your CBS 58 Ready Weather App and see lots of snow, there is a lot of dry air near the surface so most of the snow showing up on radar isn't actually reaching the ground.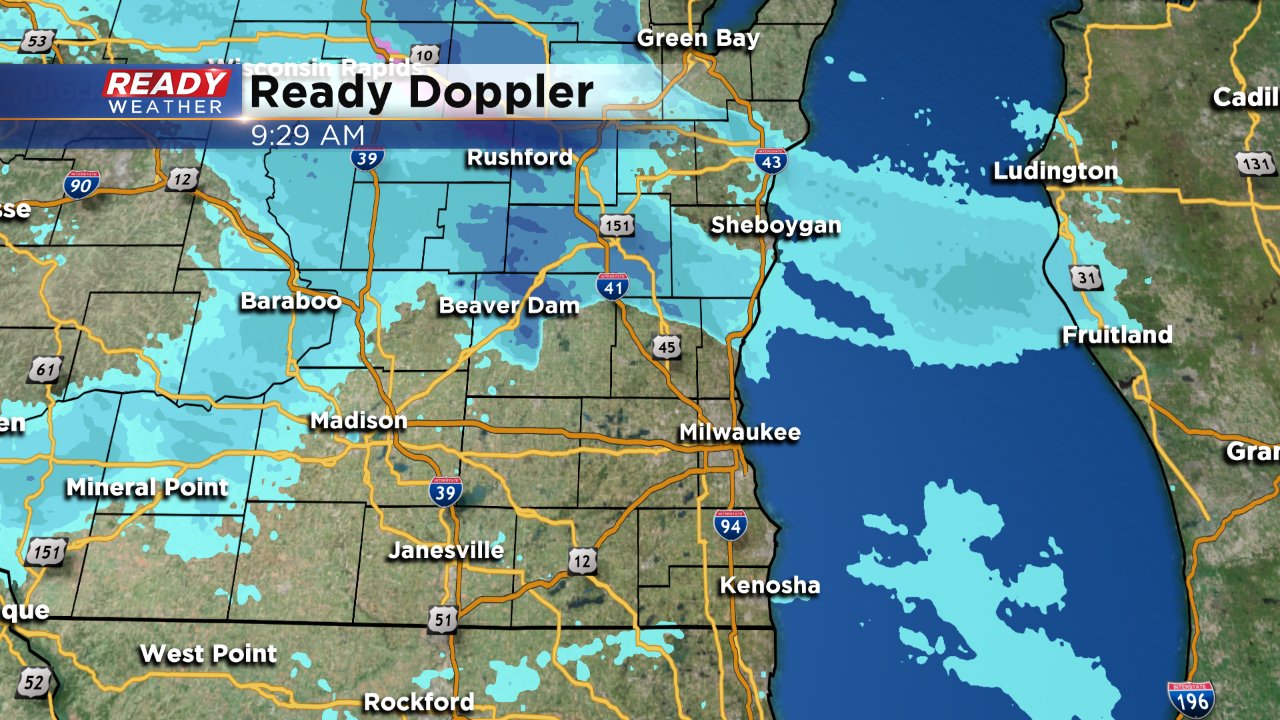 We have seen a little compacting and melting of snow since temperatures started to warm up, but there is still plenty of snow on the ground. The official snow depth in Milwaukee Tuesday night was 11" after two back-to-back snow events dropped over 12" in most spots.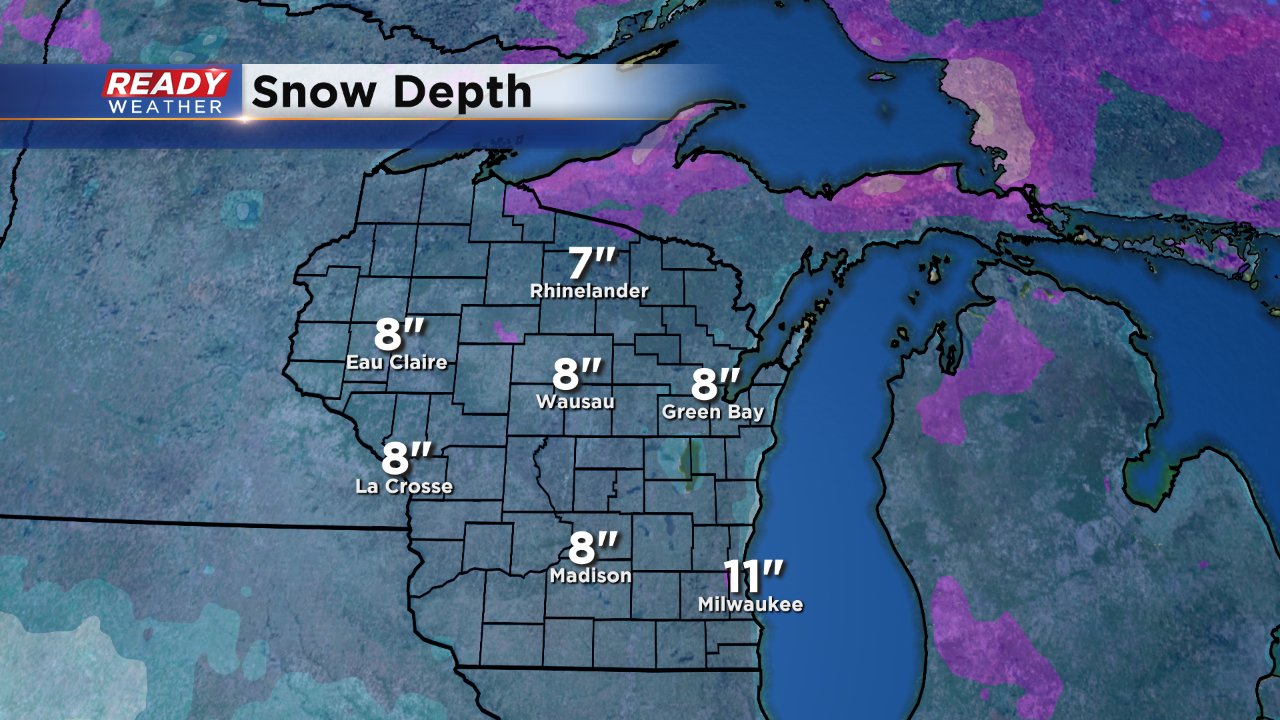 Milwaukee is currently 9" above where we usually are when it comes to snow and a little more may be on the way. After a sunny Thursday, some wintry precipitation is expected on Friday. Weather models are just starting to come together on this storm and it all depends on when the precip actually starts falling but a little wintry mix may be possible followed by some snow. A little light accumulation, especially on grassy surfaces, may be possible with most seeing around or less than 1".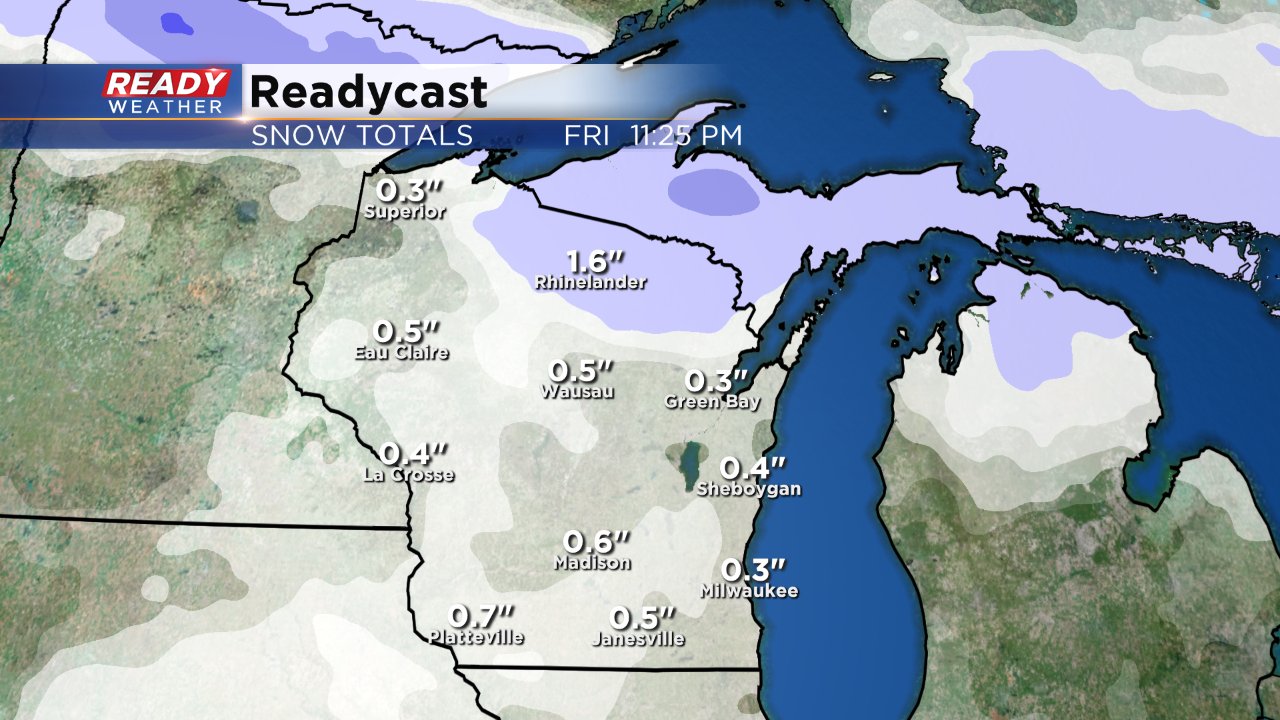 Although there will certainly be snow on the ground for Christmas, it looks more and more likely that it won't be falling from the sky. Rain looks likely for Christmas Day making it a wet Christmas instead of a white one.