First Cold then Snow for Valentine's Weekend
Posted:
Feb 12, 2016 11:13 AM CDT
We are in store for a typical winter weekend in Milwaukee. It starts with bitter cold waking up to air temperatures around 0° Saturday morning with wind chills as cold as -25°. A wind chill advisory has been issued for midnight Friday night to 9:00 AM on Saturday because of the bitter cold.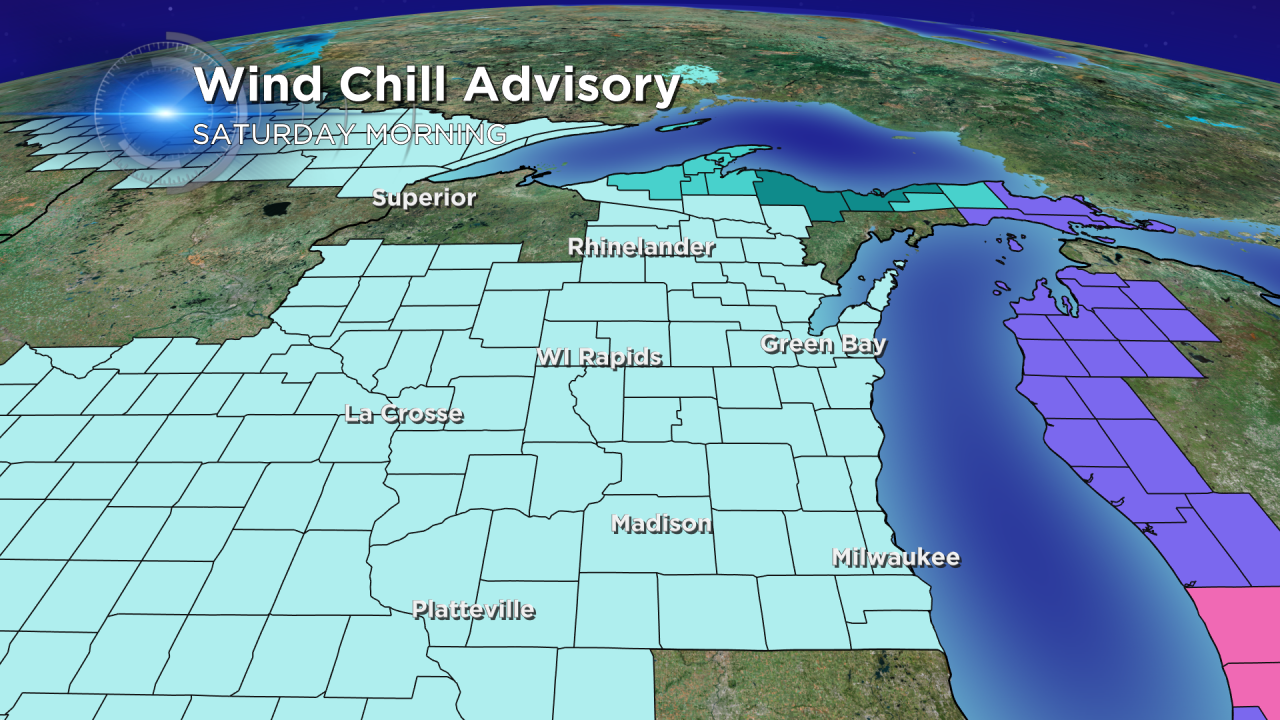 Event though Sunday starts cold with air temps barely above zero, the wind relaxes a bit so wind chills will still be cold but not cold enough for wind chill advisory criteria. Sunday's bigger issue will be snow. Light to moderate snow is expected all day, most of which will be light and fluffy. A few inches are possible.