February in MKE: Record Warmest & 5th Least Snowiest
Posted:
Mar 2, 2017 11:03 AM CST
It comes as no surprise to many that February in Wisconsin ended very warm and very unsnowy. The official data is in and confirms that February, 2017 in Milwaukee will go down as the warmest on record with an average temperature of 35.5° beating a 135-year record from 1882.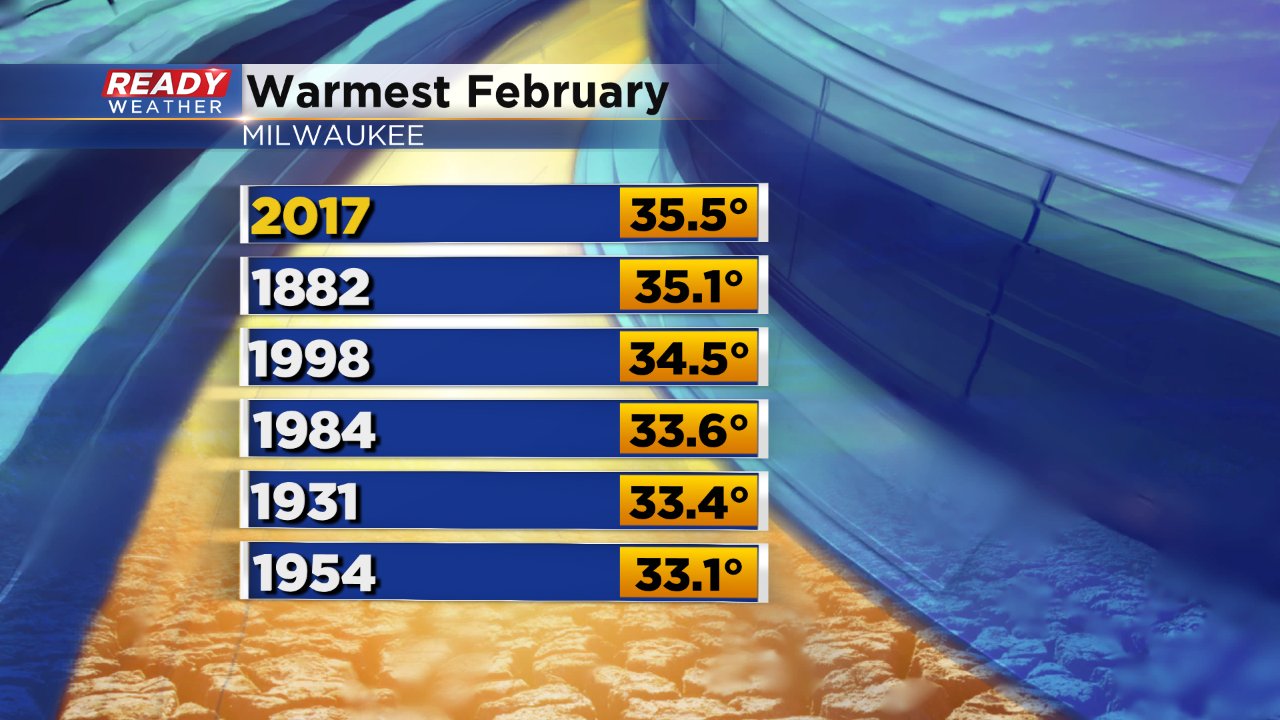 Not only was Milwaukee very warm, but it was also very wet instead of snowy. In terms of total precipitation (rain and melted snow) the month ended right around average, but for snow it was well below. Although some northern communities saw more, officially in Milwaukee only 1.1" of snow fell during the month of February which is 8.7" below average for the month and goes down as the 5th least snowiest February on record. At least it wasn't as bad as February 1987 which only had a dusting of snow and the two Februaries in the 90s that only saw a half inch.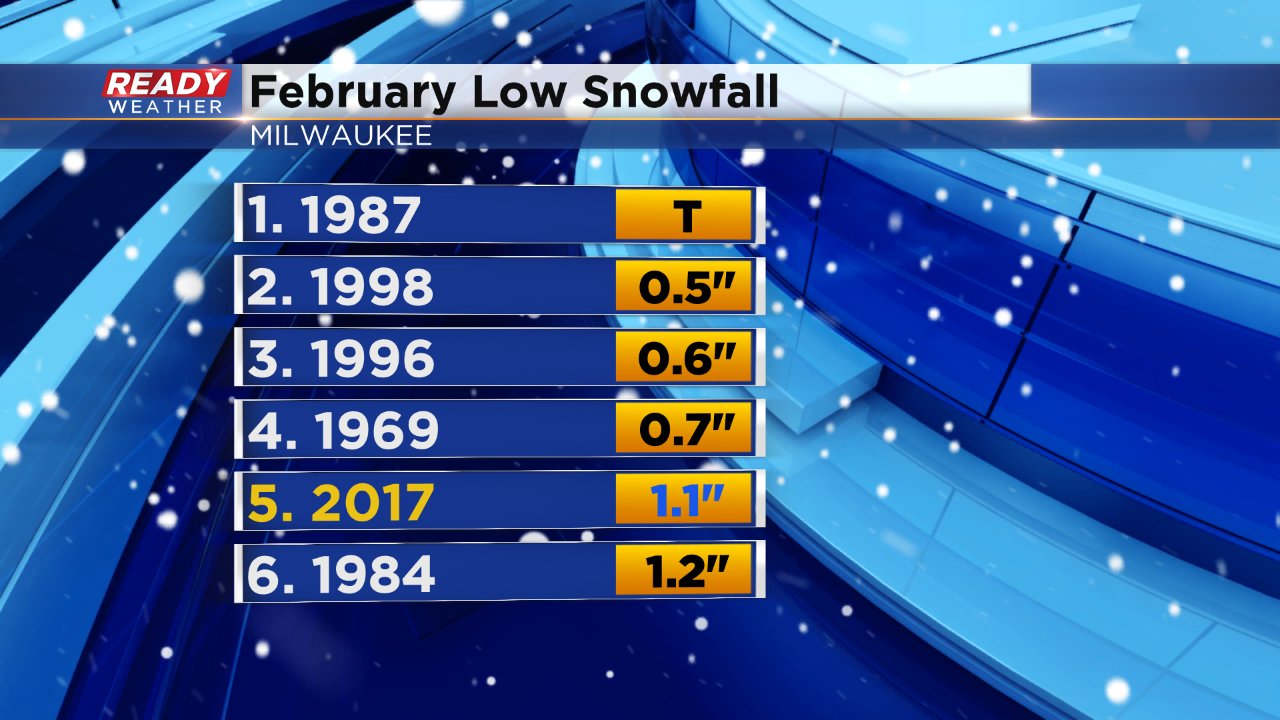 The end of February also means the end of meteorological winter which runs from December 1 to February 28 to help with record keeping. In Milwaukee, those three months in 2017 go down as the 10th warmest on record. Lackluster snow in February (1.1") and January (4.1") was made up for by a very snow December (18.8") so the total seasonal snowfall of 24.0" is 46th place when ranking winters from least to most snowiest.
Our lack of snow changed in a big way as soon as the calendar turned from February to March. During the morning on Wednesday (March 1) rain changed to snow and heavy snow fell in northern communities through the afternoon. Some spots north of I-94 got as much as 6" but southern spots barely saw an inch.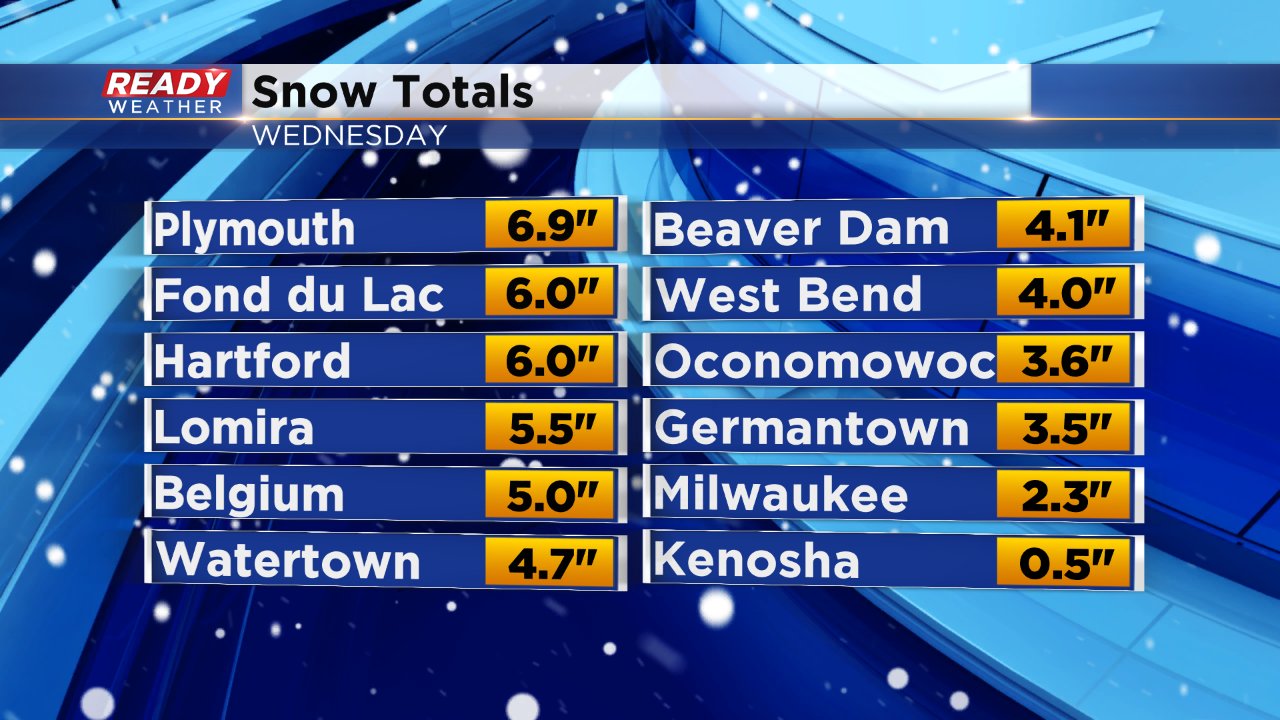 Officially in Milwaukee the snowfall for March 1, 2017 went down as 2.3" which is more than all of February and is the biggest snowfall since December 17th which was the second of two big December storms.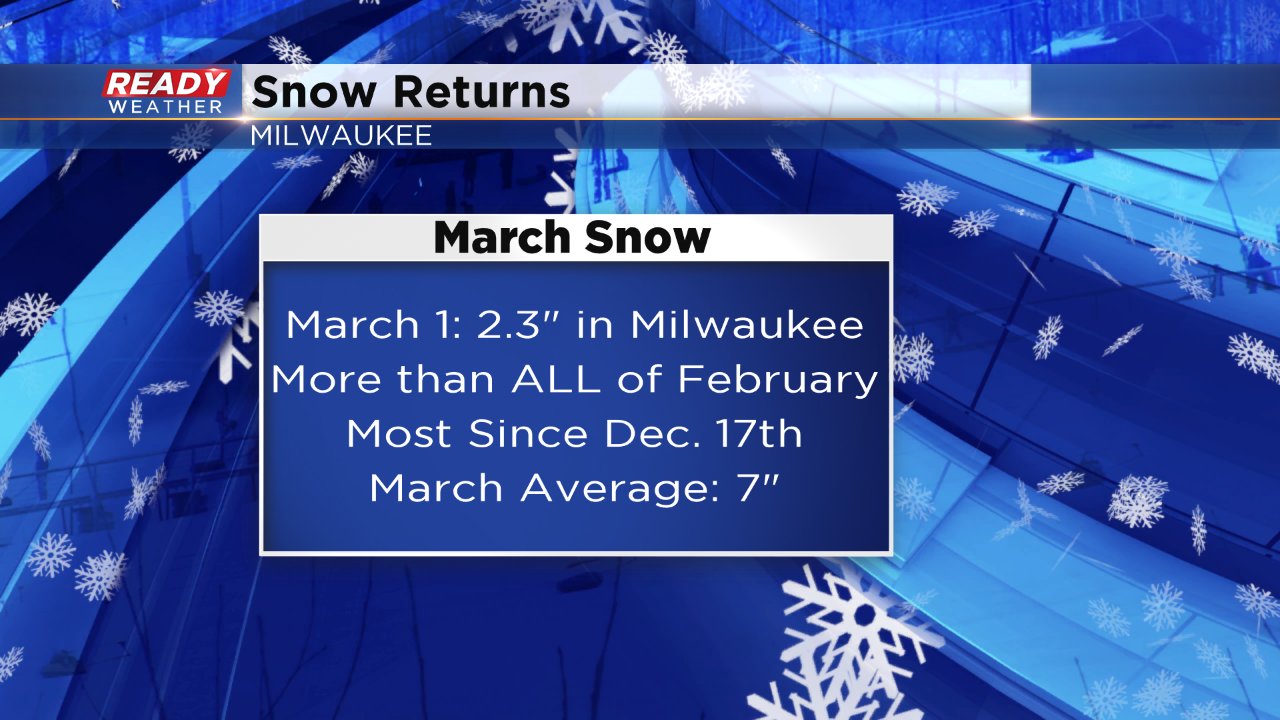 As we look ahead to March, the month typically sees high temperatures rise from upper 30s to upper 40s. We still see snow with an average of 7" and we gain 90 minutes of daylight.