121 Year Temperature Record Could Break on Sunday
Posted:
Feb 27, 2016 8:52 PM CDT
This is the second Saturday in a row where Milwaukee and southeast Wisconsin has had a taste of Spring-like temperatures. On Saturday the high in Milwaukee reached 57° which is 20 degrees above the average but still about ten degrees away from the record of 65° set in 1976. Other cities across southeast Wisconsin also made it into the middle and upper 50s with western Wisconsin reaching 60s in some spots.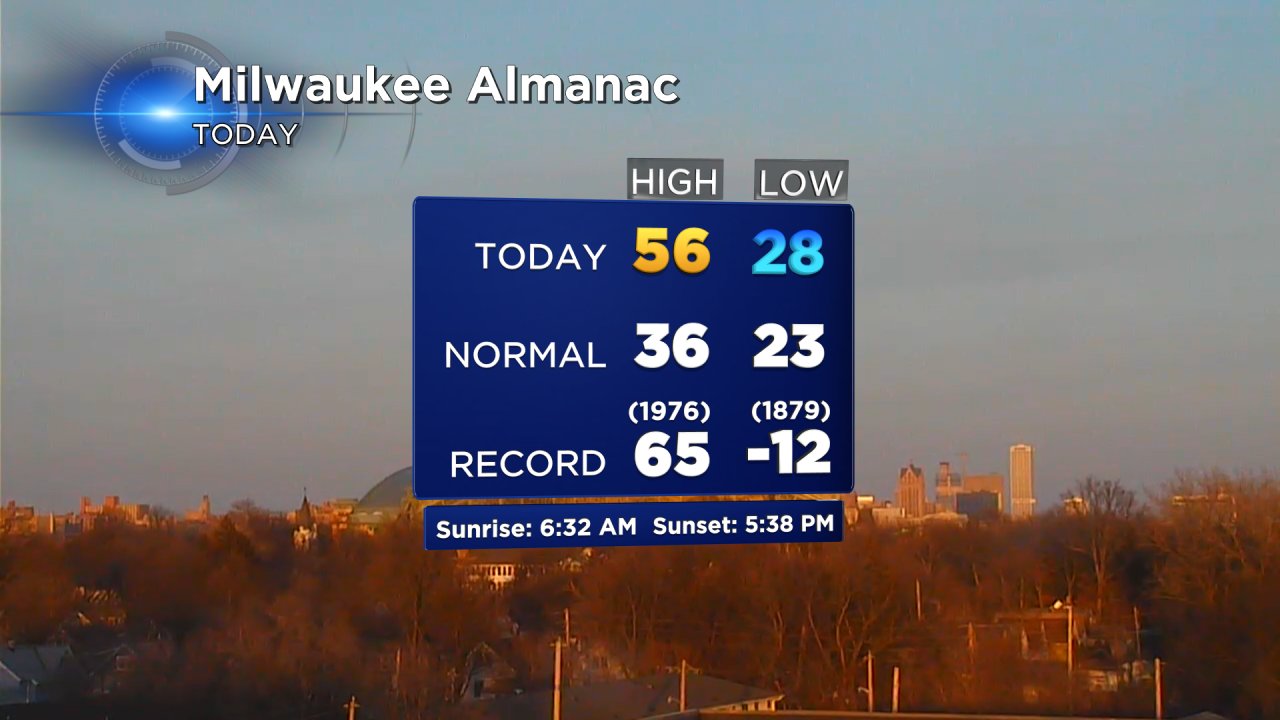 The warmth continues into Sunday where temperatures are once again expected to reach the middle 50s. The current high temperature forecast in Milwaukee is 55° which will break the old record of 54° set over 100 years ago in 1895. We will also be tracking the potential to break the record warm low temperature. That record is 41° also set in 1895 and the low in Milwaukee will need to be warmer than 41° in order to break it. The current forecast is for a low Sunday morning of 40° which would not break the record. Even if we do start off Sunday warmer than 41° we will need to watch temperatures in the evening to see if they get colder than 41° which would still count as the low for the day.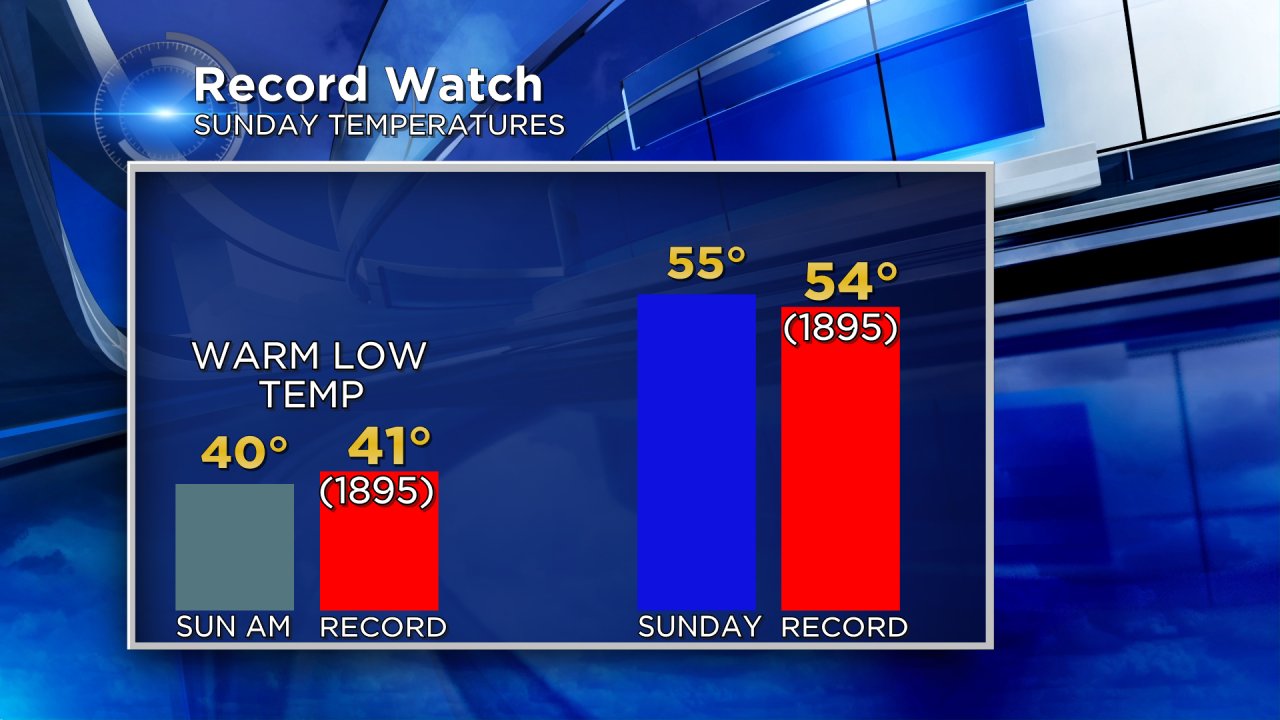 In order for us to be this warm on Saturday and Sunday we needed a nice breeze out of the southwest gusting to 35 mph. The breezy wind will once again be in place on Sunday with wind gusts to 35 mph. The wind will also shift from the southwest in the morning to the northwest in the evening as a cold front passes through bringing a chance for rain showers and a few snowflakes.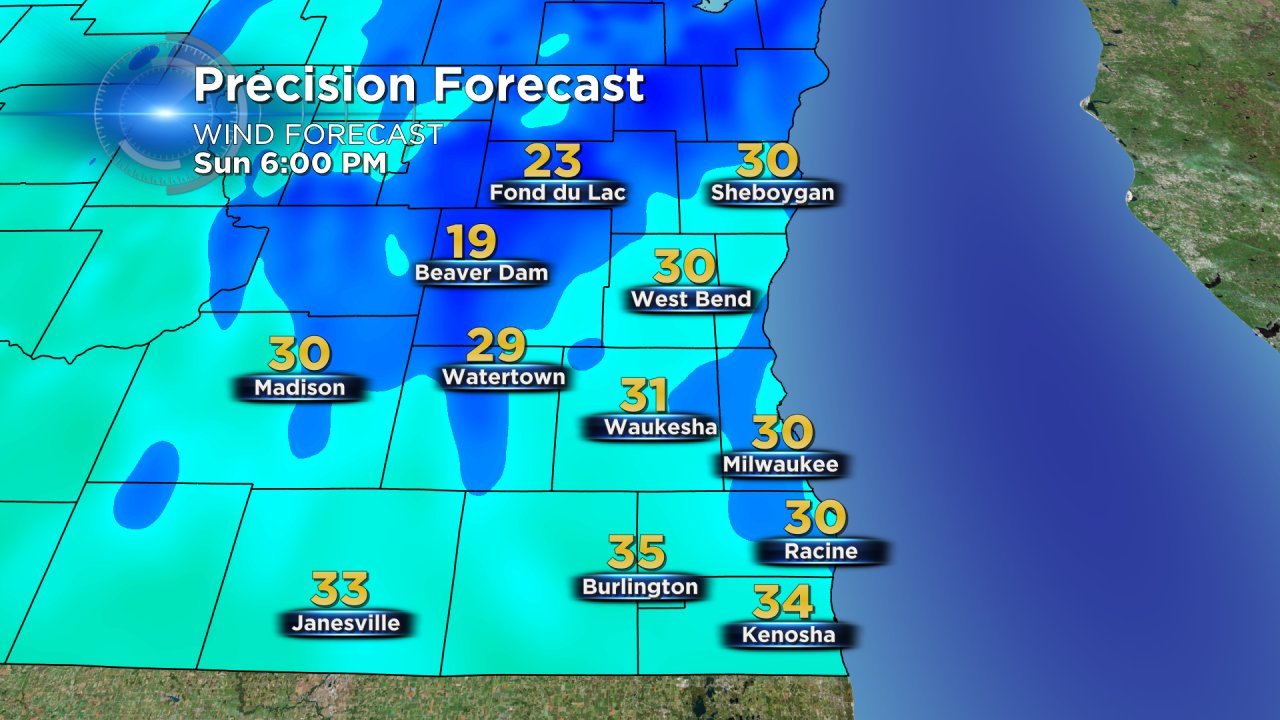 We are also still tracking the chance for accumulating snow on Tuesday. We hope to have a snow forecast for you Sunday night.