Wrapping up a Dry and Warm July
Posted:
Jul 31, 2016 8:38 PM CST
Sunday is the last day of July and although the last day of the month will end cooler than average, it will also end dry which has been the trend for most of 2016. First, let's talk about the heat. July ends as the 17th warmest July on record with an average temperature (averaging daily low and high) of 74.6° about 2.8° above-average. 18 of the 31 days in July were above-average and six of those days were in the 90s. The 94° we felt on July 24 was the warmest since 2013.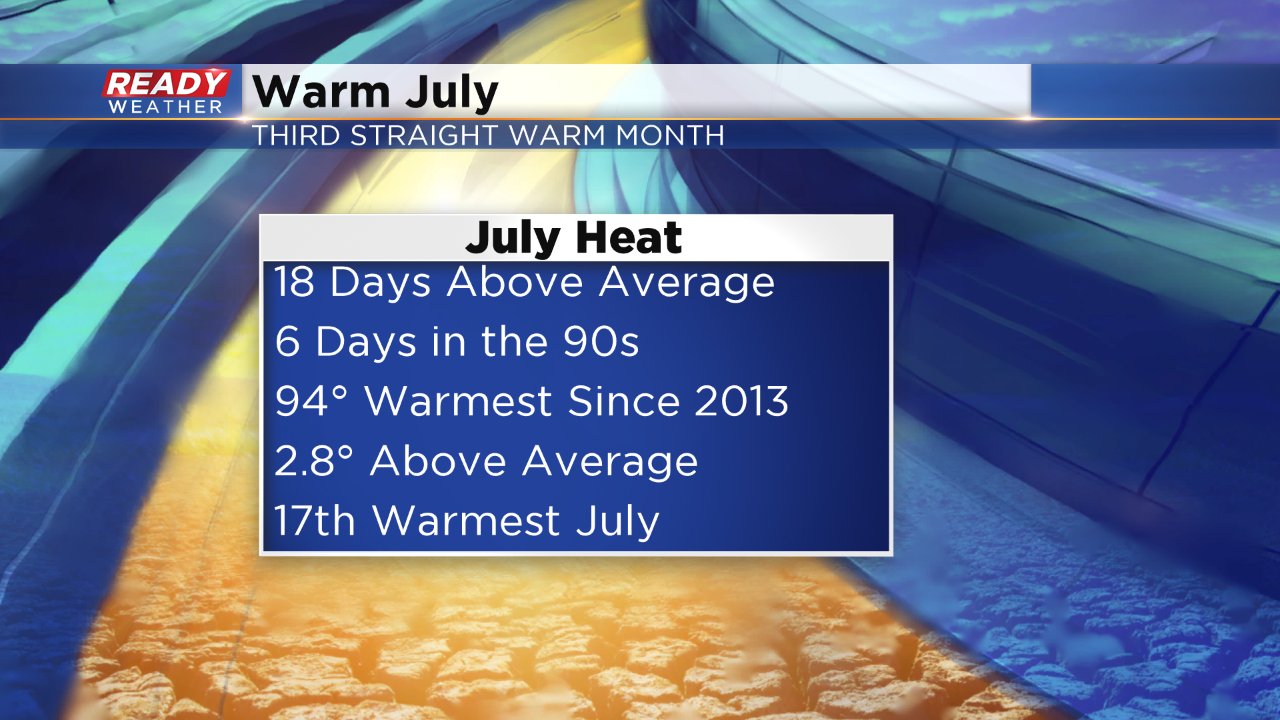 When it came to rain, our rainy times were definitely limited. Abnormally dry conditions returned to southeast Wisconsin for the first time in months as rain chances seemed to evade the Milwaukee area. July will end almost 2" below where it should be making it our fourth straight month with below-average rainfall. The deficit in July just exacerbates an already dry 2016 where rainfall is over 6" below where it should be.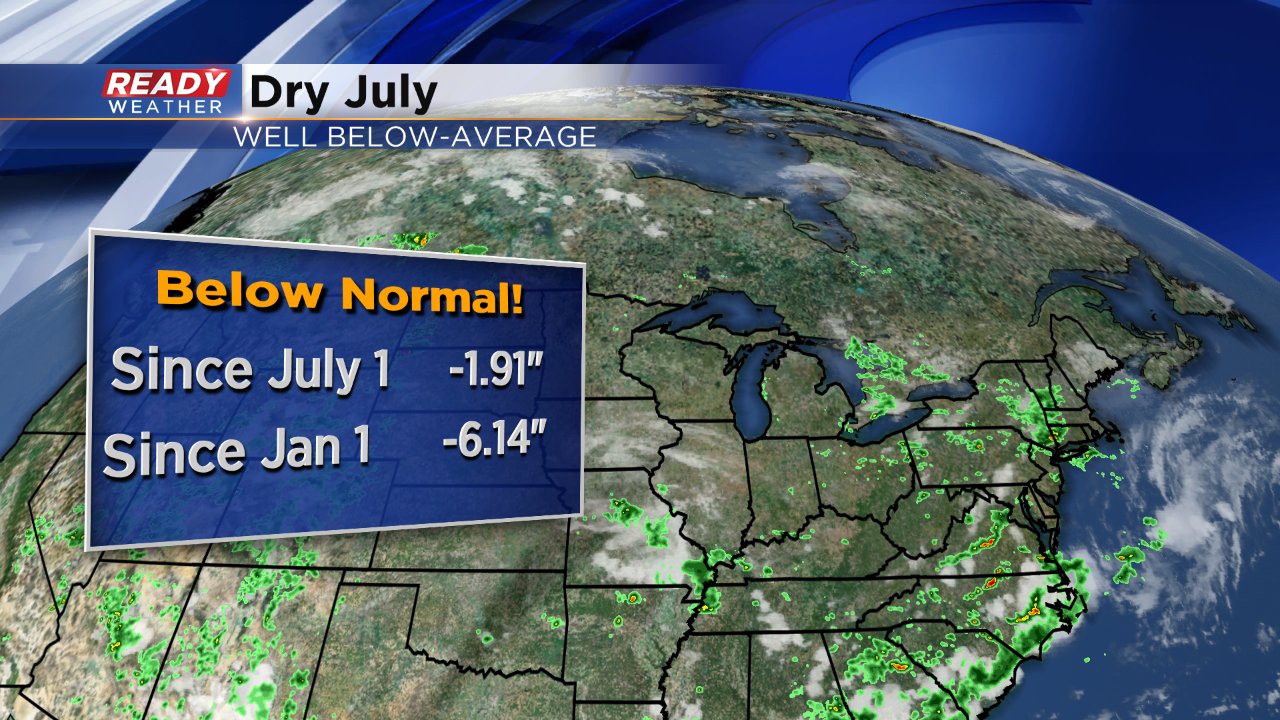 So what's in store for August? Well according to the Climate Prediction Center, Wisconsin has equal chances of seeing both above and below temperatures. This is reflect in the Ready Weather 10-day forecast where the first week of August looks to see the heat return, but then the 70s arrive for the second week of the month.