Wintry Mix to Rain to Snow Oh My
Posted:
Jan 6, 2016 10:37 AM CDT |
Updated:
Jan 7, 2016 10:14 AM CDT
It's been over a week since 9" of snow fell in Milwaukee and the surrounding area which means it's about time for our next winter storm system.
That storm will come in two waves, the first is currently over the central United States and the second which arrives right after the first is still gathering strength in the Southwest.
Round #1 arrives Wednesday night after midnight first in the form of wintry mix. Very light mix showers will be possible with a little sleet and snow and maybe some freezing rain possible.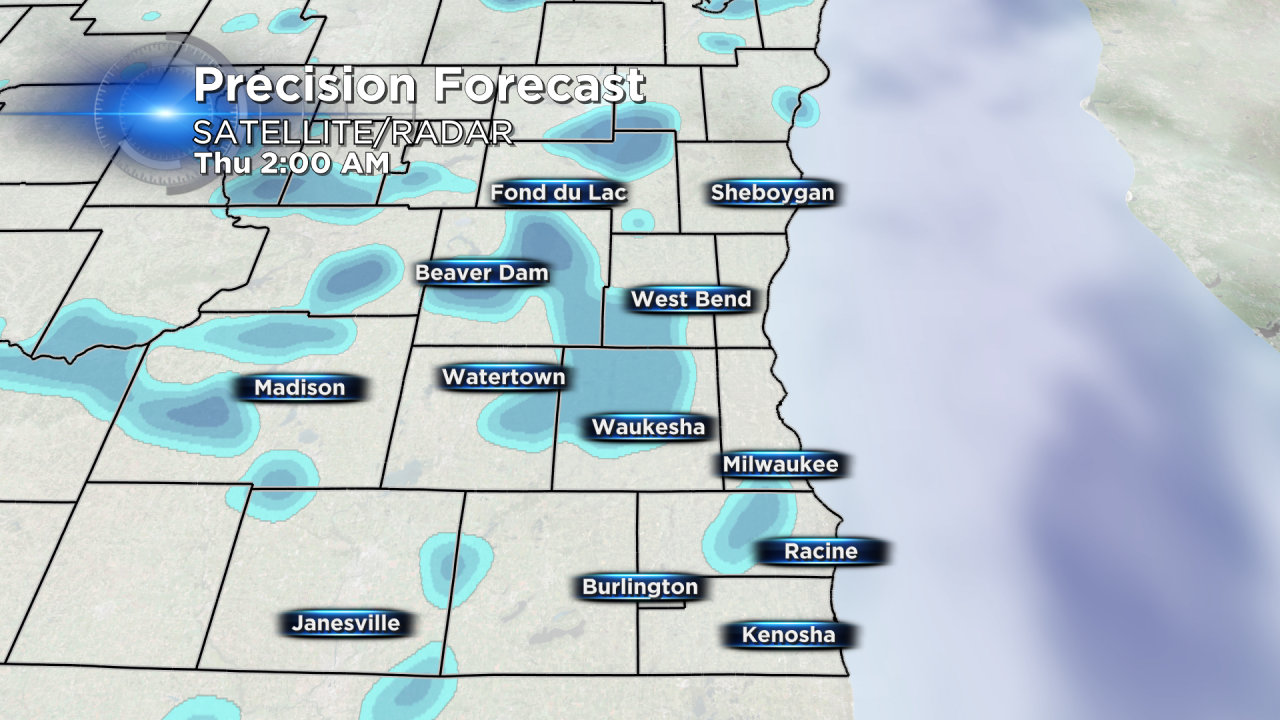 Little to no ice accumulation is expected and snow accumulation up to a few tenths, maybe half inch in isolated areas, is possible by late morning Thursday when everything switches over to rain.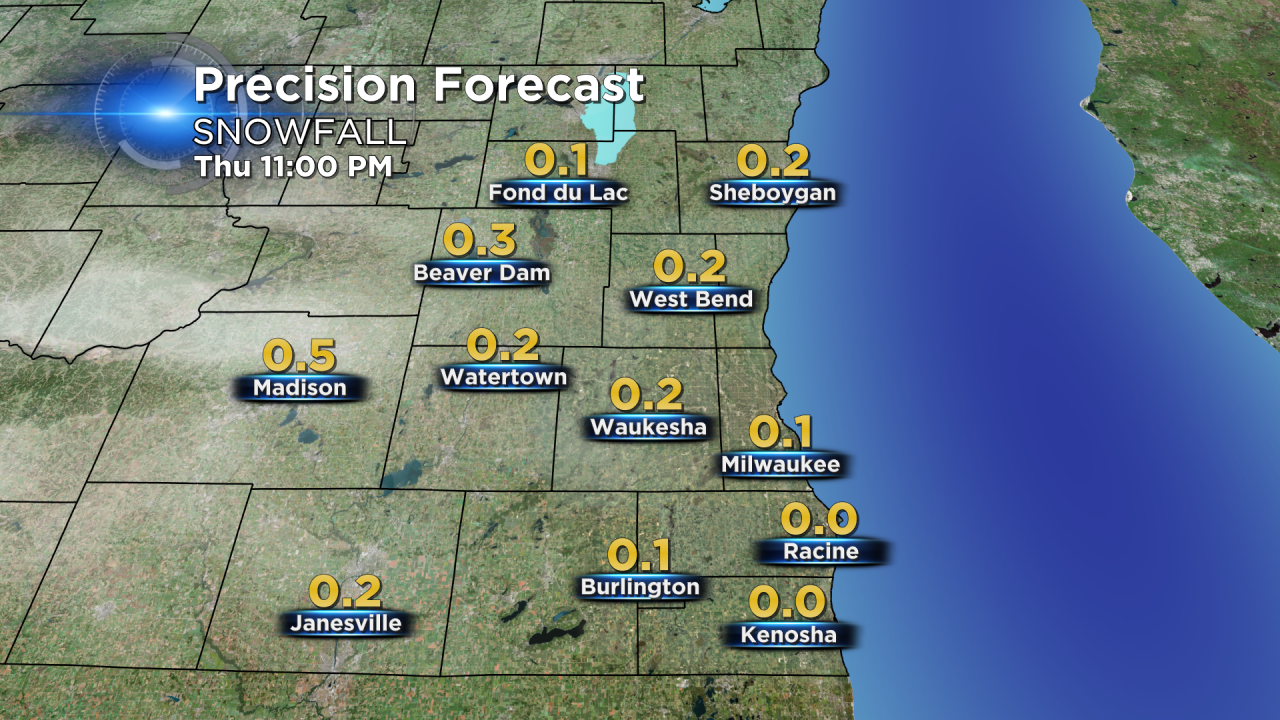 Scattered light rain showers become a bit more steady Thursday night into Friday morning so expect wet roads for the Friday morning commute. On Saturday afternoon and evening the rain changes back to snow with some accumulation possible. Still too early to put numbers on snow totals on Saturday, but latest weather models are trending a bit higher with the forecast. Stay tuned!