Winter Weather Advisory Extended
Posted:
Dec 4, 2016 5:47 PM CDT
Sunday's winter weather advisory has been extended until 9:00 PM for all of southeast Wisconsin. Snow is moving a bit slower than expected and will last into the evening before exiting in eastern areas from 8:00 PM to 9:00 PM.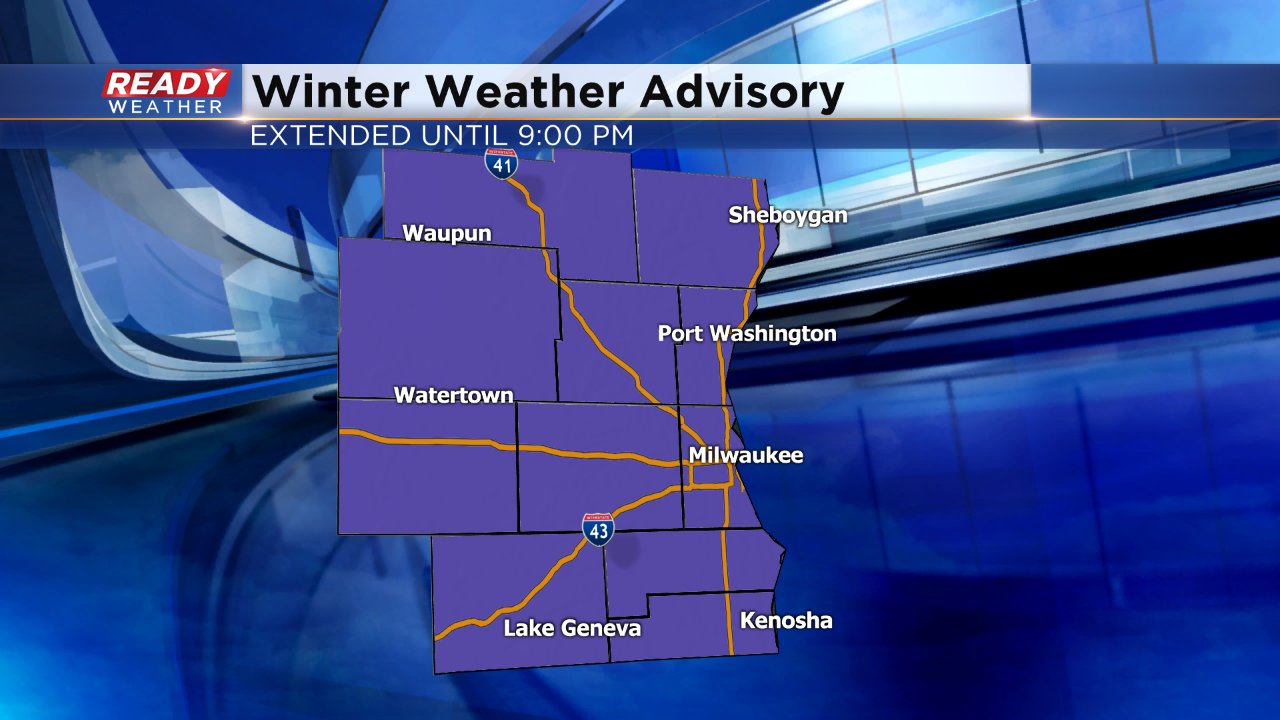 Snow has been accumulating in many western and inland communities since this morning. Warmer air for lakeside communities prevented snow from accumulating during the morning, especially on roadways but as of this afternoon snow is beginning to pile up. Here is a look at some of the snow totals as of 3:45 PM.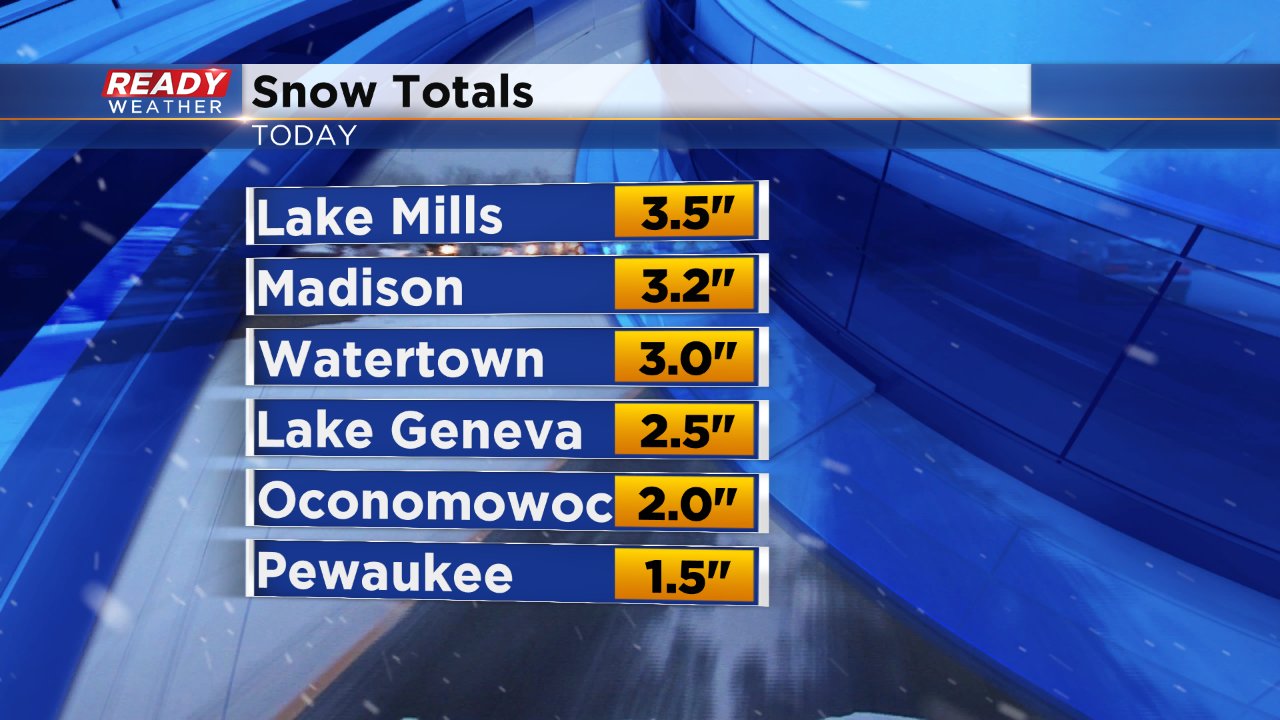 Most of Sunday's snow will melt on Monday as temperatures warm into the upper 30s and a little but of sun peaks through. Right now the next chance for accumulating snow arrives next weekend.