Winter Storm Warning Issued, Sleety Mess on the Way
Posted:
Jan 1, 2017 9:48 PM CST |
Updated:
Jan 1, 2017 10:18 PM CST
A winter storm warning has been issued for all of southeast Wisconsin. For most of the area this begins at 9:00 AM and at Noon for our northern communities. The warning is expected to end at 6:00 AM on Tuesday, but may end sooner if warranted.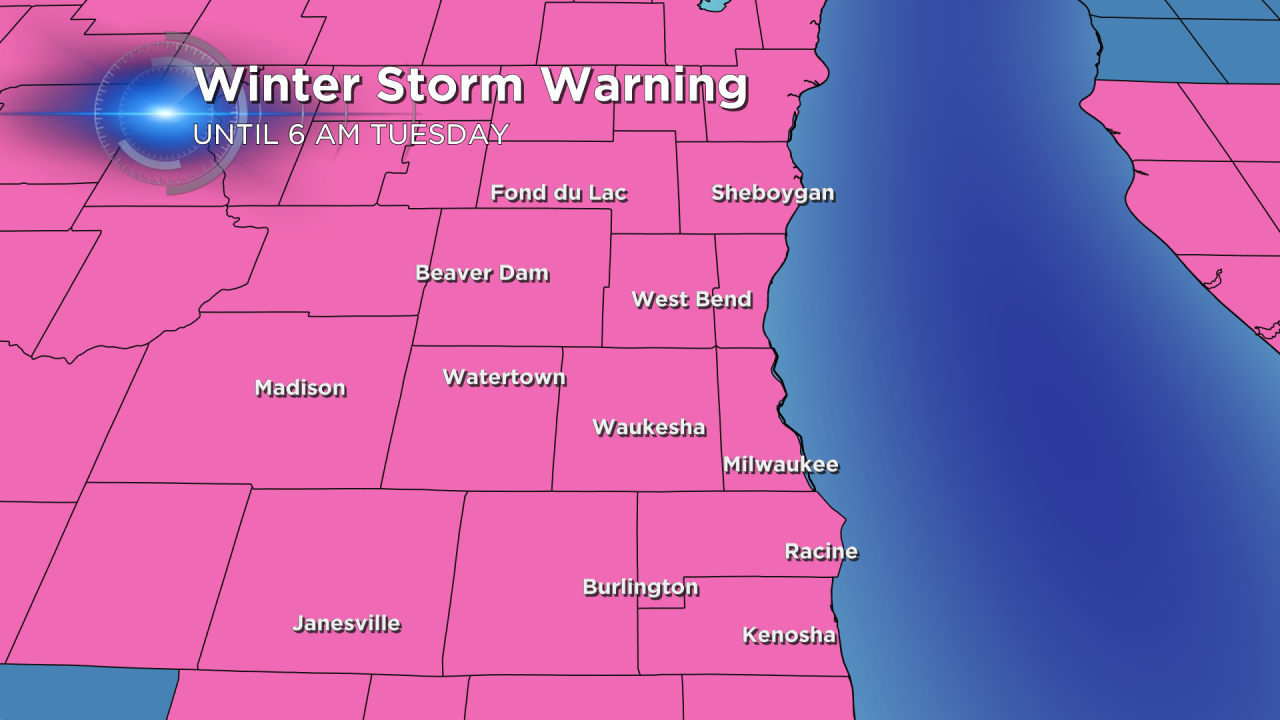 Overall, the forecast has seen little changes since Saturday. Precipitation is trending later, meaning the morning commute for Milwaukee and Waukesha and areas north. By 8:00 AM a snow/sleet mix moves through our southern communities and by 10:00 AM this mix arrives in Waukesha and Milwaukee.
The snow/sleet mix transitions to a mostly sleet with some freezing rain mix shortly after noon lasting into the evening.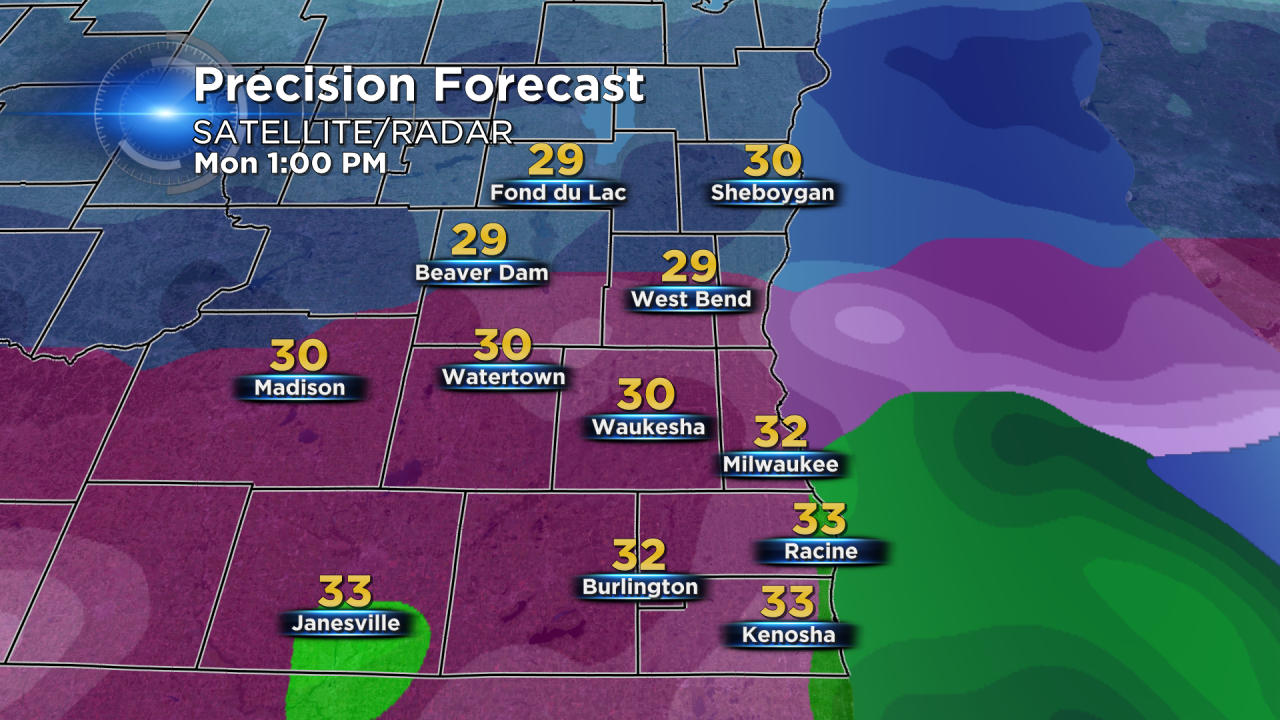 4:00 PM through 10:00 PM is the time to watch. This is when the bulk of precipitation, about 1", will fall in just six hours. Most of this precipitation will fall as sleet. All throughout southeast Wisconsin the evening commute will be rough. 
After 10:00 PM cooler air moves in from the northwest and a nose of warmer air moves in from the south meaning portions of Racine, Kenosha and Milwaukee Counties could see a rain/snow mix or just rain before everything changes over into snow. 
By 6:00 AM Tuesday, the bulk of the storm has moved on leaving us with a few areas of flurries and drizzle.
Thanks to a slightly cooler forecast, ice totals have been trimmed down a bit. Most of our area will pick up less than 0.10" of freezing rain, but a few of our areas, especially to the southwest could see as much as a quarter inch.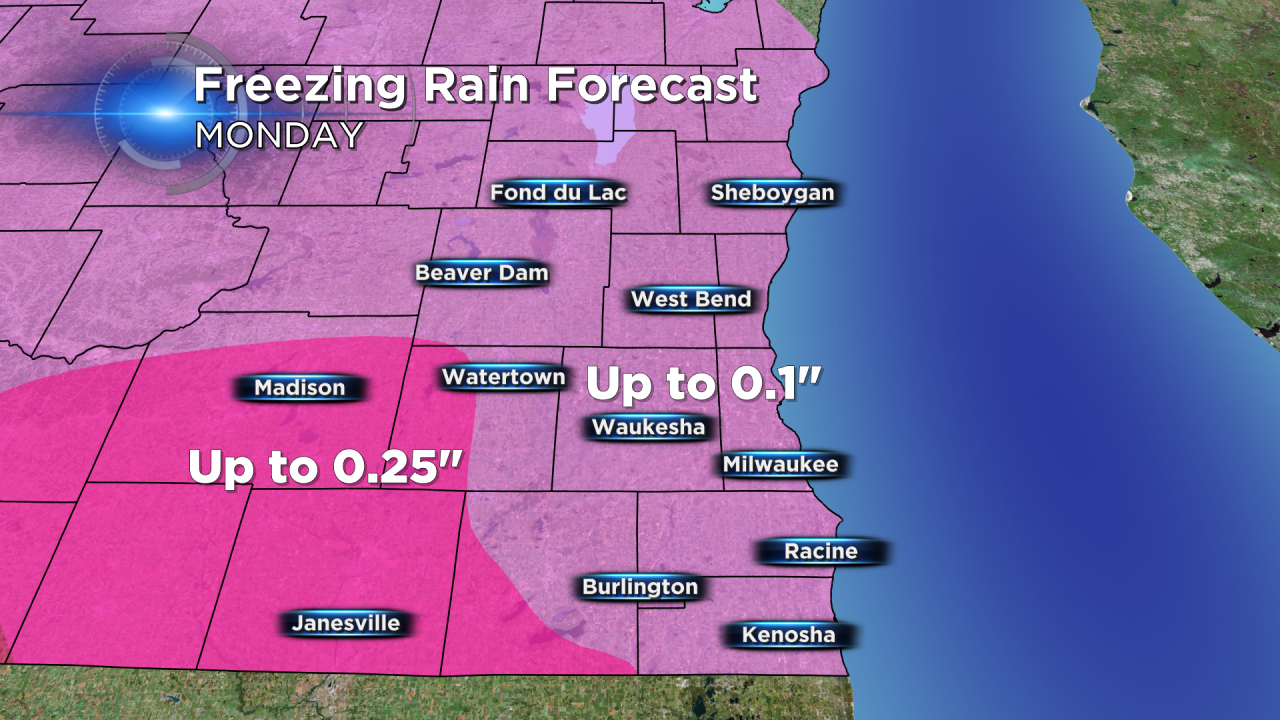 With a decrease in ice, comes a slight increase in sleet and snow. Near the lakeshore and for southern communities a trace to 2" is expected with 2-4" possible for western areas and up to 6" possible for northwestern communities.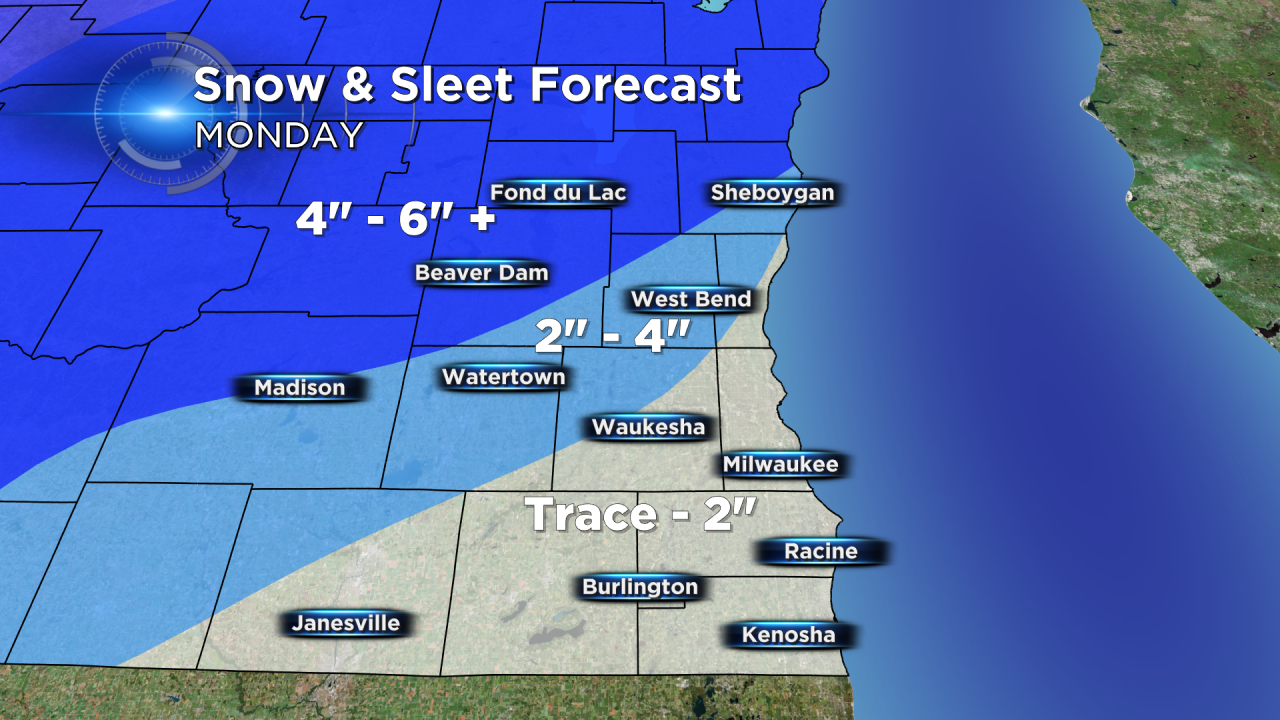 Wind will be an issue all day especially when combined with any icing. Wind gusts up to 50 mph combined with any icing mean power outages will be likely.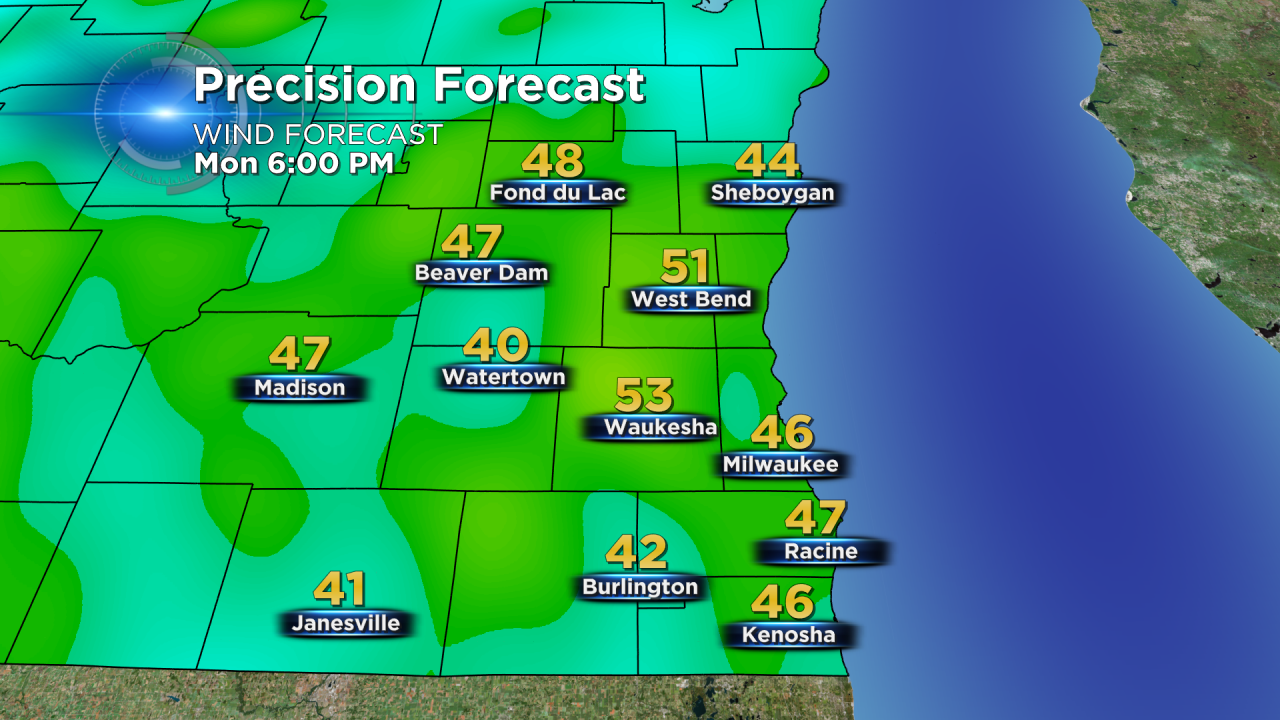 Overall, the freezing rain threat has trended down, but the snow and sleet threat has slightly increased.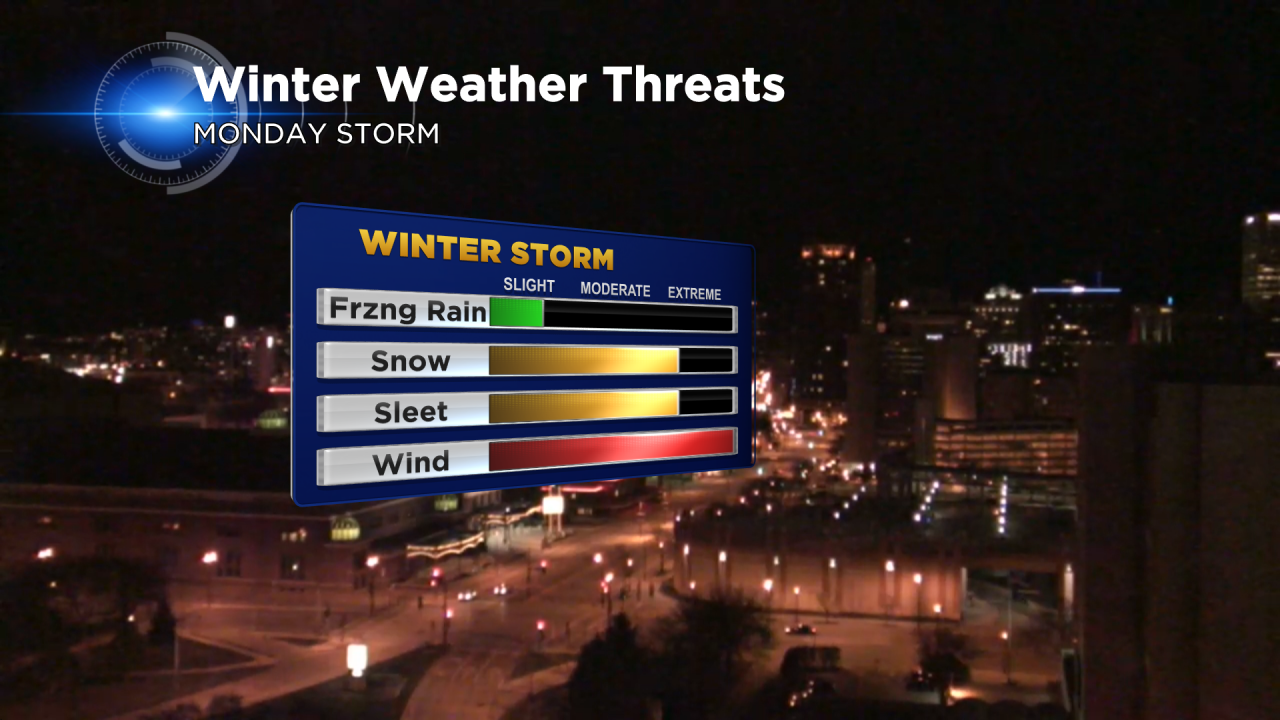 Stay with CBS 58 on air and online for the latest updates. The quickest way to stay updated on the storm and track the approaching sleet and snow is through the CBS 58 weather app.