Windy and Wet Start to the Week with Temperature Whiplash
Posted:
Dec 25, 2016 7:07 PM CDT |
Updated:
Dec 25, 2016 11:37 PM CDT
After a gloomy start to Christmas Day the rain has arrived. Off and on rain showers will continue the rest of Christmas evening before coming to an end Monday morning. A few areas may experience some sleet or even snowflakes mixing in especially this evening before temperatures warm and everything turns to snow. A rumble of thunder may also be possible.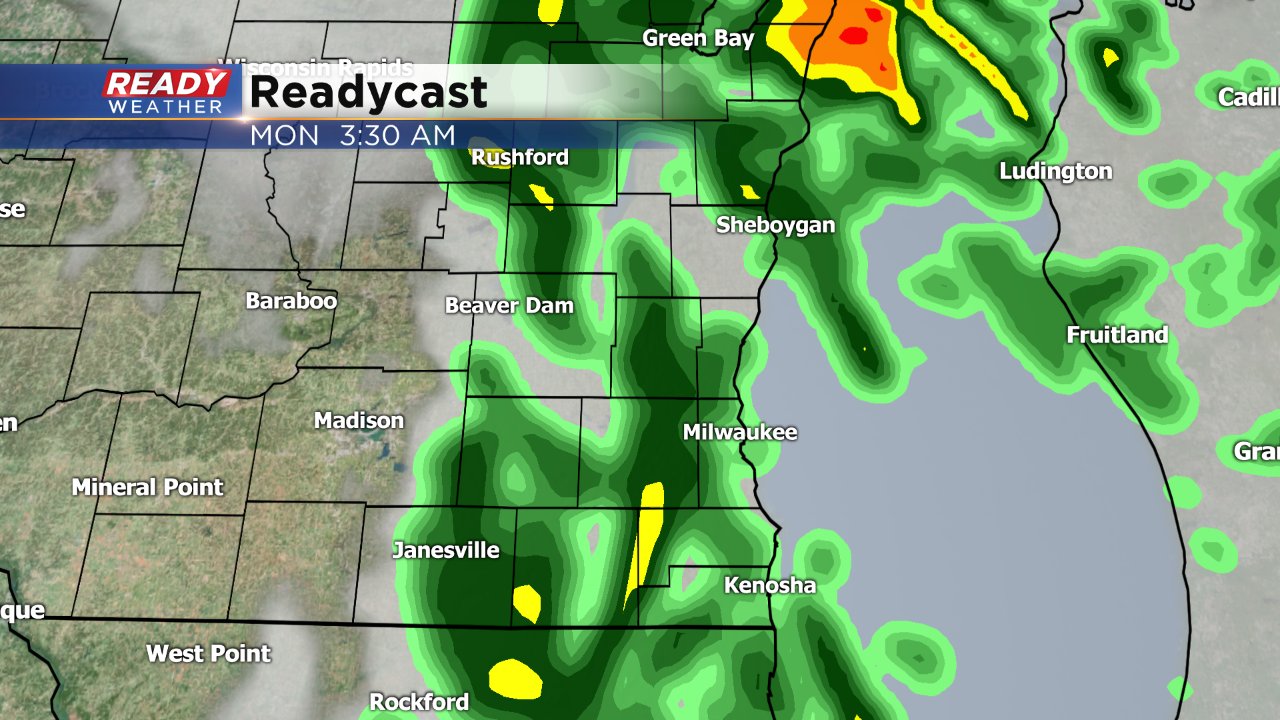 Rain will wrap up Monday morning with a few showers lingering until noon on Monday. Rain totals will stay right at or just below a half inch of rain, but expect a little more if thunderstorms do form.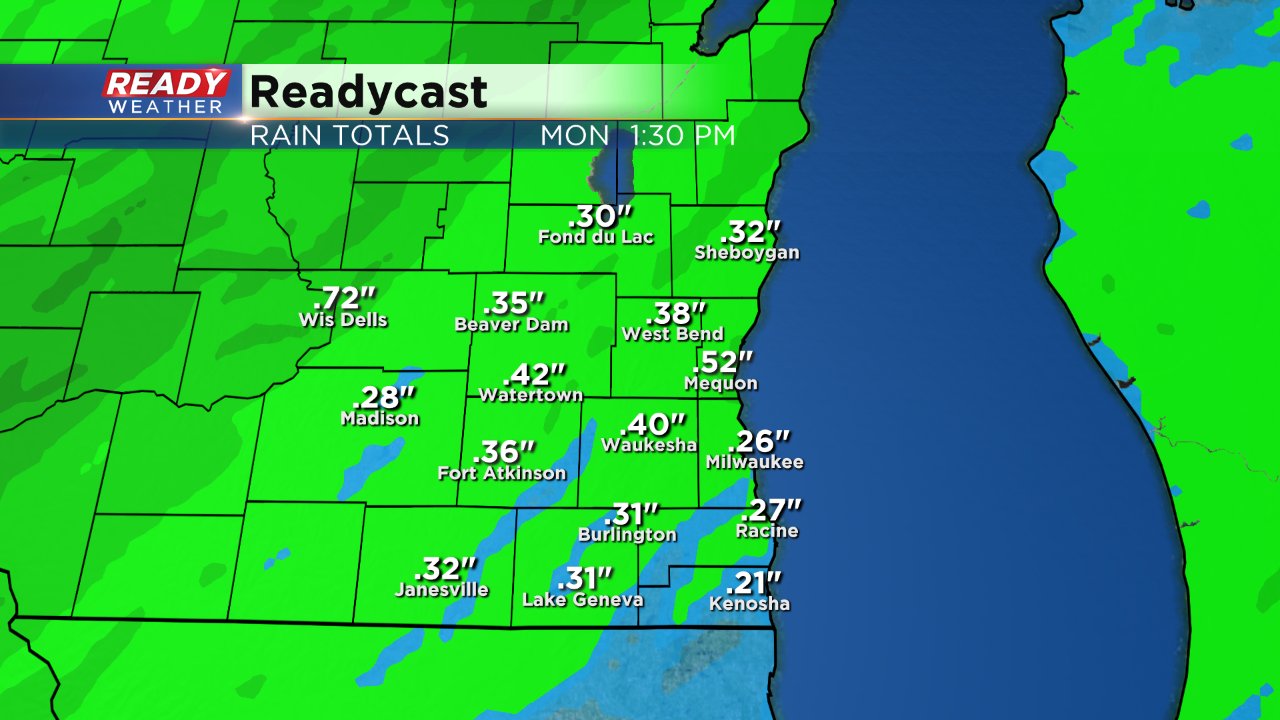 Temperatures will be a little funky over the next 24 hours and far from what we are used to. Temps will actually warm all night long reaching their peak Monday morning. Some spots may close in on 50 degrees!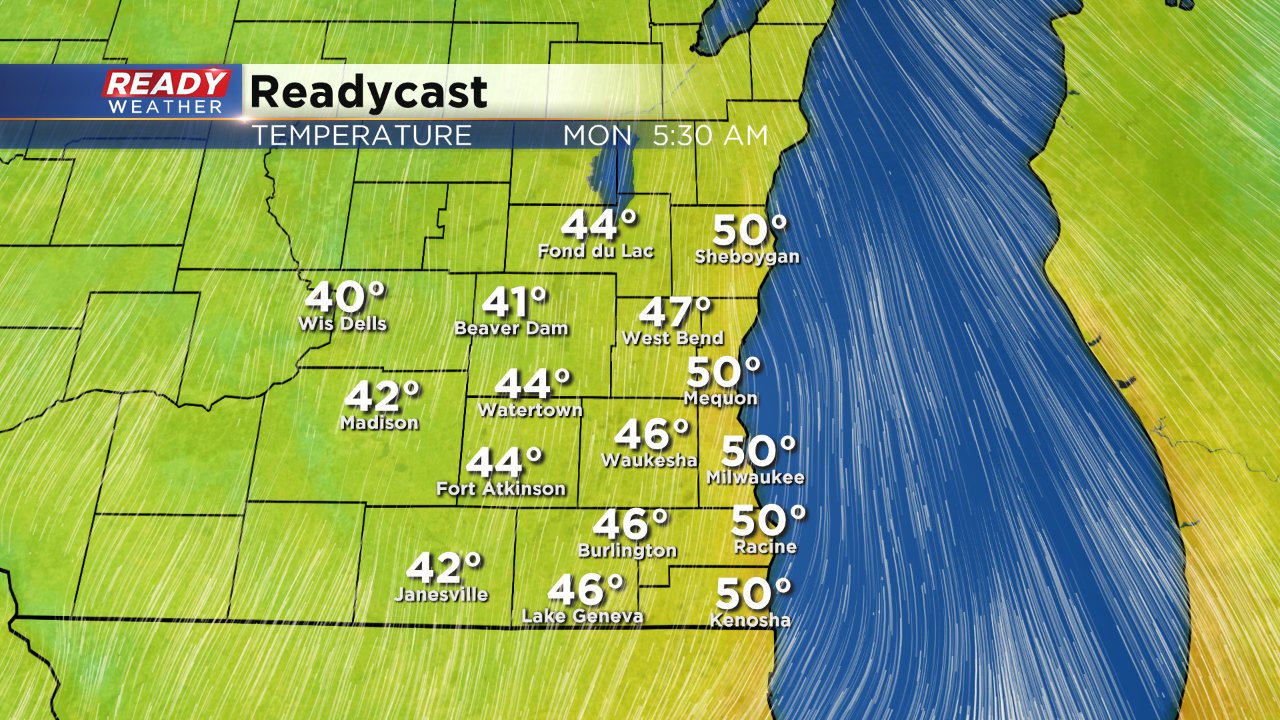 With temperatures that warm, you may be tempted to leave the jacket at home, but don't! By noon on Monday temperatures will have cooled to around 40° and by 5:00 PM they will cool into the lower 30s and by Tuesday morning we wake up to temps in the lower 20s.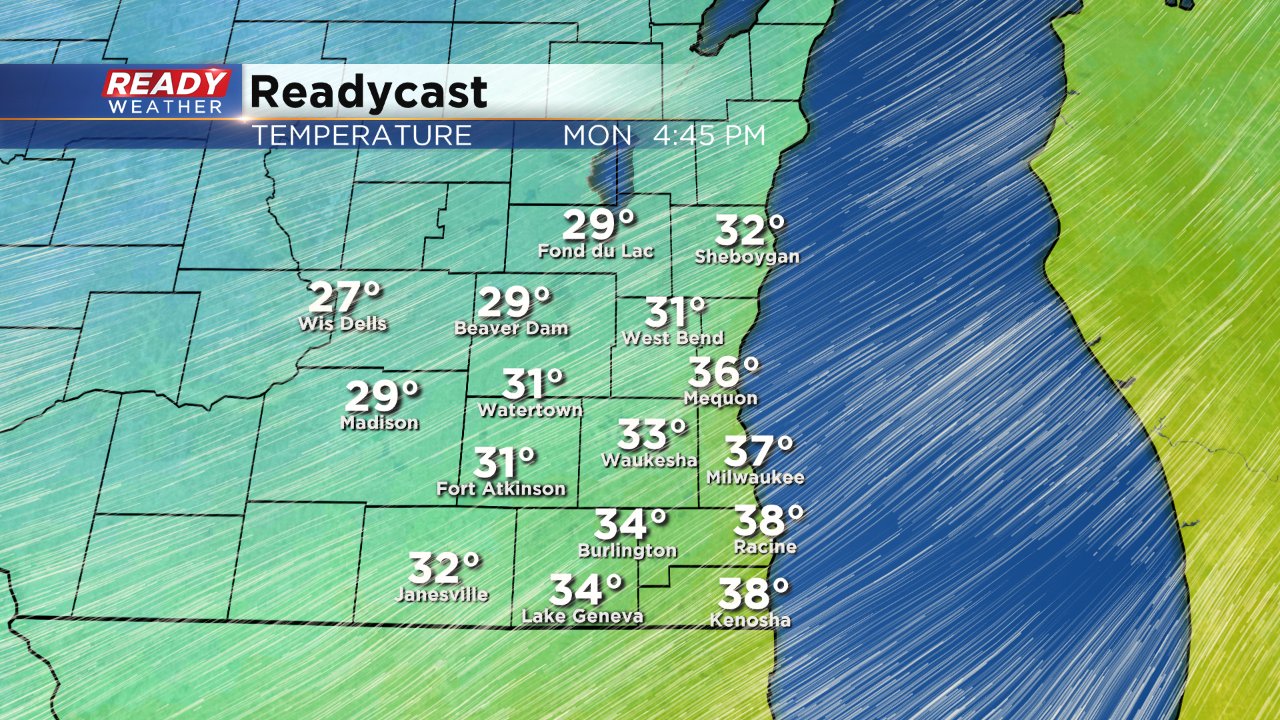 The reason for the quick temperature change is a quick moving warm front which will be replaced by a cold front. This is a pretty strong storm system so expect a lot of wind as temperatures warm and then quickly fall. Wind gusts on Monday will approach 45 mph. A wind advisory has been issued for all of southeast Wisconsin from 10:00 AM until 8:00 PM.