Tornado Watch In Effect
Posted:
Jun 15, 2016 11:40 AM CST |
Updated:
Jun 15, 2016 4:20 PM CST
One round of strong storms with plenty of heavy rain moved through SE Wisconsin early Wednesday morning. Most places picked up at least 0.50" of rain with Milwaukee officially seeing just over 1" at the airport.
The heat and humidity from the weekend is back today as temperatures have warmed into the 80s for spots already at the noon hour and by later this afternoon most spots should push the middle 80s. If we pass 85° as expected, it will be the third warmest day of the year after the 90s from the end of last week.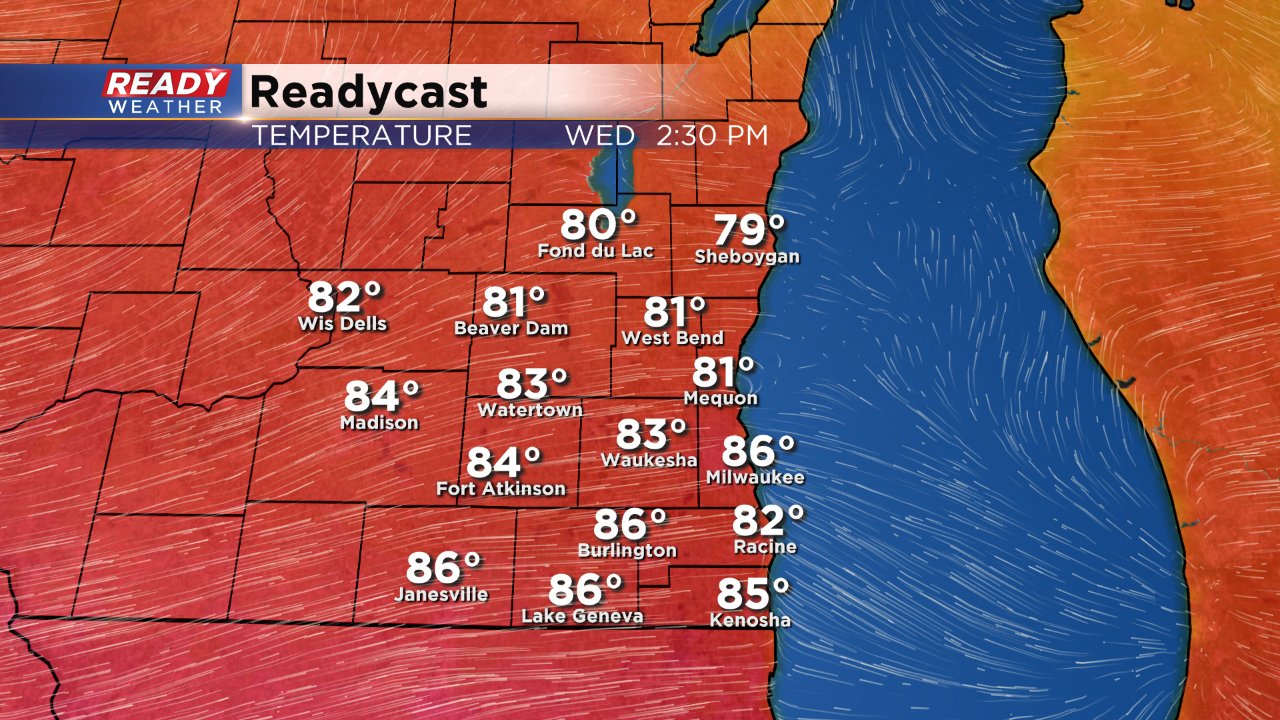 All of the heat and humidity from the day will bring in a chance for showers and storms specifically between 3:00 - 9:00 PM. This is when a cold front is set to approach the area. As it collides with the hot and humid air mass we could see some quick pulsing storms later this afternoon.  Right now, the latest data from most models indicates this will happen generally across our northern spots. Take a look at ready cast at 7pm this evening:
Now the National Weather Service has issued a tornado watch for parts of Fond du Lac, Sheboygan, Dodge, Washington and Ozaukee counties until 8pm this evening.
The Storm Prediction Center also maintains the slight risk area for most of our area as shown below. So we'll have to wait and see where the storms begin to fire this afternoon. The storm threat is still possible area wide through about 9pm this evening.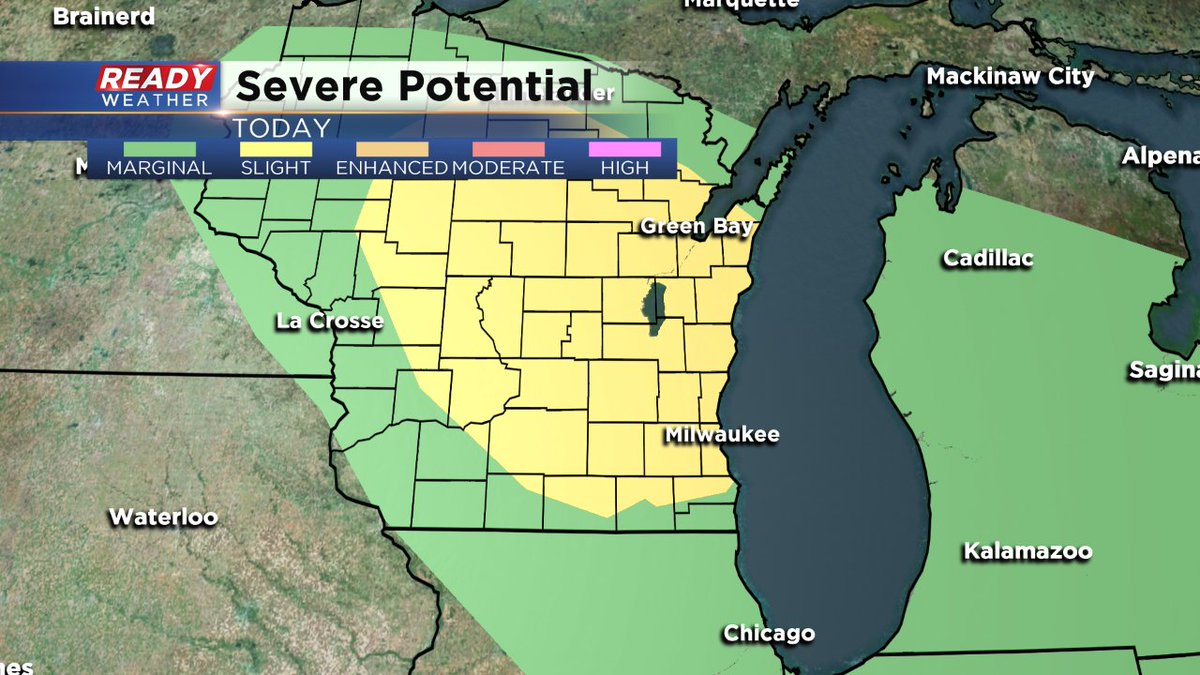 If severe storms do occur, the biggest threats would be large hail and damaging wind, but some rotation and a few tornadoes are also possible. Localized flooding issues may also arise, especially for those areas that have already seen over an inch of rainfall from last night.
Stay weather ready with the CBS 58 Weather App by downloading it here.