Tornado Drills are a Go Thursday
Posted:
Apr 14, 2016 11:40 AM CST
It is Severe Weather Awareness Week in Wisconsin and all week long the CBS 58 Weather Team has been bringing you information about tornadoes and severe weather. Today, Thursday, is Tornado Drill Day. A mock tornado watch will be issued by the National Weather Service at 1:00 PM. A mock tornado warning will be issued at 1:45 PM and a second mock tornado warning will be issued at 6:55 PM.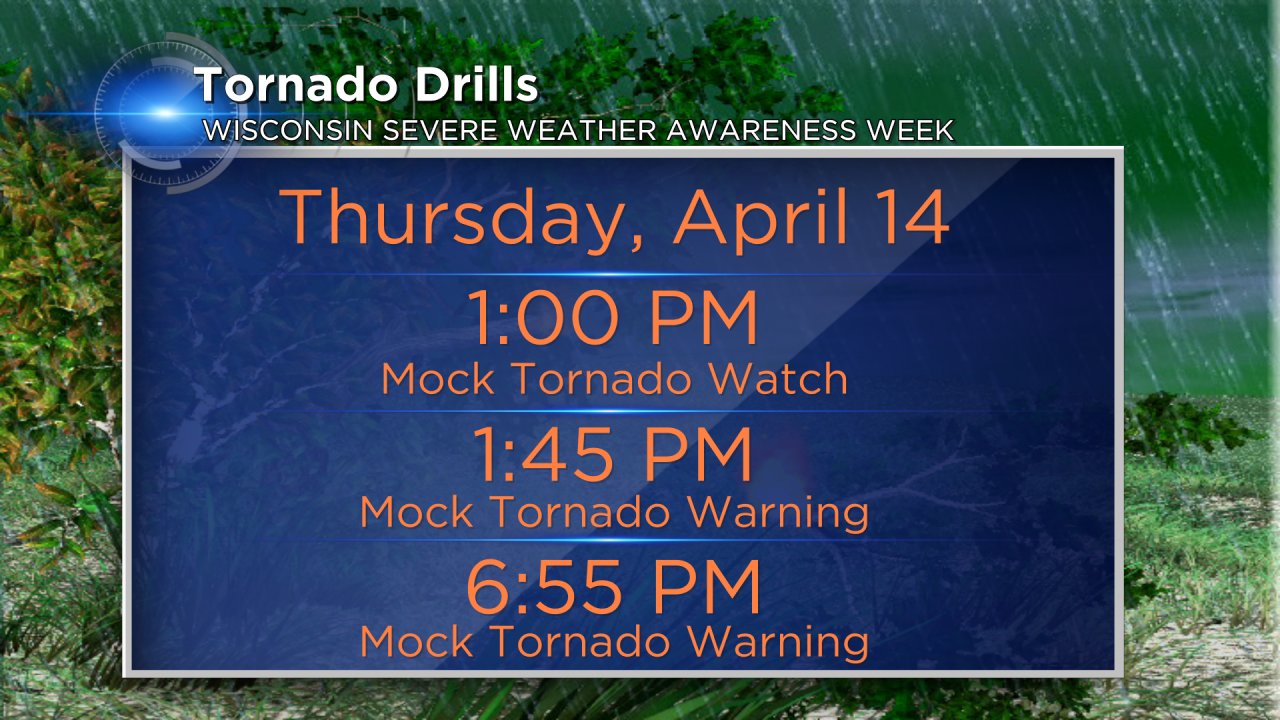 The first mock warning at 1:45 PM is intended for schools and employers to practice their tornado plan and make sure all students and employees know what to do and where to go when a tornado warning sounds. The evening 6:55 PM drill is new this year and is intended for families to make sure they practice their plan and know what to do. 
If you don't already have a tornado plan for your home or your office, here are some things to know. The best spot will be the lowest level. The safest spot will be a basement, but if no basement is available, a ground floor room is the next safest area. You want to stay away from windows and exterior walls and if you can, put a wall between you and those exterior walls. For this reason, a closest or bathroom is safest. In a real emergency, you should have a kit ready to take with you into your safe spot that includes food, water and a first aid kit.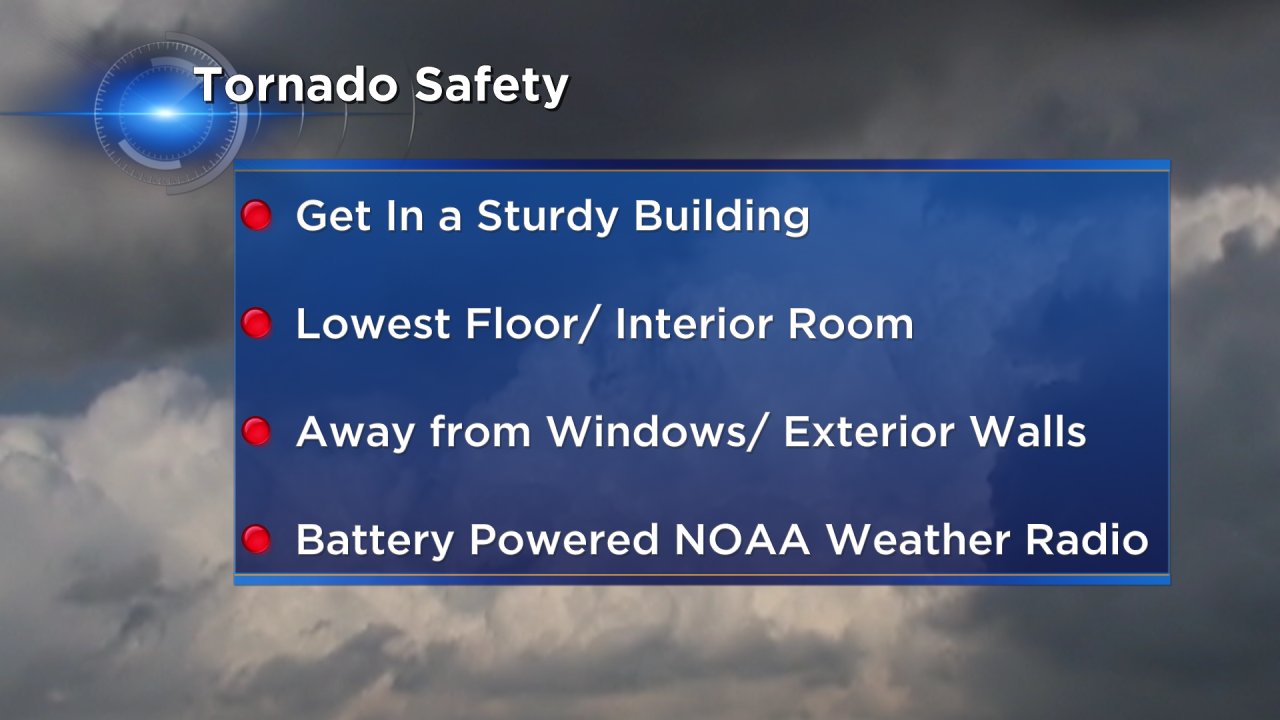 The mock tornado warnings will NOT go off on your wireless devices also known as the Wireless Emergency Activation or WEA. The alert will go through on anything attached to the EAS (Emergency Activation System) predominantly through TV and radio. Tornado sirens are controlled by each municipality or county and it is not required that a siren is sounded, but most communities will sound their sirens today for the drills.