Storms Return, Some Possibly Strong
Posted:
Jun 9, 2016 1:15 PM CDT
Our cool days have ended and temperatures will start to rise the next few days. 70s return Thursday and upper 80s are on tap for Friday and Saturday. Someone in our area will likely reach 90 by the end of Saturday.
With the warming trend the next few days our chance for storms will increase.
A first round of rain went through some of western communities Thursday morning and there is a slight chance for some showers and storms Thursday afternoon and evening. The better chance for storms Thursday will be late Thursday into Friday. We are in the lowest risk for severe weather on Thursday but only if storms develop.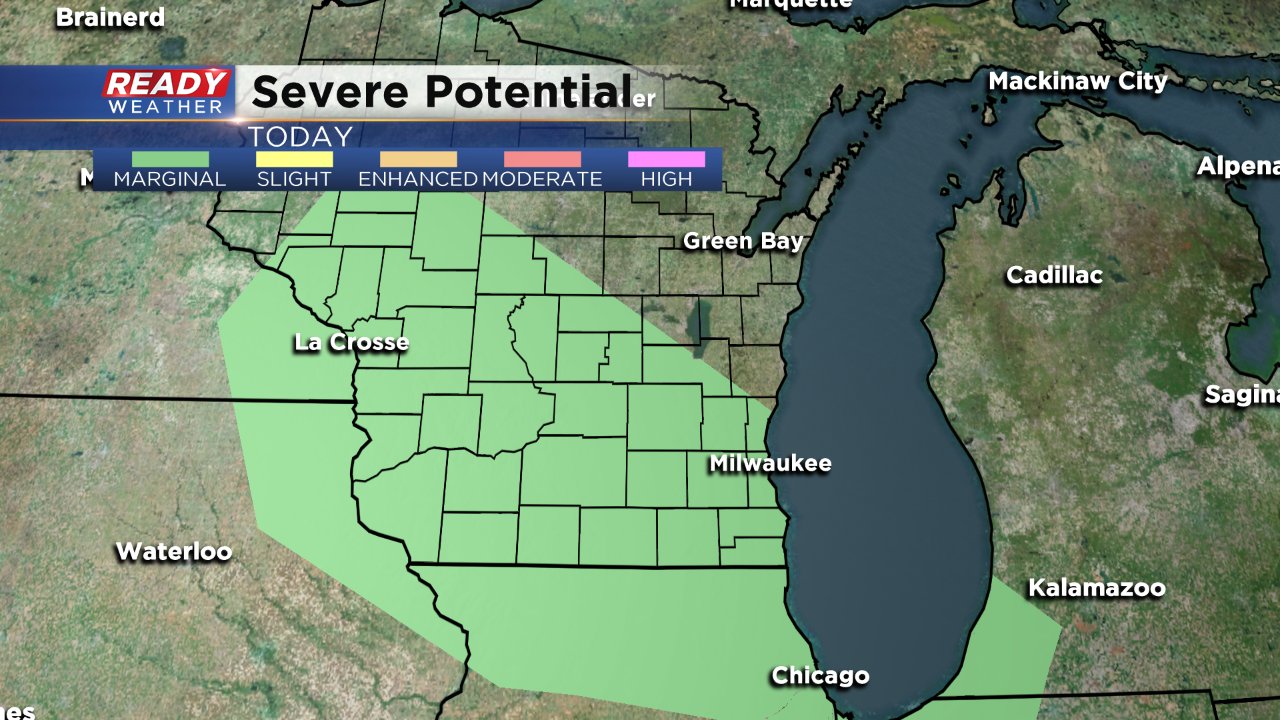 A few lingering storms are possible Friday morning but the bulk of Friday will remain dry. Another late night storm chance looks likely for Friday night into Saturday. In the weather world we call this a MCS (Mesoscale Convective System) which is essentially a large cluster of storms. Sometimes the leading edge of the MCS can be strong enough for a damaging wind threat which could be possible here late Friday into Saturday.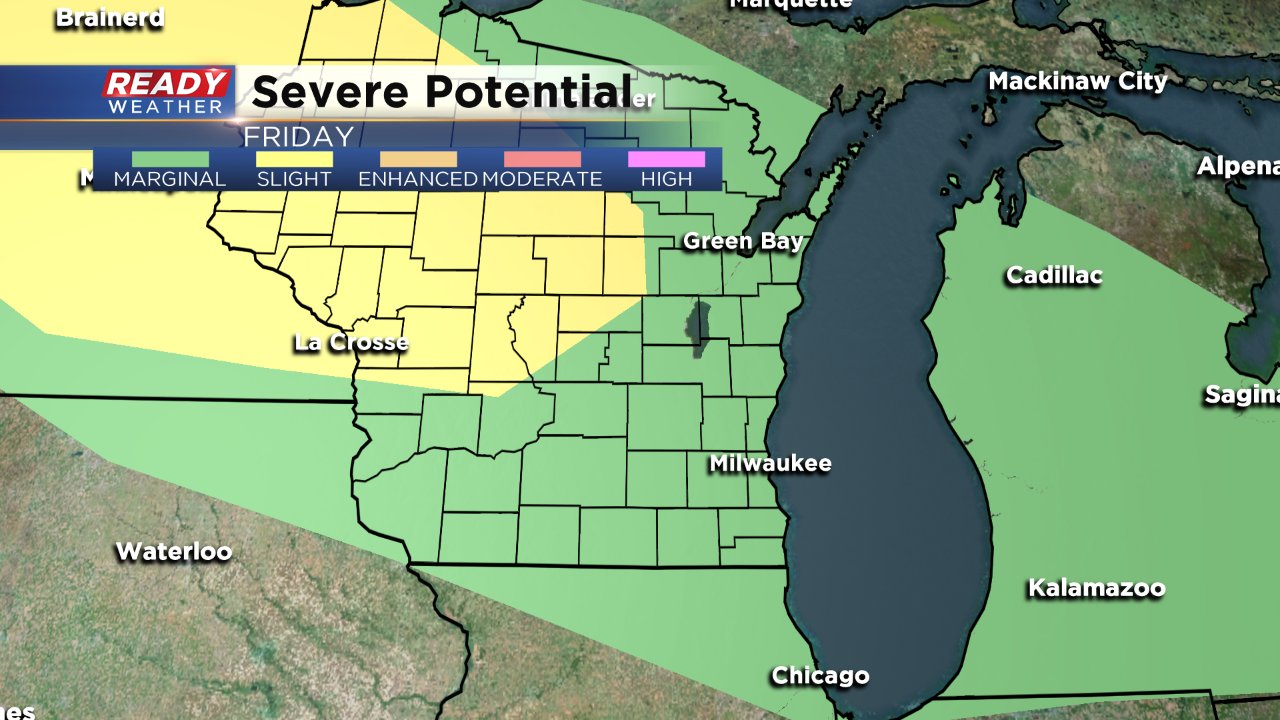 Cold front blasts through early Sunday bringing temperatures back into the comfortable range with highs in the 70s and low dew points.