Stagnant Storm System Brings Pesky Showers
Posted:
Sep 28, 2016 12:24 PM CST
Residents of southeast Wisconsin woke up to wet roads and lawns Wednesday morning after a low pressure system brought in another chance of rain. This is the same storm system that brought the area some severe weather Sunday afternoon. On Monday that low moved eastward but moved back west by Tuesday afternoon and now into Wednesday.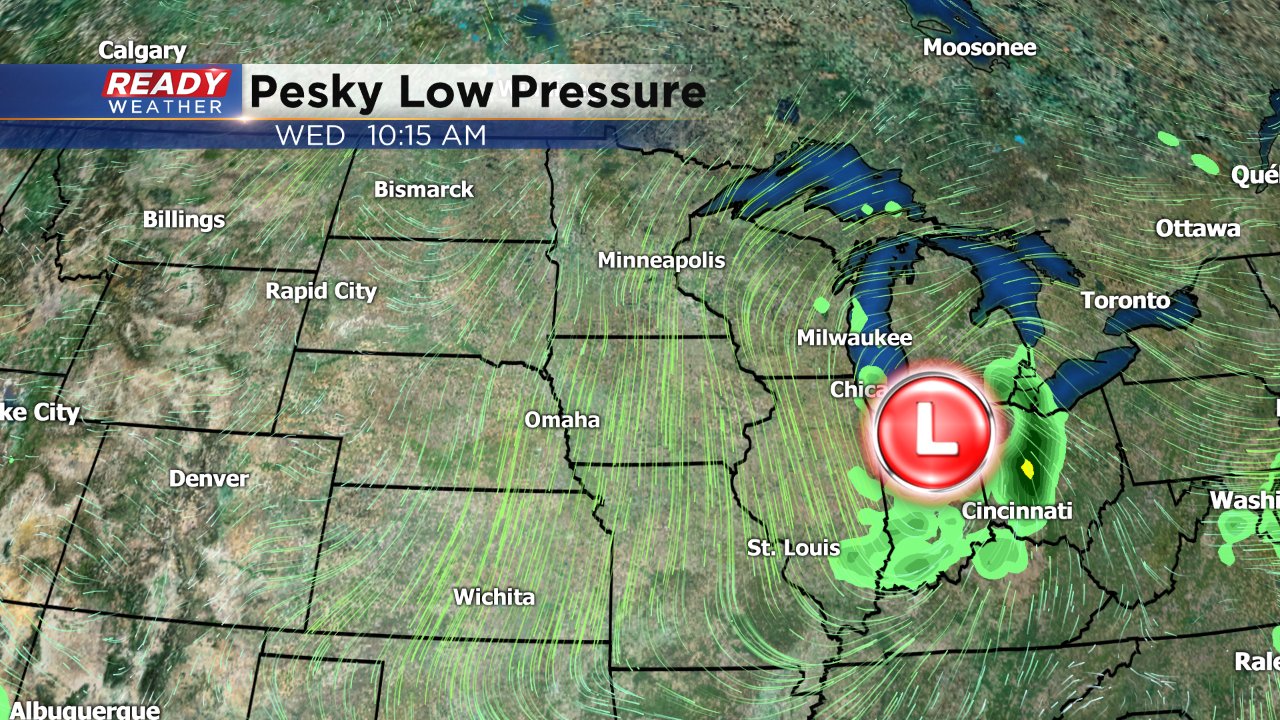 Although not unheard of, it is fairly rare for a storm system to move westward. In the weather world, we call it retrograding. And get used to it because this storm system will retrograde at least once more before it finally leaves us.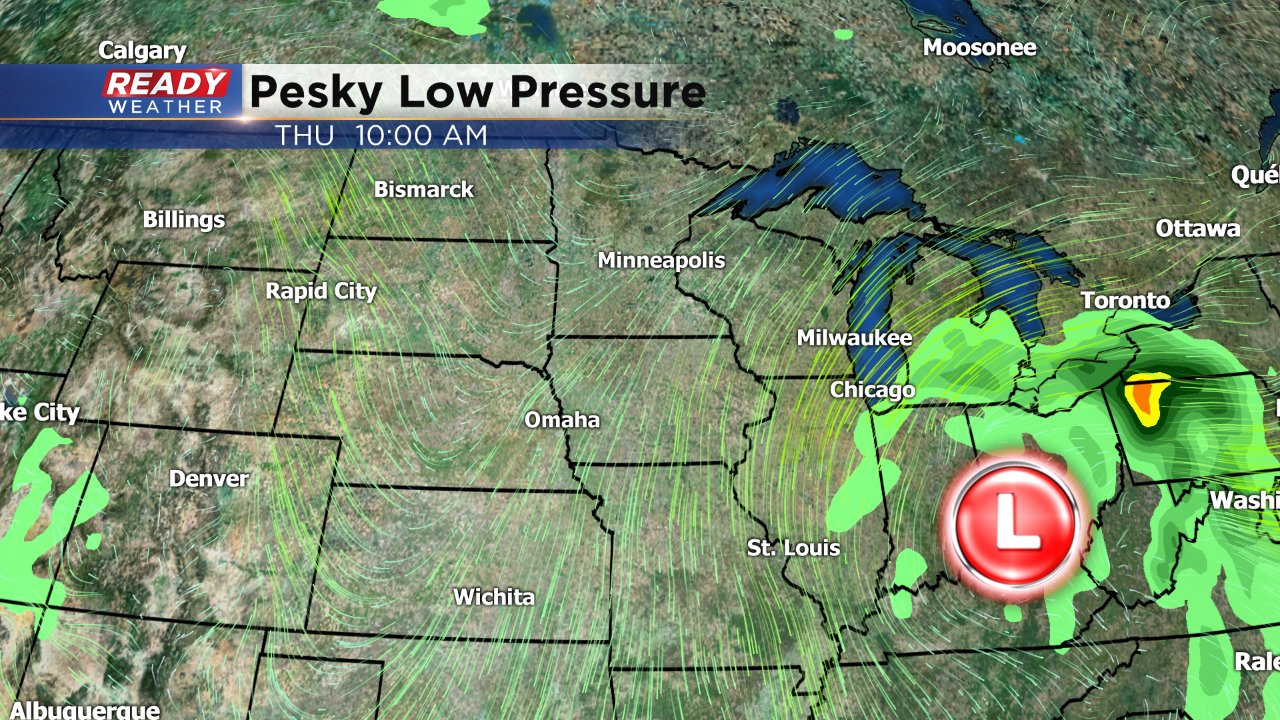 The low will begin an eastward trek Wednesday afternoon meaning most of the afternoon/evening stays dry and that trend continues into Thursday. But by Friday the low retrogrades back west bringing back scattered rain chances that will last into Saturday. By the end of Saturday the low finally moves east bringing us back to average.