Soggy Saturday helps but More Rain Needed
Posted:
Aug 20, 2016 8:46 PM CDT
Although it wasn't a washout, Saturday sure had its soggy times. During the morning, strong storms pushed through bringing in a good chunk of rainfall and also causing lightning to strike Strawberry Creek Golf Course in Kenosha.
Some communities picked up over 1-2" of rain. Milwaukee was on the lower side of the totals, but over a quarter inch definitely helps our rain deficit.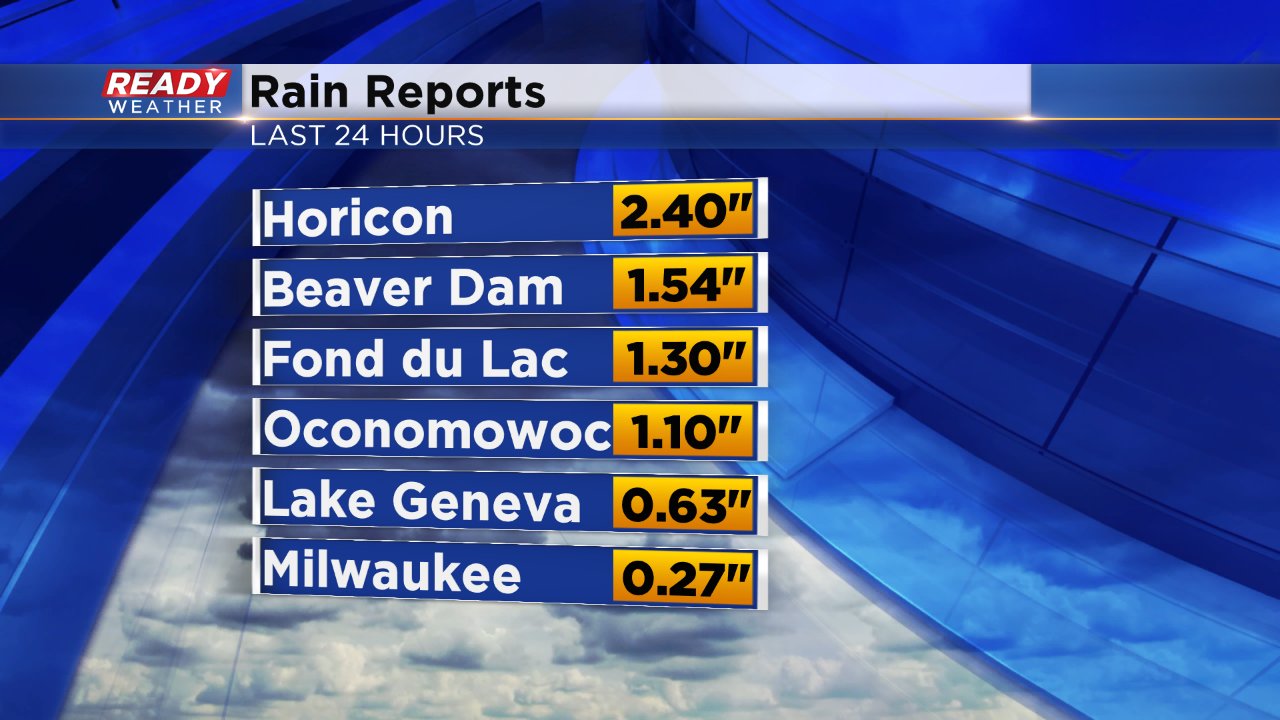 The rainy Friday and Saturday dropped our deficit for the month of August below 2" and for the year below 8" but we till have plenty of catching up to do.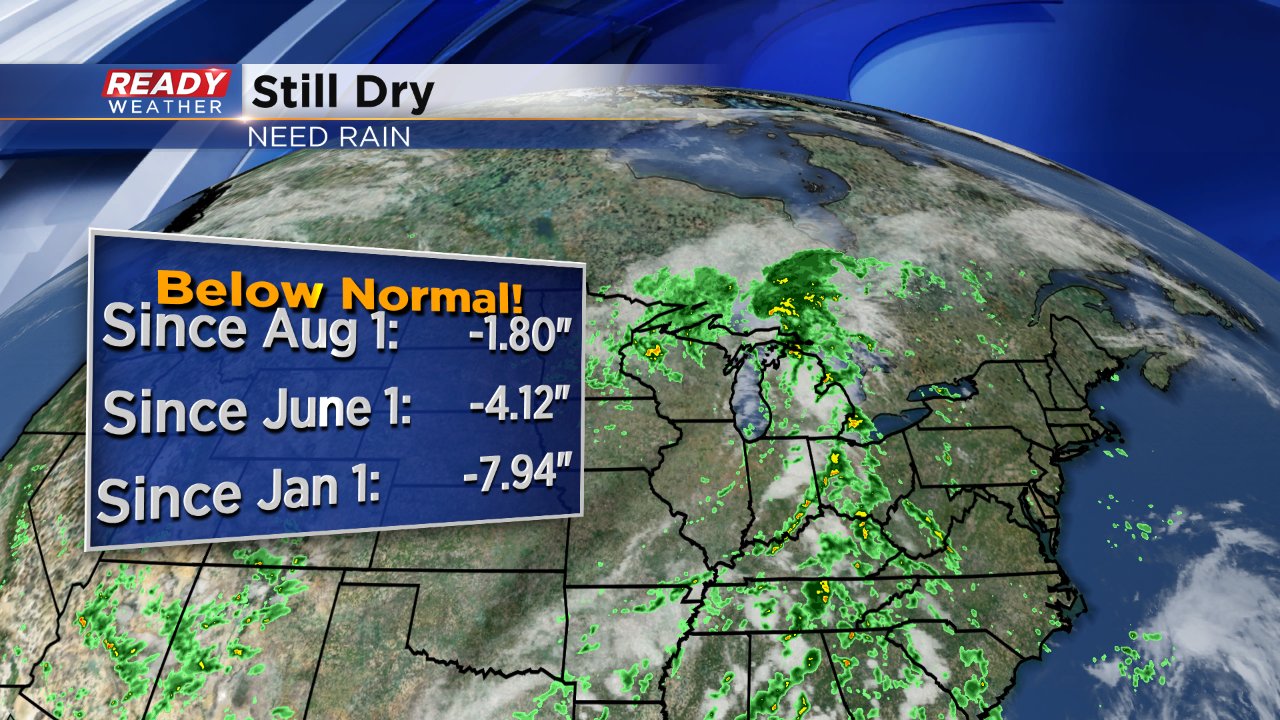 Our next good rain chance arrives Wednesday into Thursday.