Snow to Impact Holiday Travel on Friday
Posted:
Dec 22, 2016 10:46 AM CDT |
Updated:
Dec 23, 2016 11:35 AM CDT
UPDATE as of 9am Friday: 
The Winter Weather Advisory has been issued from 2pm today until midnight for the counties north and west of the metro, including Dodge, Jefferson, Sheboygan, Fond du Lac, and Washington Counties. 1 to 3 inch amounts are possible, especially away from the Milwaukee and Waukesha area. 
It'll start falling either late in the morning or early afternoon and last through the first half of the night.  The evening rush promises to be a bit slippery. Temperatures will be around 32 as well by this evening.
The weather should calm down on Saturday, Christmas Eve.  And then it'll get active again on Christmas Day itself with rain in the afternoon and evening through early Monday.  We could see at least a half an inch of rain then.  There could also be a bit of icy conditions for the start of the event, mainly early Sunday morning.
Make sure to download the free CBS58 weather app before the forecast gets active again.  You can see what's happening on the radar when you're away from your home and computer.  You also have the chance to win a free AcuRite weather station just by submitting weather photos.  We're giving two more away, this Friday and next.
---
UPDATE: A Winter Weather Advisory has been issued across much of central and southern Wisconsin, where 2-3 inches of snow is expected on Friday. 
ORIGINAL: After a couple of mild days snow is back in the forecast. A quick moving storm system will move across the central US on Thursday arriving in Wisconsin Friday afternoon. Snow will be possible after noon on Friday with steady light to moderate snow likely right during the evening commute.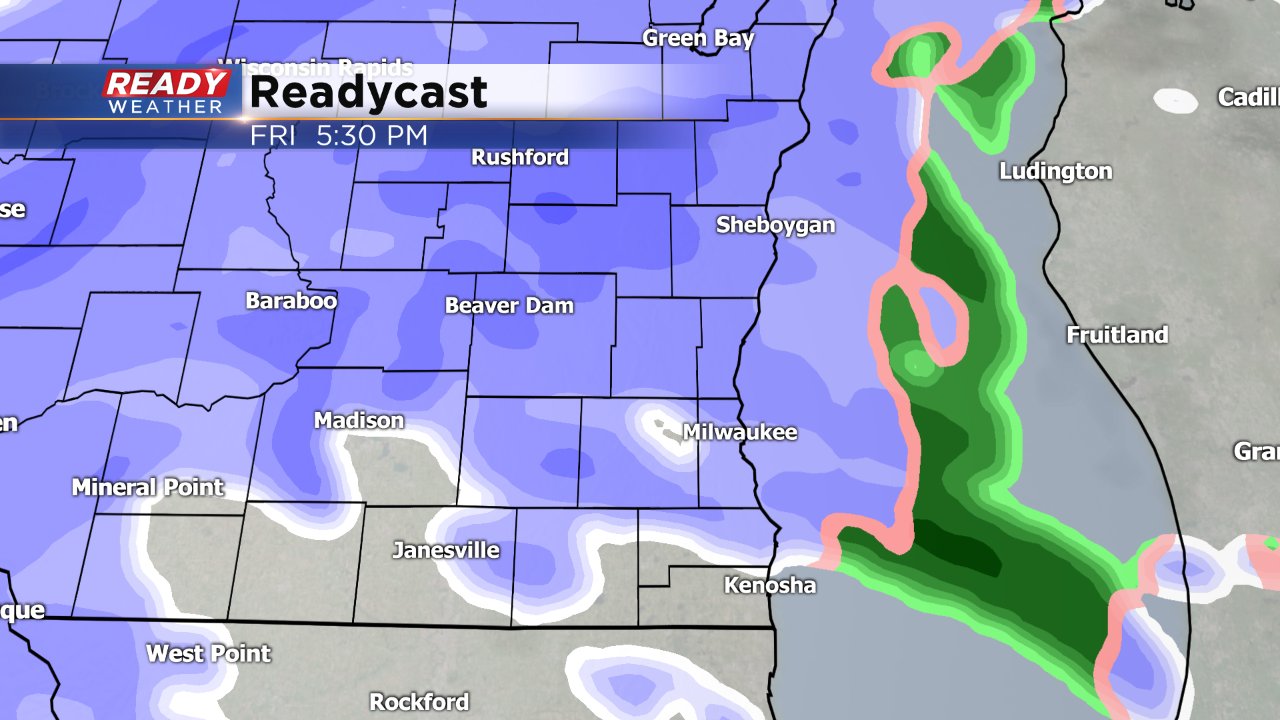 The snow will last until evening finally wrapping up just before midnight for most of southeast Wisconsin. Although snow totals are fairly light, especially when compared to the 6"+ events we've had the past few weekends, some shovelable snow is still likely. Most of southeast Wisconsin will pick up 1" to 3" of snow. North central Wisconsin looks to see the most snow with isolated spots up to 5" there.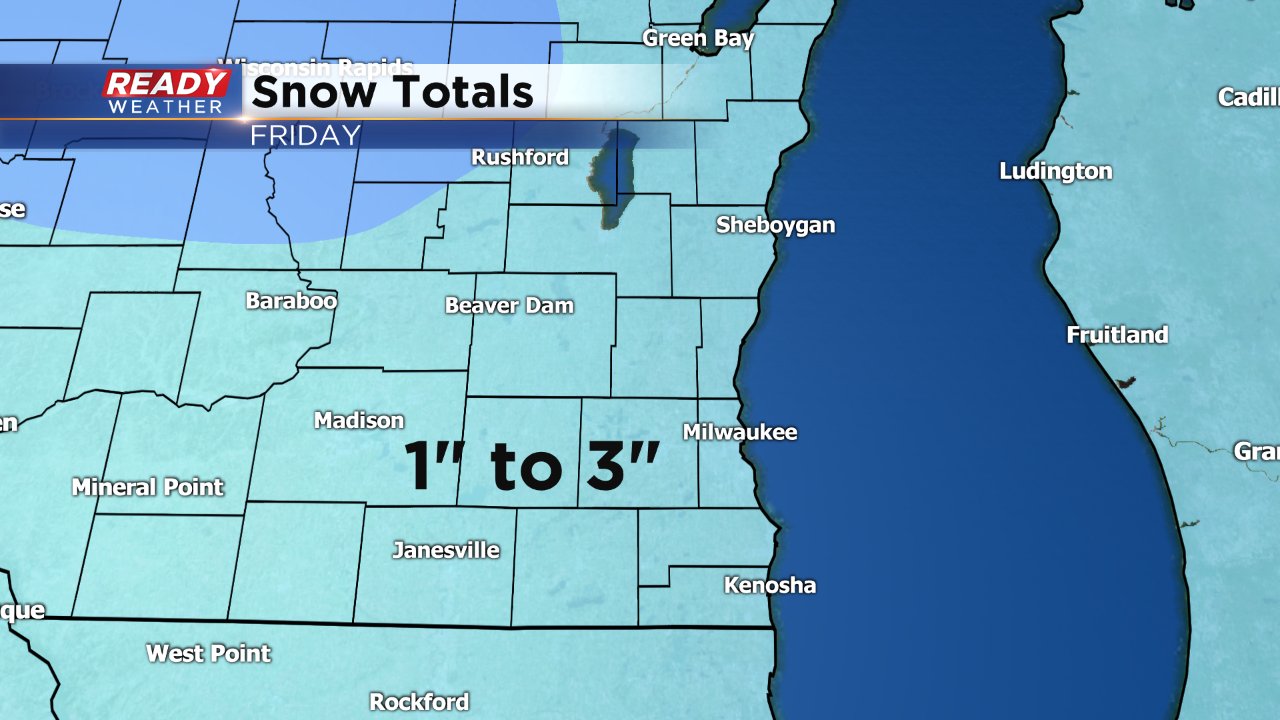 Unlike the past couple of snow events, this will be a much heavier, wetter snow. Most roadways during the Friday evening commute will be slushy especially by 7 PM.