Snow Ends Chills Return
Posted:
Dec 16, 2016 9:31 AM CDT |
Updated:
Dec 18, 2016 12:30 AM CDT
A one-two punch of snow from Friday afternoon and again this afternoon through tonight is with us. Snow rates started to pick up Sunday evening as as a result the Winter Storm Warning extends until midnight for all counties except, Fond du Lac, Dodge and Sheboygan. Most spots were in the range of 5-8" of snowfall as of 10PM Saturday night, with some minor additional accumulation possible. Take a look at the latest snowfall reports:
As the snow winds down, the bitterly cold air surges in. We're now looking at a Wind Chill Advisory area wide which starts at 6 AM Sunday through 10 AM Monday. And here's why:
Wind Chill readings will fall to dangerously low levels in the range of -20 to -30 degrees.  In addition, there will be blowing and drifting snow, reducing visibility. Please use excessive caution when traveling through the remainder of the weekend.  Also, make sure you are bundled up in layers! With the expected conditions, frostbite and hypothermia can set up in less than a half hour. 
If you are going to Chicago to watch the Packers take on the Bears expect very cold wind chills with the air temp around 20° for kickoff and wind chills around -20°.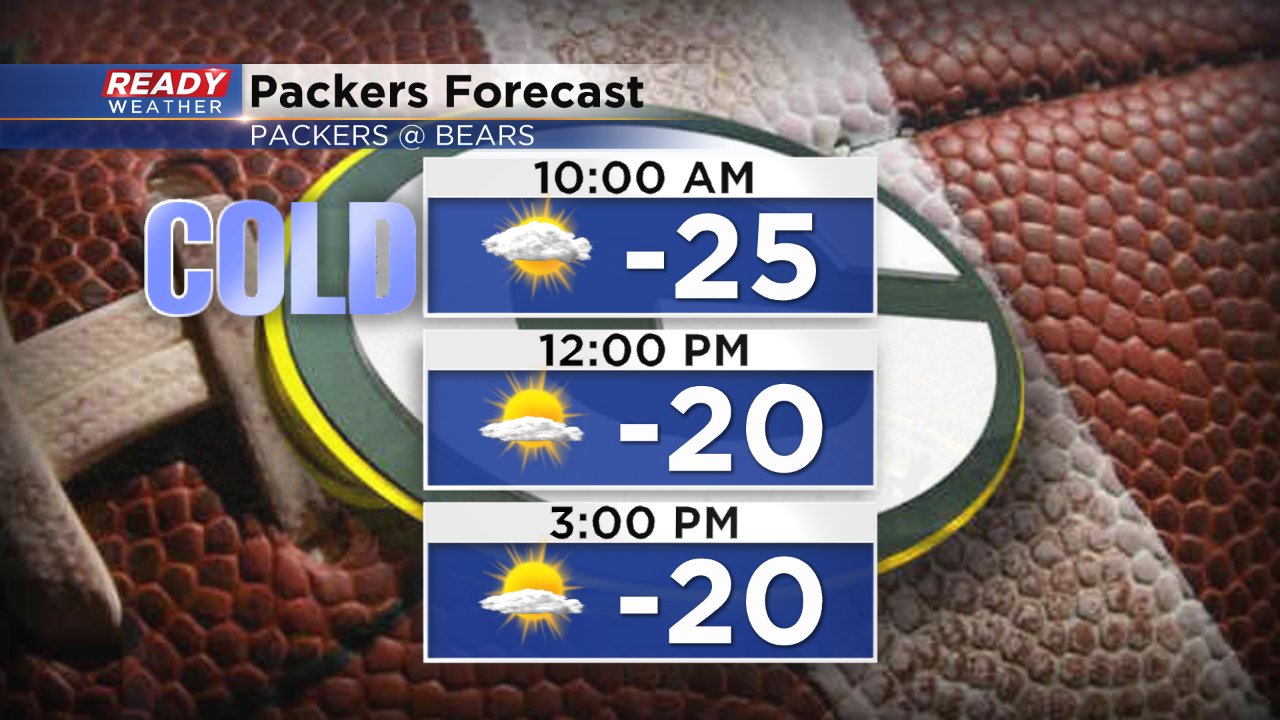 The good news is that once we pass Monday, temps will rise back to the 30s through next week.