Snow Comes to an End
Posted:
Dec 11, 2016 5:12 PM CDT |
Updated:
Dec 12, 2016 12:10 AM CDT
Snow has been fairly steady since it started falling Saturday afternoon and by the time it finished about 24-30 hours later snow totals for much of the area ended in the 6-9" range.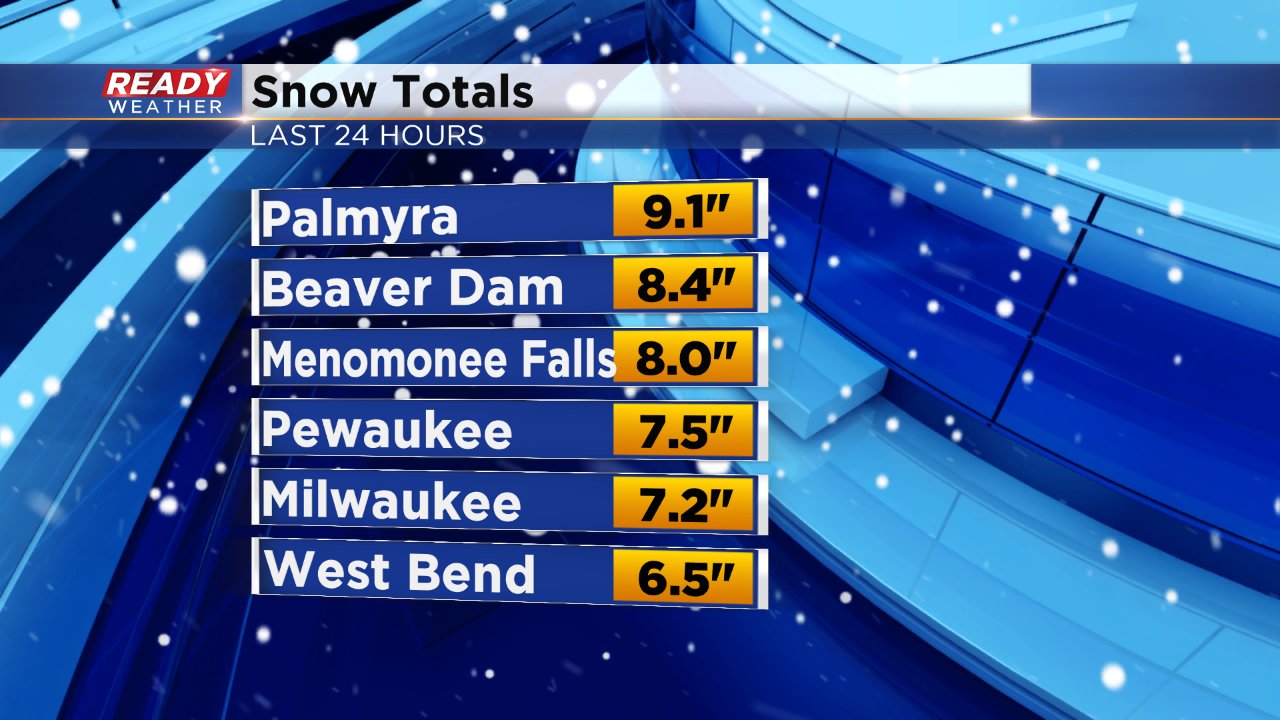 Freeways will likely stay slick overnight and slick spots are possible Monday morning for the commute. Some side roads still need to be cleared in the city of Milwaukee and another large cities throughout the area.
Now that the snow has ended our focus shifts to the coldest air of the season. The coldest will be Wednesday night through Thursday when a wind chill advisory will likely be needed for wind chills colder than -25.