Severe Thunderstorm Watch Has Been Canceled
Posted:
Aug 4, 2016 11:53 PM CDT
9:45 PM UPDATE:  We had just one severe thunderstorm warning earlier this evening for southwest Jefferson county. But it didn't last long, just thirty minutes after the issuance it was canceled as it weakened. We are now watching the strong storms dip south into Illinois and that is leaving our area with just a nice steady rain through the night. We do not anticipate any severe weather in our area tonight. We will continue to see some beneficial rainfall. One half to one full inch of rainfall can be expected before the showers exit before sunrise.
---
1:00 PM UPDATE: A line of strong storms is already moving through the northern half of the state. Although the majority of this activity should miss us to the north some of our northern and northwestern communities may see storms after 4:00 PM. A few of these storms may be strong or severe. Another line of strong to severe storms is possible after 7:00 PM.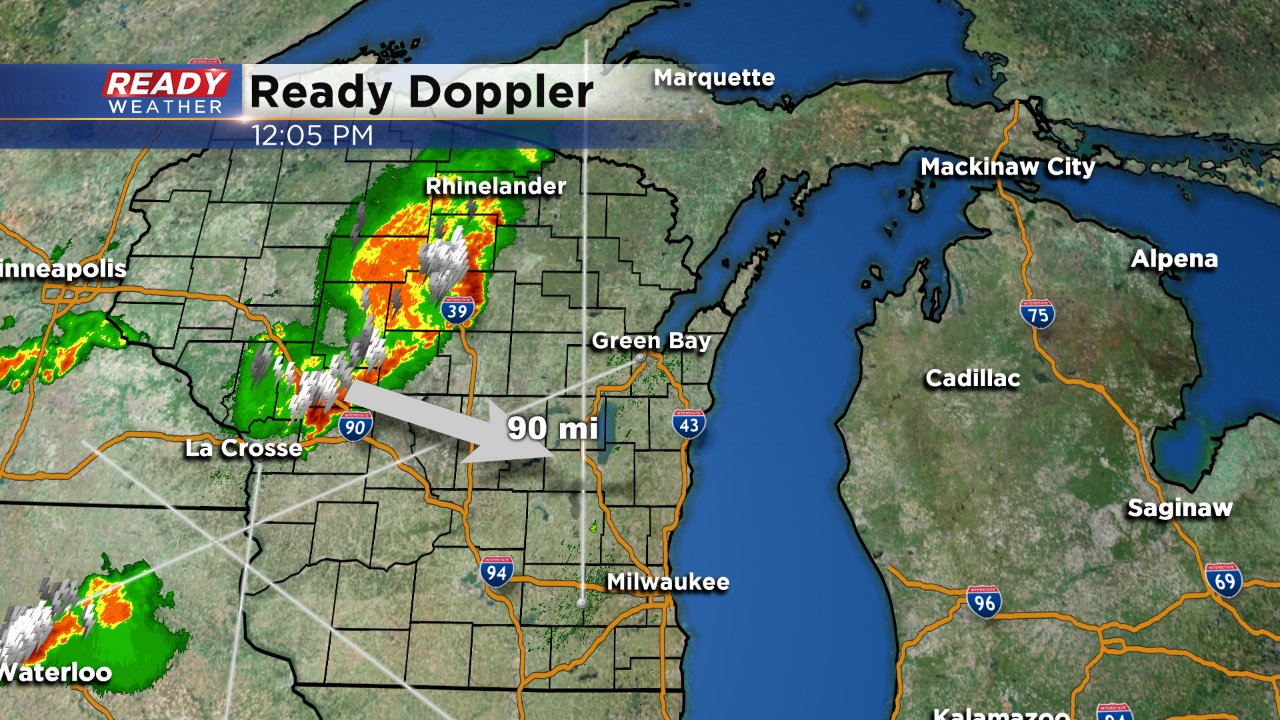 ---
Happy Opening Day of the Wisconsin State Fair! The first day of the fair will be hot with high temperatures likely reaching at least the upper 80s with some isolated low 90s. With dew points right around 70° it will feel humid and cause the heat index to rise into the middle and upper 90s.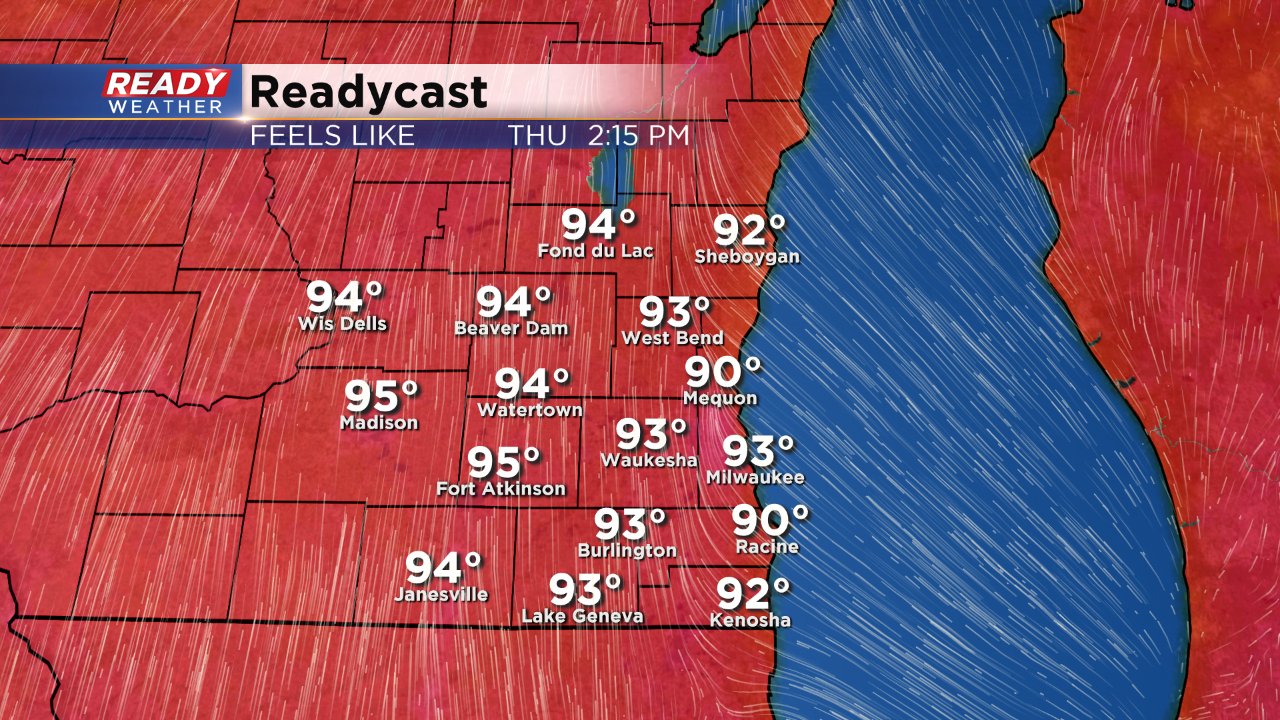 Our heat is short lived though. A cold front will push across the state of Wisconsin this afternoon arriving in southeast Wisconsin this evening. A broken line of strong to severe storms is expected to sprout along that cold front giving us another chance for rain.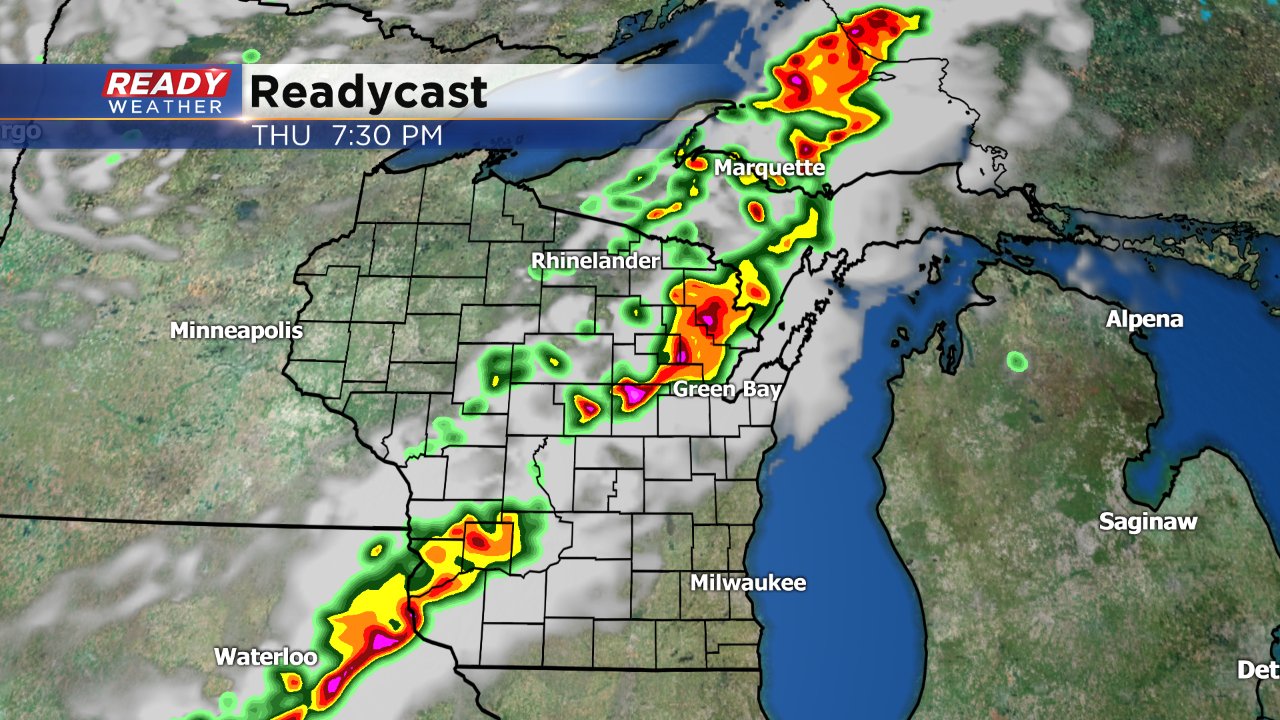 Due to the timing of the front's passage, the line of storms will weaken as it moves across southeast Wisconsin. Our NW areas like Fond du Lac and Dodge County have the best chance to see some strong to severe storms arriving after 7:00 PM, but the time storms arrive in Milwaukee after 10:00 PM storms should weaken below severe limits. The latest severe storm risk puts parts of Fond du Lac, Dodge and Jefferson Counties in the "slight" risk with the majority of southeast Wisconsin in the "marginal" risk for severe weather. Damaging wind and large hail will be the main threats with some downpours.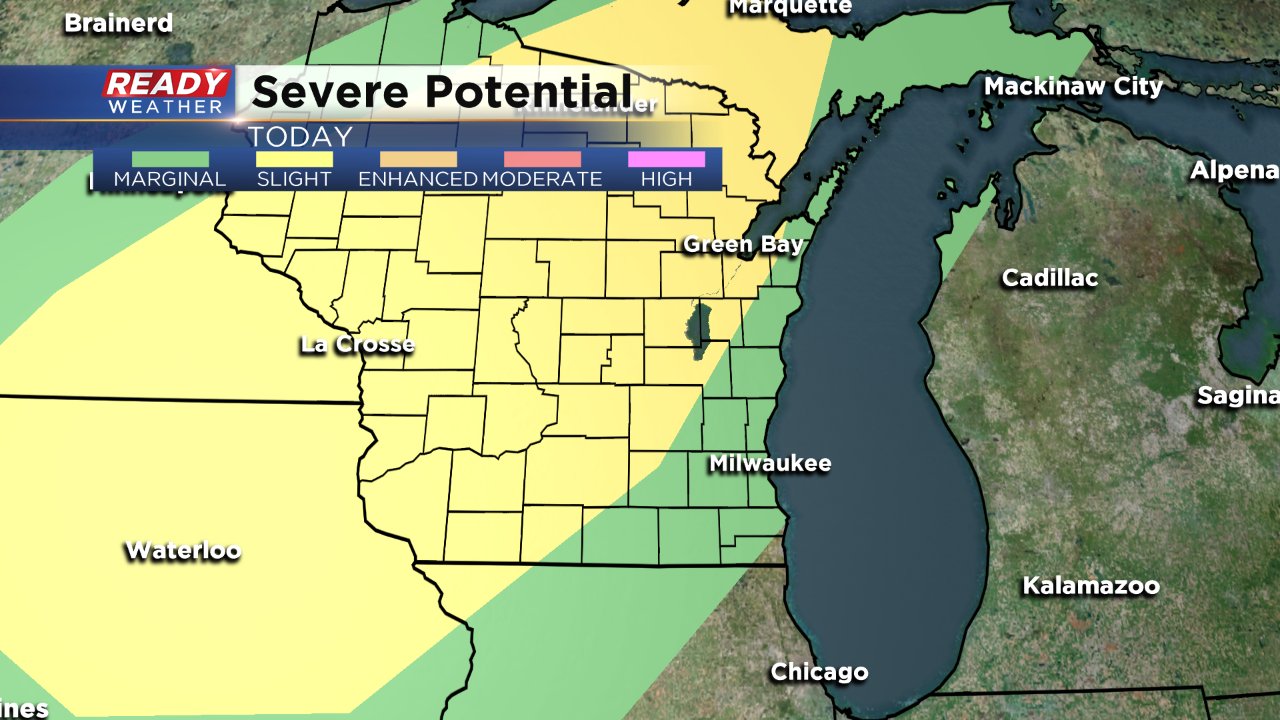 The CBS 58 Ready Weather app is your best way to get the latest radar information and will give you updates if severe weather is occurring.