Record Warmth before Cold Blast
Posted:
Nov 17, 2016 11:39 AM CDT |
Updated:
Nov 17, 2016 3:04 PM CDT
It has been a record warm start to the month of November and it's going to get even warmer before it gets colder. Temperatures on Thursday are now at 70° as of 1PM in Milwaukee and that takes the cake for the warmest temp ever on this date!. 
Friday will stay warm and well above the average of 45° with high temps in the middle 60s. Then, the bottom falls out.
Friday's high temperatures will likely be reached in the early afternoon before a very strong cold front sweeps through. As the cold front moves from west to east across the area it will drop temperatures quickly and a few isolated rain showers could form. By Saturday morning temperatures will have cooled more than 30° down to the lower 30s.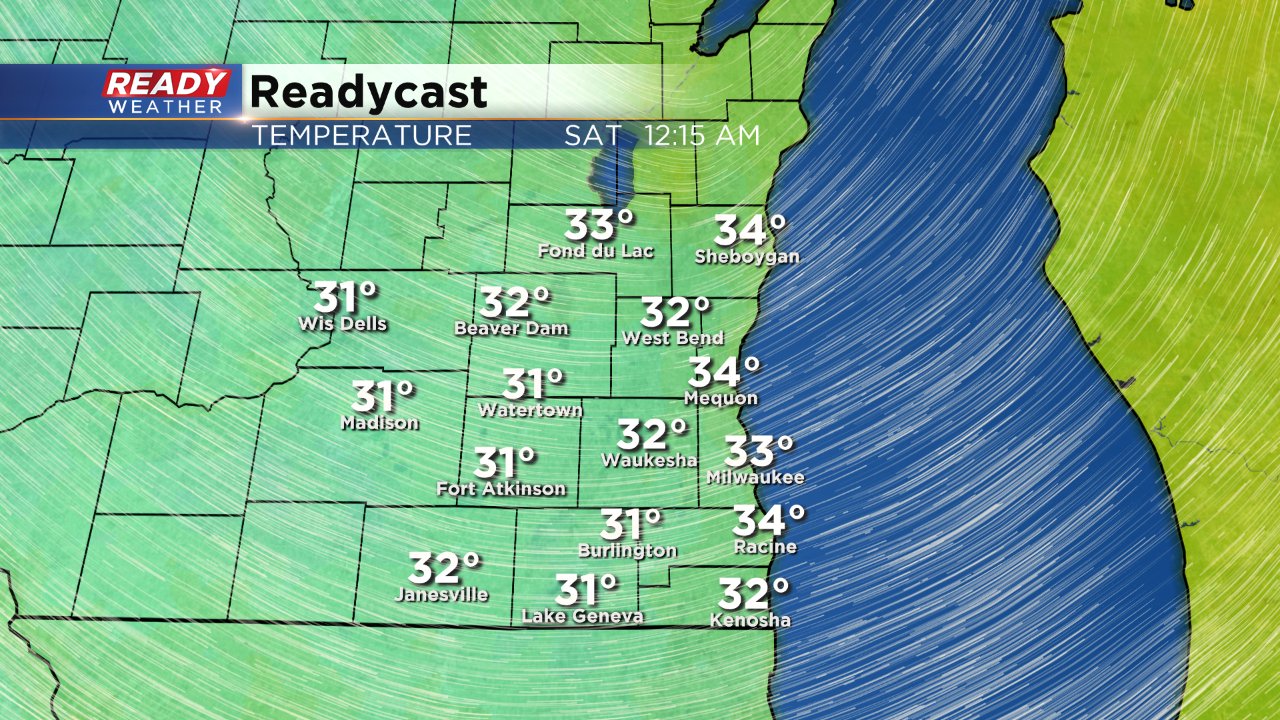 Saturday will likely be the first day since May 14 (over 6 months ago) that temperatures won't get out of the 40s. That means that our streak of days at or above 50° will end at 188 on Friday tying the record from 1998.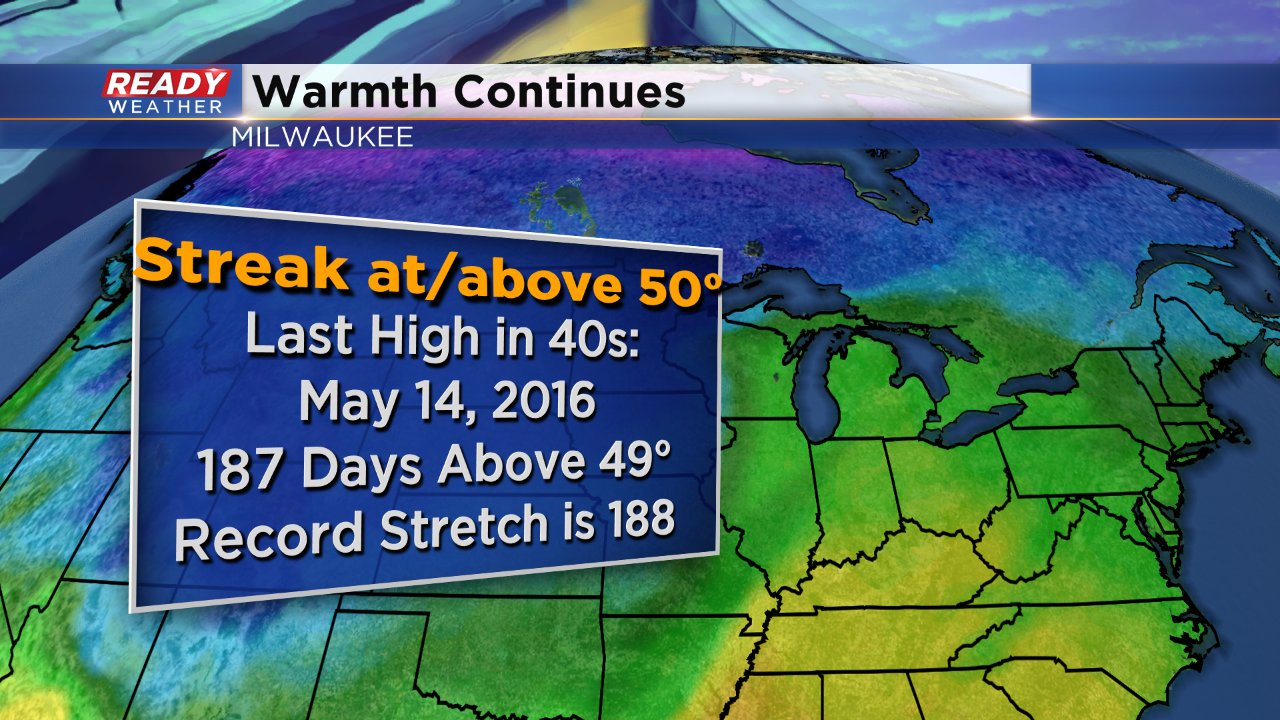 Saturday's high temperatures will barely get out of the 40s but it feels like the 20s with a bad wind chill and on Sunday despite a lighter wind and some sunshine temperatures are expected to stay in the 30s.