Recapping Our Wintry Mess and Looking Ahead to Easter Weekend
Posted:
Mar 25, 2016 1:12 PM CDT |
Updated:
Mar 25, 2016 1:35 PM CDT
Wednesday into Thursday's storm was a mess. Every single type of precipitation fell from rain to freezing rain to sleet to snow. By the time everything was done, around 10:00 PM on Thursday, most communities picked up anywhere from 1-8" of snow right on track with the CBS 58 Weather forecast. Some spots in central Wisconsin did get above a foot of snow.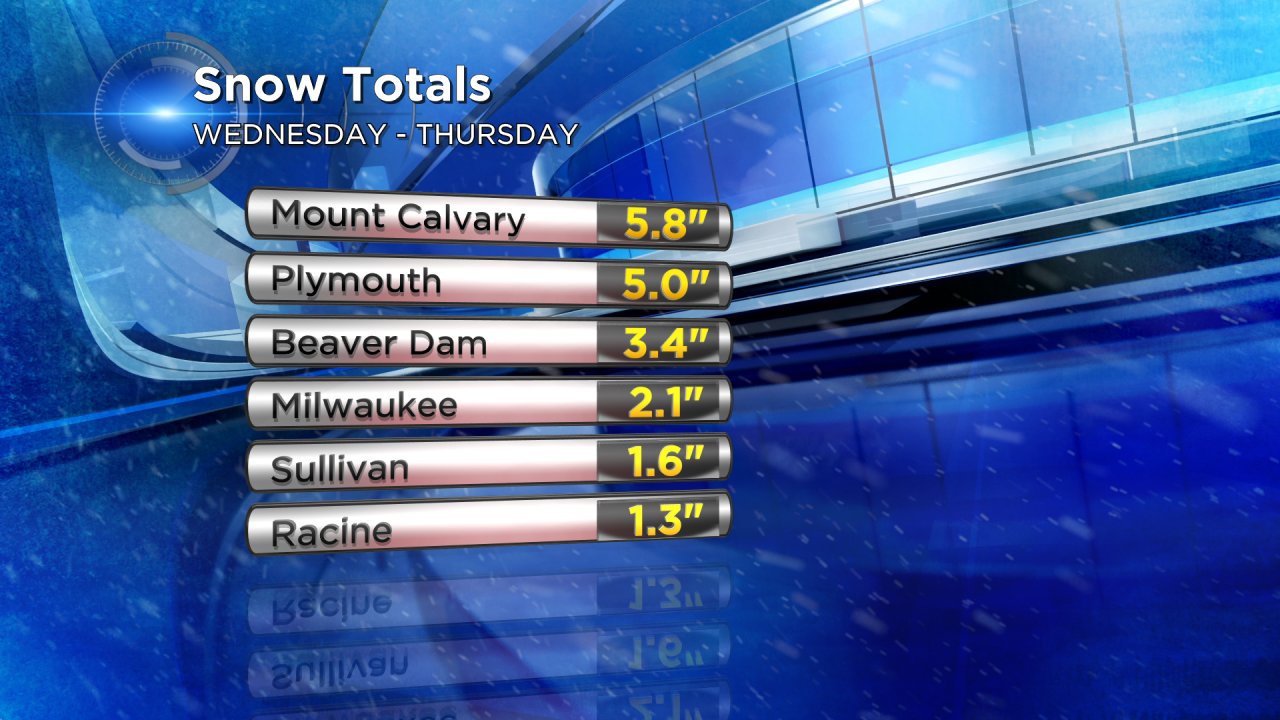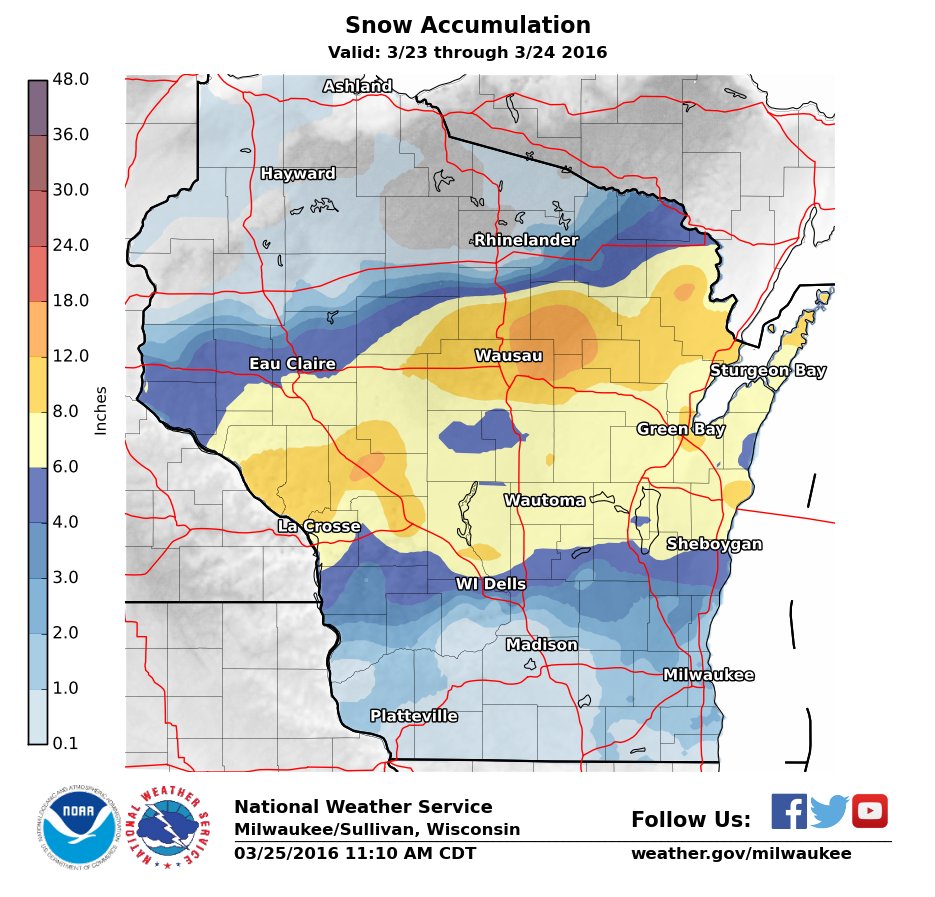 In addition to the snow, many communities especially in Waukesha, Washington, Jefferson and Dodge Counties saw some decent ice accumulation. Ice accumulated as thick as a quarter of an inch which caused tree branches and power limbs to break and at one point on Thursday over 5,000 customers were without power.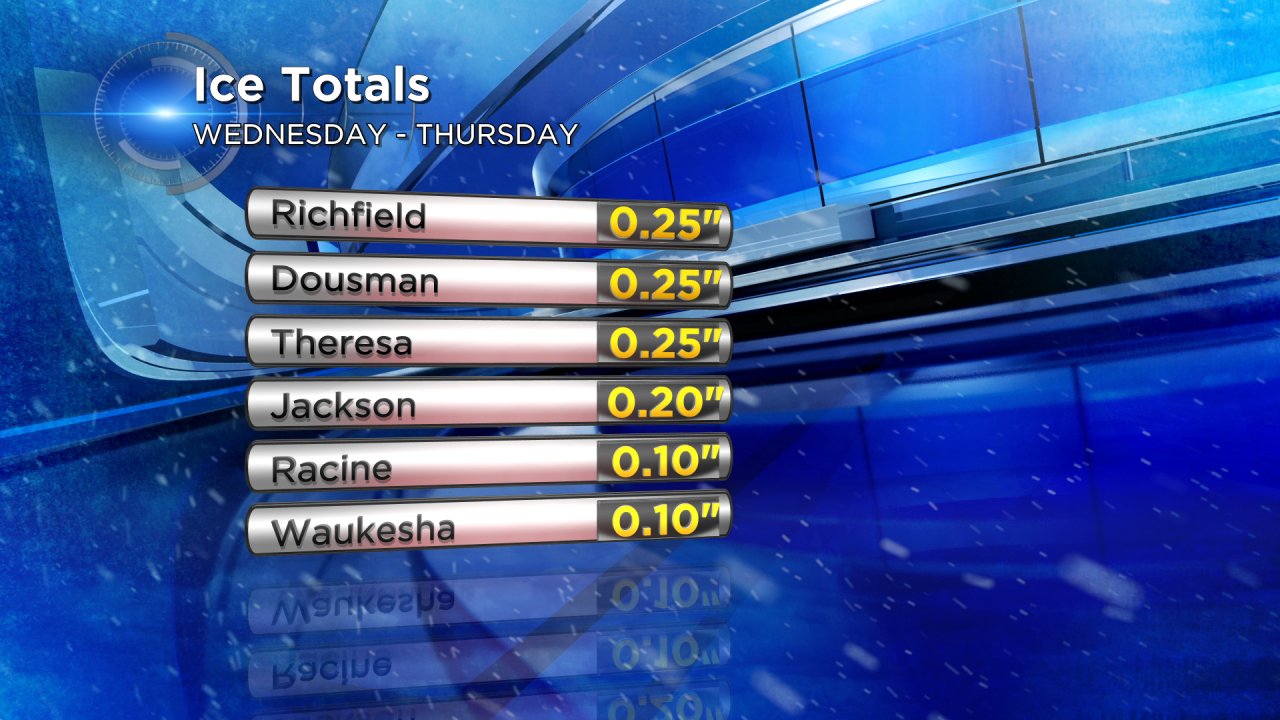 So, what's next? Friday brings plenty of sunshine and with that sunshine will come plenty of melting. Temperatures on Friday are expected to reach the upper 30s lakeside with middle 40s possible for inland locations. 
Enjoy the sunshine while it lasts because clouds and a chance for precipitation return for the weekend. On Saturday we wake up to a partly cloudy sky becoming mostly cloudy by the afternoon as temps reach the upper 40s. The best chance for rain over the weekend comes Saturday night with a few light scattered rain showers. Although a few sprinkles or flurries can't be ruled out on Sunday, it does look like most of Easter stays dry.