Recapping a Wintry, Snowy, Windy Saturday
Posted:
Apr 2, 2016 8:29 PM CDT |
Updated:
Apr 2, 2016 10:17 PM CDT
Winter is back! Everyone in southeast Wisconsin woke up to some snow Saturday morning after light to moderate snow moved through the area during the morning hours. Snow is not unusual during April with Milwaukee averaging 2" during the month. Most places picked up less than 2" Saturday morning but a few northern areas saw a little more.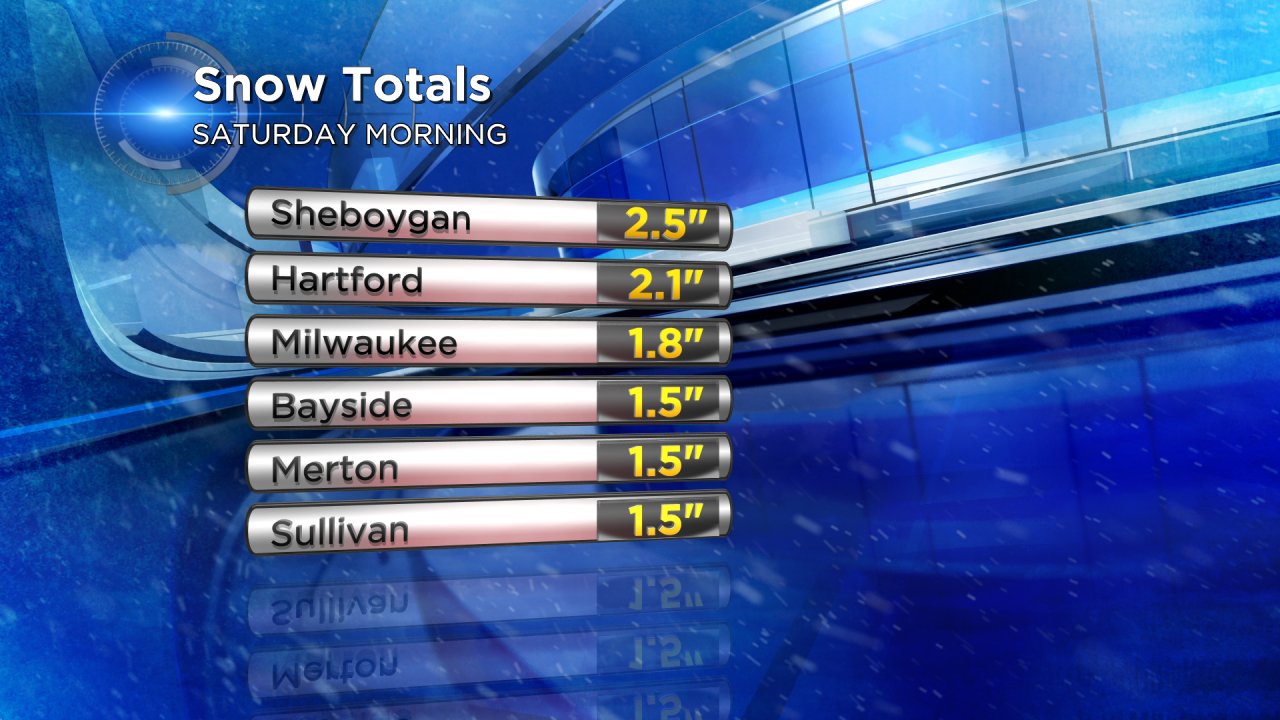 Most of that snow melted by late morning as temperatures warmed above the freezing mark and patches of sun came out. By the afternoon more snow returned to the state with 10-15 minutes of heavy almost whiteout snow followed by partly sunny skies. This pattern continued for a few hours until snow finally left the area around sunset.
Not only was it a snowy Saturday, but it was also windy with a windy advisory in effect until 7:00 PM. Everyone in southeast Wisconsin satisfied that advisory criteria with gusts above 35 mph and some places seeing gusts as high as 52 mph.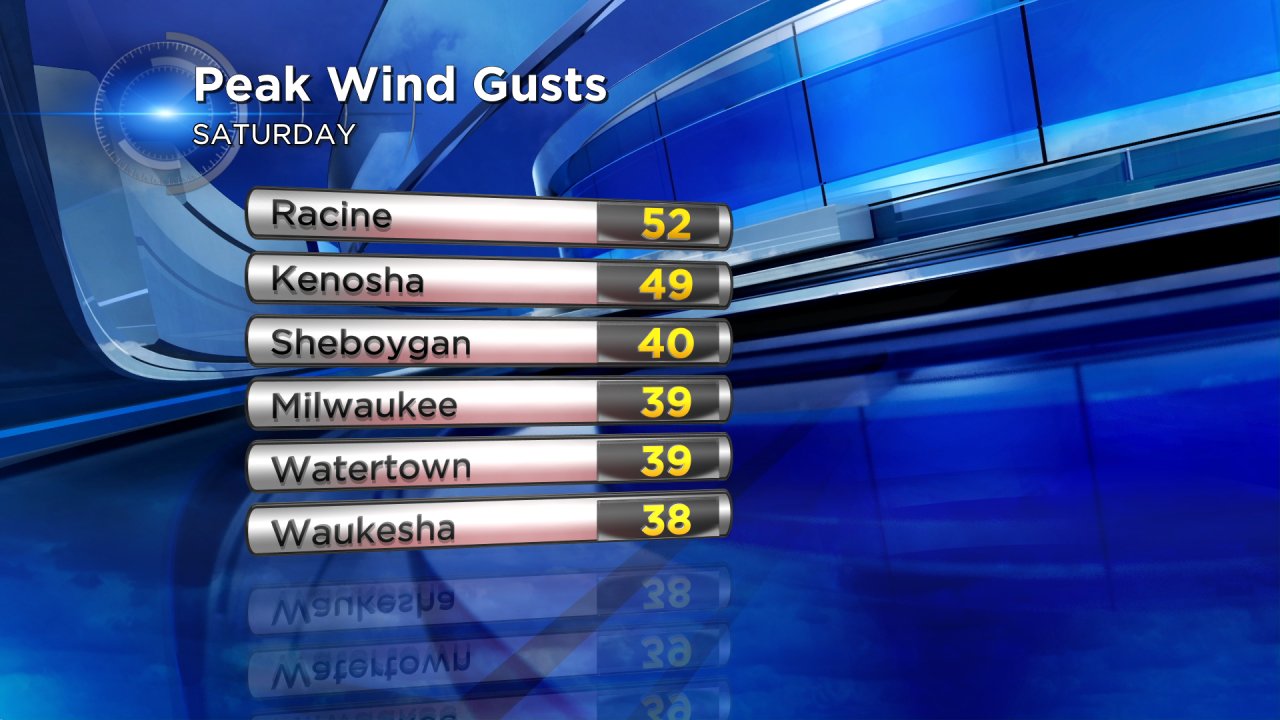 On Sunday we get rid of the intense wind but it still stays breezy with gusts to 25 mph. Most of us get rid of the snow showers but a few light rain/snow showers will be possible for northern areas. We are expecting a wide temperature range across southeast Wisconsin tomorrow with 60° possible for SW communities, 50s for most of us, but only 40s and maybe 30s in northern communities.