Recapping a Windy and Warm Start to the Weekend
Posted:
Feb 20, 2016 7:58 PM CDT
Friday was the warmest day of 2016 and the warmest since the end of December, 2015. But, it took some big wind gusts to allow it to get so warm. High wind warnings and wind advisories were issued for southeast Wisconsin and were verified with wind gusts as high as 63 mph throughout the area. A semi tipped over on I-94, tree branches came down, power went out and trash cans fell over all across the area.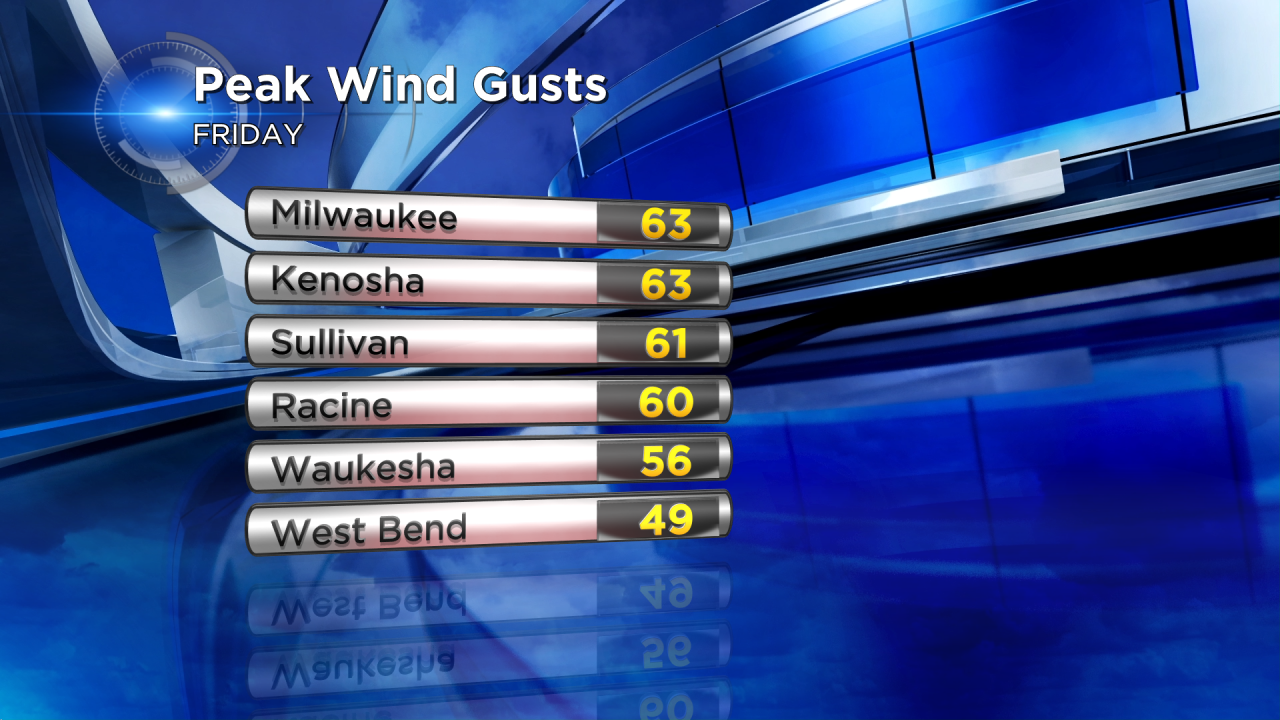 On Saturday the wind calmed a bit but remained breezy with wind gusts as high as 25 mph. Temperatures once again reached the 50s in Milwaukee making it the first back-to-back above 50° days since the middle of December when we reached 60°. 60° was also the record for Saturday which we fell short of, but temps were still 20 degrees above average.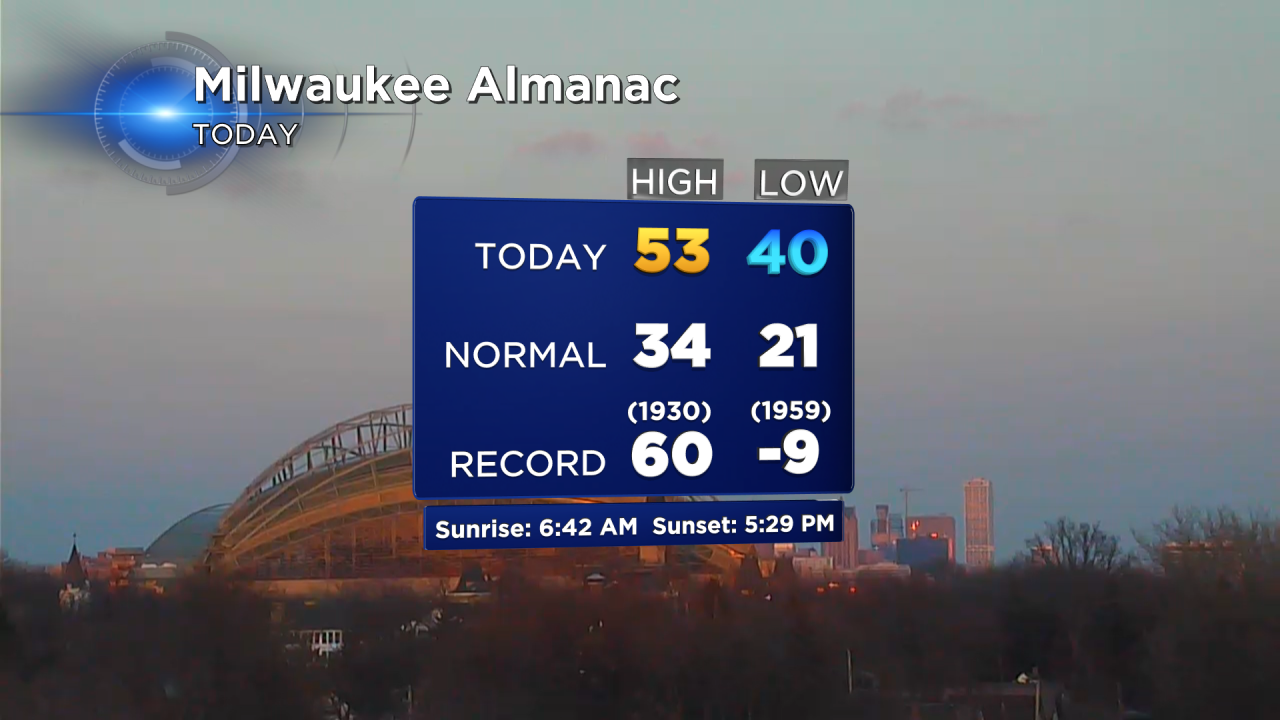 Say goodbye to the 50s because they won't be back for a few weeks. Temperatures fall throughout the day on Sunday staying in the 30s most of the day.