Light Snow Leads to Another Cold Blast
Posted:
Jan 12, 2017 7:17 AM CDT
The freezing rain and ice from Wednesday is over. Most communities in southeast Wisconsin saw at least a glazing of ice which caused dozens of crashes and slide offs on area roads. But, the wintry weather isn't over just yet. Light snow is moving through Thursday morning and will continue for a few hours. The best chance for snow on Thursday will be in areas north of I-94 until 10 AM. Up to 1" may be possible in these areas especially in Fond du Lac and Sheboygan Counties.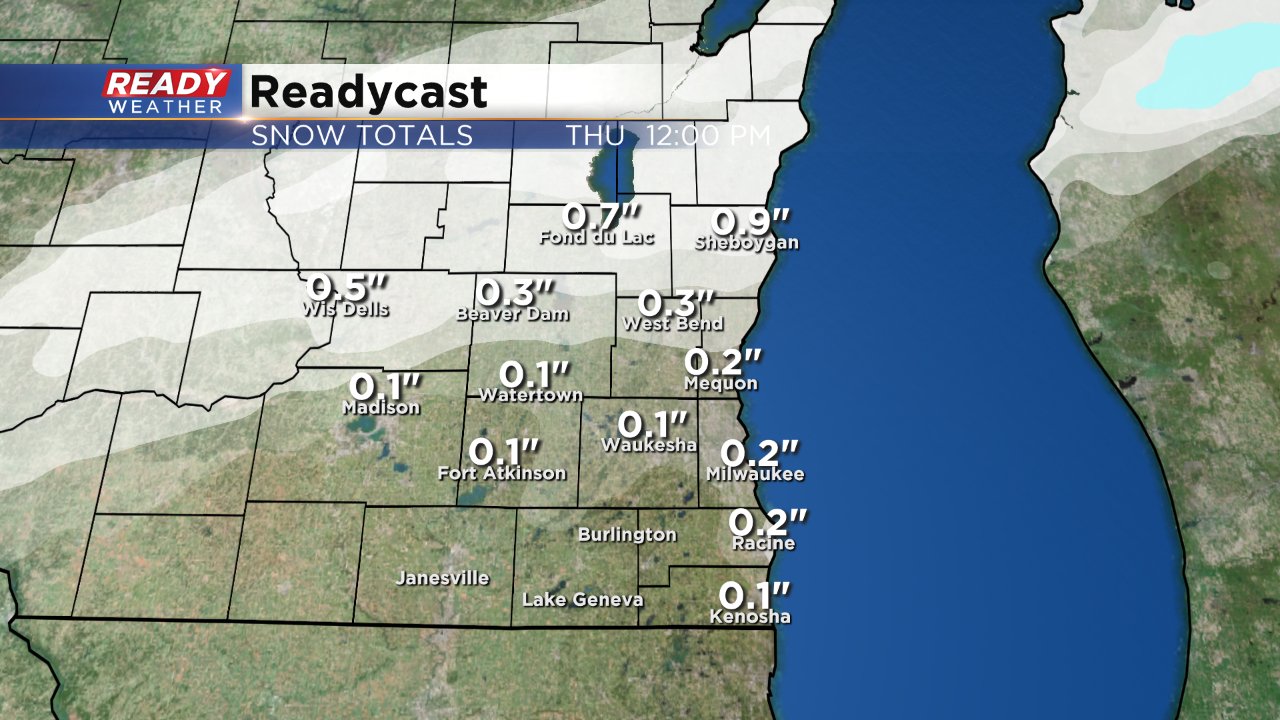 By Thursday afternoon we get a break from the wintry weather as sunshine returns to the forecast. But that clear sky will allow temperatures to tumble Thursday night into Friday morning. Lows in the morning will reach the low single digits, but with a little bit of wind the wind chill value will get as cold as -20.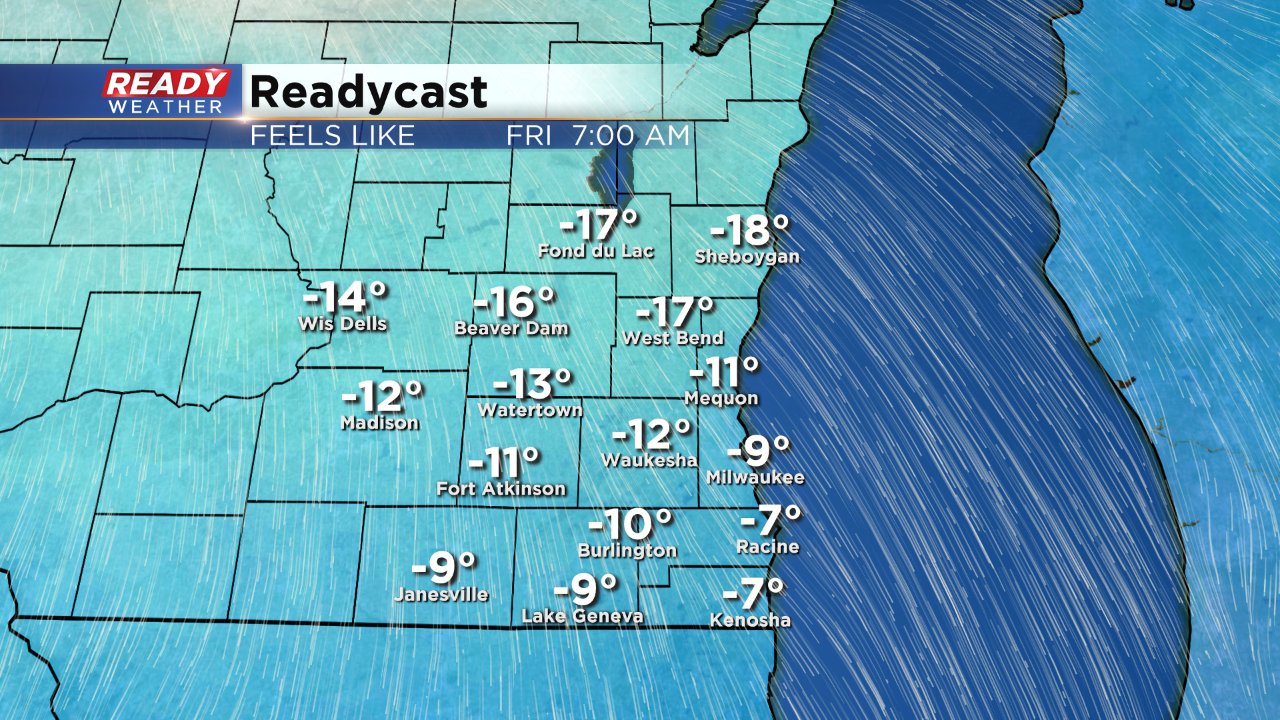 The cold is brief. By Saturday and Sunday more average numbers return with highs in the low 30s and next week a warm-up is in store with highs in the upper 30s and lower 40s.